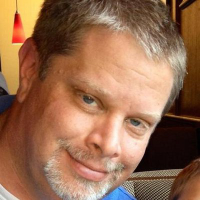 Tandem Friends volleyball player Julia Dailey commits to Connecticut College.
Monticello High School state champion Will Trent has committed to the University of Virginia track and field program.
"If there was ever a year to play each game like it could be your last, this is it."
Albemarle County Public Schools will not allow fans at games when the winter high school sports season begins next month.
Albemarle High School swimmer Sophie Haise signs with St. Bonaventure.
Albemarle distance runner Arianna DeBoer signs to run for William & Mary
Growing up, Lilah Hassell played a variety of sports and dreamed of one day becoming a college athlete. Despite a bevy of injuries and rehab, the Charlottesville senior achieved her goal, but not in a sport that she expected.
If high school basketball resumes next month as currently planned, raucous student sections and lively fan bases will not be present at games due to Gov. Ralph Northam's new COVID-19 restrictions.
As a sophomore, Libby Carbo turned in a breakout season and was a driving force in the Western Albemarle girls lacrosse team's run to the VHSL…
As
COVID-19
cases rise in Virginia, some school districts are opting out of the winter sports season. For now, Central Virginia high school programs are still planning to play.
View all