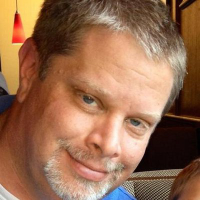 Madison Principal Betty-Jo Wynham explains the school's decision to forfeit this Friday's football game following several incidents that were brought to light on social media following last Friday's win at William Monroe.
WOODBERRY FOREST — With so many new faces on both sides of the ball this fall, Woodberry Forest football coach Scott Braswell knew his team wo…
The Madison County football team rallies past William Monroe to snap its seven-game losing streak in the rivalry series.
The Western Albemarle volleyball team ends Albemarle's 46-game district winning streak with a straight-set victory.
This week's Daily Progress athlete spotlight is on Covenant runner Maddie Gardiner, who overcame some early struggles to become one of the top runners in Central Virginia.
MADISON — On Monday, the Madison County volleyball team picked up a big Bull Run District victory over Luray in five sets.
Camden Brewer passes for 345 yards and six touchdowns to lead the Blue Ridge football team to a 50-13 victory over Hargrave at Alumni Field.
Behind big nights from Paul Poirier and Byant Chiles, the Orange County football team rolls past Charlottesville to remain unbeaten.
Charlottesville High School field hockey player LilyKate Sweeney commits to Randolph-Macon College.
This week's athlete spotlight is on William Monroe's Troy Jones, who stopped playing football after the death of his grandmother but recently rediscovered his love of the game with the Dragons.
View all