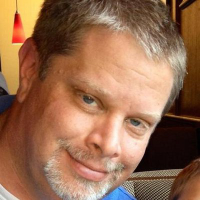 Von Ward has been named William Monroe High School's boys soccer coach.
It's been an emotional year for Josh Morse as he's dealt with the highs and lows of recovering from a season-ending foot injury
Tandem Friends forward Ford Scott commits to the Washington & Lee men's basketball program.
With the return of high school sports in Virginia roughly two months away, uncertainty still remains as ways to not only make it safe, but equitable to all those involved.
For months, football players and coaches at Woodberry Forest have followed strict COVID-19 protocols. The hard work was rewarded Friday as the school announced a shortened fall season, which will start next Saturday.
Shymarr Wright rushed for 137 yards and a touchdown as the Warriors avenged an early-season loss to the Blue Devils.
VHSL associate director Tom Dolan addressed the 1918 flu pandemic during a webinar last month and noted it was a good point of reference for the VHSL and its more than 300 member schools.
While the stands remain empty on Friday nights, new Madison football coach Larry Helmick and first-year Monticello coach Matt Hicks are trying to make the most of the additional prep time to put their stamp on their new programs.
Earlier this year, Athena Vanyo announced her commitment to join the Virginia Tech swimming program. But nine months later, the senior swimmer elected to switch courses and join Coach Todd DeSorbo's program at UVa.
STAB basketball standout Kymora Johnson was rewarded for her hard work recently with an invitation to participate in the Coach Wooten Camp, a precursor to the McDonald's All-American Games camp in Mansfield, Texas.
View all