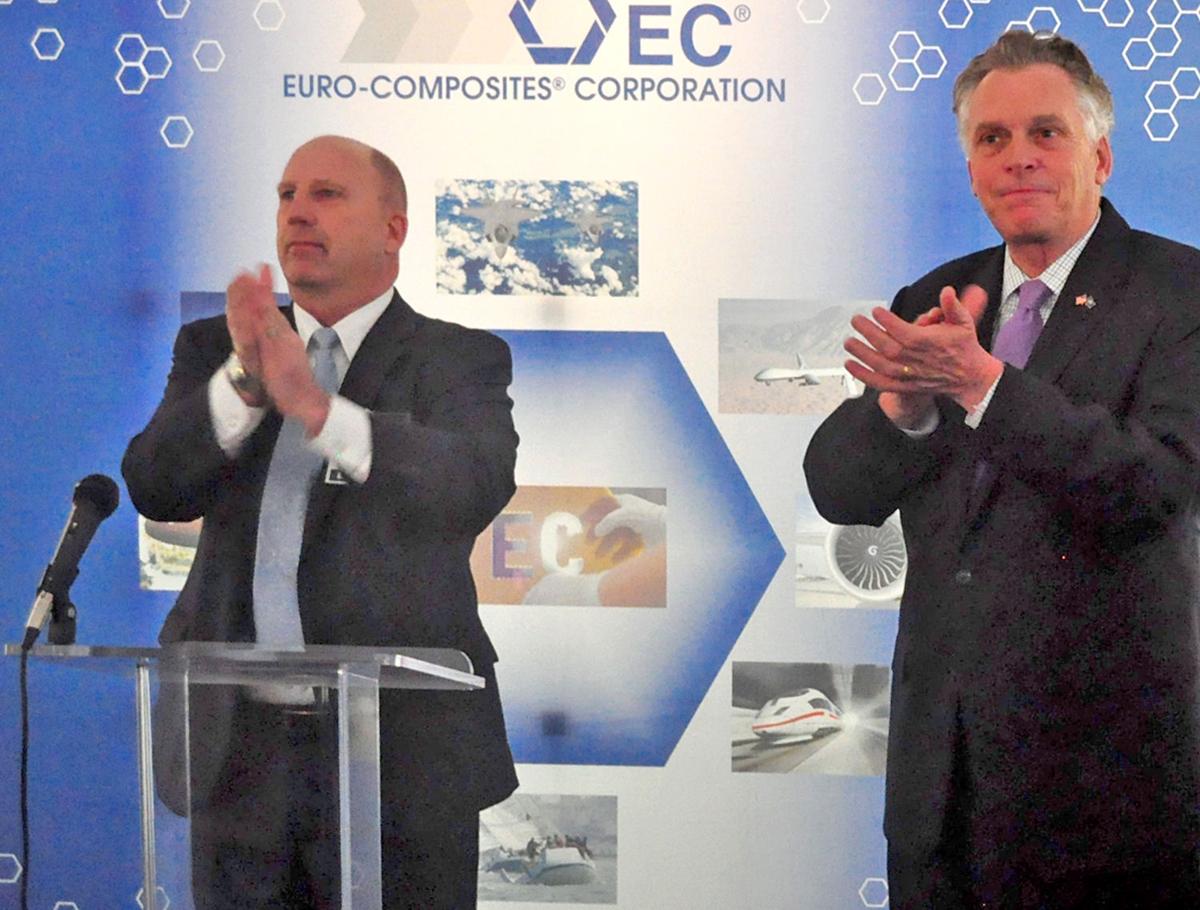 Charlottesville-based R.E. Lee & Son, Inc. recently won a $5.36 million design-build contract for the significant expansion of Euro-Composites Corporation, a Culpeper County manufacturer of composite materials for the defense and aerospace industries. Two Culpeper firms will assist with design.
"We will be breaking ground this spring on our newest production facility," said Michael Graham, president and chief operating officer of the plant in Elkwood, just off U.S. 29 near the Culpeper airport, in a news release. "We will add additional floor space, additional manufacturing capability and, of course, new jobs in our community."
He said Euro-Composites Group, based in Luxembourg, was committed to the long-term growth of its U.S. business in Virginia. Earlier this month, the company hosted the governor for its announcement that it would invest $10.5 million to create 58 new jobs at its Culpeper factory, expanding the facility by 51,174 square-feet – 39,500-square-feet of production space and 11,974-square-feet of new offices.
The expansion, slated to begin in April, is the sixth project on which Euro and R.E. Lee have collaborated, according to the release. It is anticipated for completion in January 2017.
"A majority of our work is negotiated, as our clients recognize the value we bring to the planning and development of their projects," according to a statement from R.E. Lee, founded in 1939, in the news release. "We use the experience of our past and the talents of our current management team to provide a full-range of pre-construction and construction services. Our mission is to support our client's vision and we are proud to have many repeat customers."
The design team for the Euro-Composites expansion includes Hinchey & Baines, PLC of Culpeper; Richard S. Boyd Architects of Nellysford; Smart Choice Construction of Boston, Virginia and Moore's Electrical & Mechanical of Altavista.
Virginia will contribute $150,000 to the project through the Commonwealth Opportunity Fund.
"Advanced manufacturing is absolutely critical to building the new Virginia economy," said Gov. Terry McAuliffe during his recent visit.  Euro Composite's major clients include Northrop Grumman and Boeing for which it made components for the new Air Force One jet now under construction.