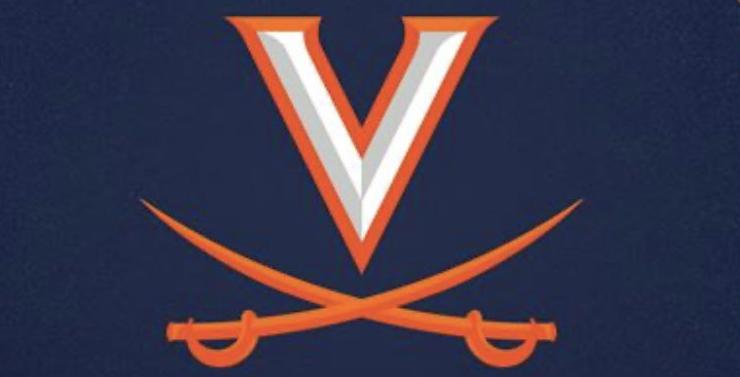 Some athletes claim that they were born to play a particular sport.
Woodberry Forest senior golfer Ben Haggin is living proof of it.
"For my whole life, my family and I have lived on a golf course," Haggin said. "When I was about two months old, my dad would wheel me over to the course and set the stroller to where I would watch him hit balls. Once I got old enough, he would put balls on a tee and I would try and hit them as hard as I could. Ever since then, I have been in love with the game."
That love has grown into an opportunity of a lifetime for Haggin, who has verbally committed to play golf at the University of Virginia.
"Toward the end of middle school, playing college golf at a prestigious academic institution was my dream, and UVa fit right into that dream," Haggin said. "From the beginning of the recruiting process, I knew UVa was the school for me. As soon as they offered me, I accepted. It is my dream to play golf and attend UVa and I still don't think it has sunk in yet."
Haggin has been a dominant force on the links in Central Virginia for the past two seasons. He received all-Prep League honors in 2019 and was an all-state performer as a freshman and sophomore. The senior ranks fifth on Woodberry's career scoring average list and was named Prep League Most Valuable Player in 2019 before last spring's season's was canceled because of COVID-19.
"It stung to not have a season last spring," Haggin said, "but I am excited to see what the future holds."
This summer, Haggin said his golf game really took off, just in time for the height of the recruiting process. When UVa coach Bowen Sargent extended an offer to join the Cavaliers' program, Haggin jumped at the chance.
"While getting recruited, I think that Coach Sargent saw a lot of raw talent in me," Haggin said. "I've never been formally coached and I grew up playing many other sports. For my entire life, I've been playing golf based on raw athleticism. Therefore, once I start getting some formal coaching, I can make the most of my potential."
Along with a premier education, Haggin said UVa provides all the necessary tools to help his game grow.
"It's hard to dismiss the world-class facilities that were just constructed at Birdwood," he said. "From the indoor facility to the new course and short-game area, each player has the opportunity to become the best that they can be."
The Woodberry Forest product had opportunities to join several major college programs, but none of them quite compared to the Cavaliers.
"UVa had always been No. 1 on my list because of the prestige of the degree and the opportunities that will be presented to me next fall," Haggin said. "I had a few other ACC and SEC schools show interest, but none of them interested me more than UVa. I truly believe that UVa is the place where I can reach my full academic and athletic potential."
His goal heading into college is to compete for a spot in the Cavaliers' starting lineup. With the caliber of players on the team already, as well as the incoming recruits, Haggin knows it won't be easy, but he's ready for the challenge.
"At UVa, I aspire to be the best player and teammate that I can be," Haggin said. "I am blessed to have the opportunity to do what I love at the next level. At this point, I feel like it is my duty to aspire to be the best I can be. I have been gifted with this opportunity and it is important that I take advantage of it."
Haggin has set the bar high for his future in golf.
"The end goal for me would be to make it to the PGA Tour, but at the college level, I aspire to help lead my team to an ACC and even a NCAA championship," Haggin said. "We will have every opportunity to be one of the best teams in the country and I can't wait to be a part of the journey."
Be the first to know
Get local news delivered to your inbox!