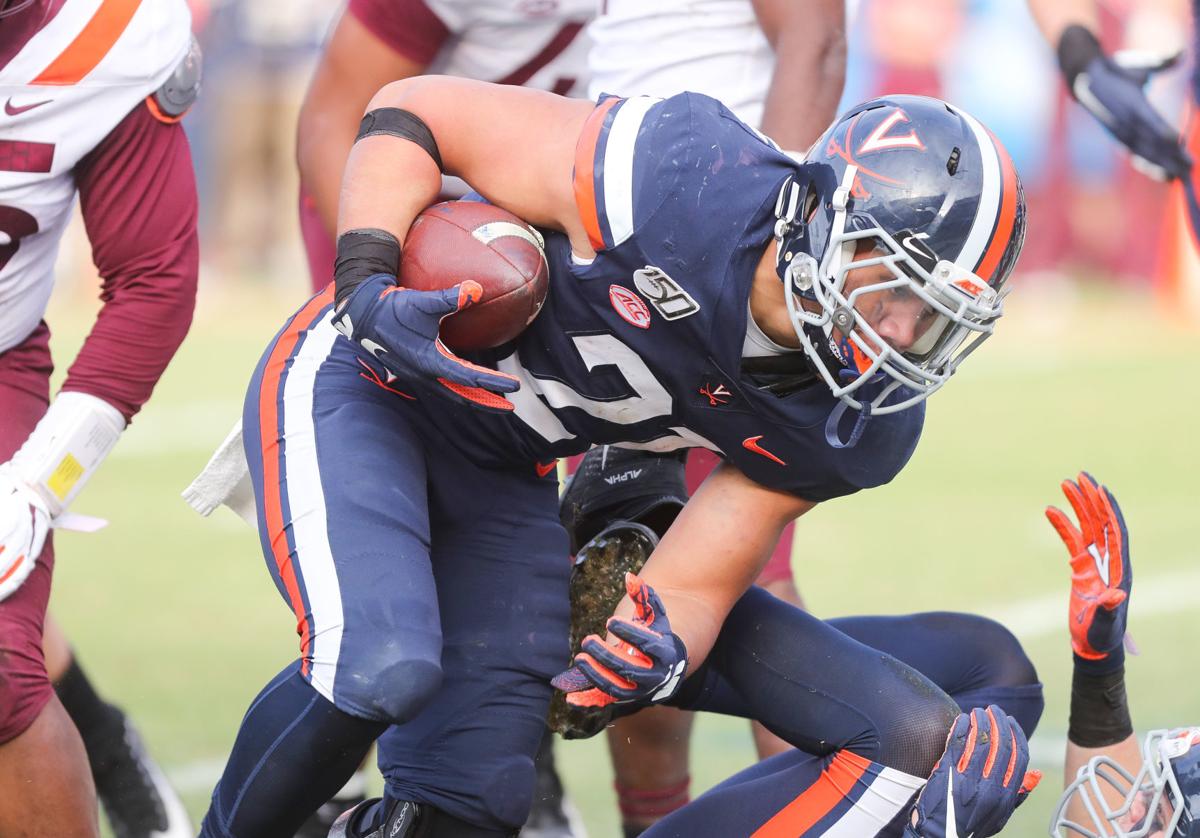 Hawaii, Texas Tech and Washington State throw the ball about as much as any college football team in the country. While Virginia doesn't post absurd passing statistics or remarkable touchdown numbers like those teams, under offensive coordinator Robert Anae, the Cavaliers love to pass.
Last season, Virginia ran 961 offensive plays. Of those plays, 519 were pass plays, which accounts for 54% of all plays. The Cavaliers have thrown the ball at least 54% of the time in three of the past four seasons. Anae and head coach Bronco Mendenhall came to Charlottesville four seasons ago.
With the departures of wide receivers Hasise Dubois and Joe Reed, UVa's offense could be due for a change in play calling next season. Add in a new era at quarterback with Bryce Perkins graduating and off to the NFL, and the Cavaliers may find themselves more reliant on their rushing attack solely out of necessity.
Bringing in new receiving threats and a new quarterback makes the absence of spring practice due to COVID-19 even more challenging for UVa's developmental plan.
"With the receivers coming in, guys leaving, guys stepping up and me stepping into the QB position, it would have been huge," Virginia quarterback Brennan Armstrong said. "It's different from like going out and throwing with the guys and actually getting live reps with the defense out there … it sucks, but we just gotta work with what we got and go forward."
Despite new contributors, many of the players expected to accept larger roles come from within the program. Armstrong, the lead candidate to become the starting quarterback, is a redshirt sophomore.
Terrell Jana, the top returning wide receiver, will be a senior. Tavares Kelly Jr. and Billy Kemp, both built like slot receivers, are juniors. At running back UVa added Ronnie Walker Jr., a rising junior, as a transfer from Indiana. The backfield also contains junior Wayne Taulapapa and sophomore Mike Hollins. There's experience within the program, even if many of the players are expected to take on larger roles.
Experience is critical, but it doesn't completely erase the lack of recent offensive development.
"Well, there's nothing we've done since the bowl game with a football with our players," Anae said. "A quarterback pretty much does lots of things with the football. So have we been able to develop our quarterbacks since January? No, we haven't."
Thanks to program experience and development, Anae knows what he's working with on offense. That's a major bonus, even without key developmental time.
The offensive coordinator doesn't expect drastic scheme changes this season.
"Nothing will be exactly the same from top to bottom, but I will say there are things that guys in the program have demonstrated a pretty good competency in so there will be things that look a little different next year," Anae said, "but we are not changing the offense from top to bottom differently."
One benefit for the Cavaliers is their offensive line. Every offensive lineman listed on last year's two-deep for the Orange Bowl returns next season.
The big men up front played their best football of the season at the end of last year. A group that struggled early in the season came into its own and played some of its best football of the year against teams like Virginia Tech, Clemson and Florida.
A strong offensive line with a few good running backs make it possible that the Cavaliers could be closer to a 50-50 split when it comes to rushing and passing plays.
"We have spent four years recruiting and developing our offensive line and going into this season, we're at the best spot in that regard," Anae said. "One with depth, so there's going to be competition for the guys up front, and No. 2, for the most part they now have a couple years of experience of doing what they're doing. I think with those two things the run game will have a bright prospect."
Taulapapa led the Cavaliers running backs with 116 carries last season. The year prior, running back Jordan Ellis led the team with 215 carries. Perkins carried the ball 212 times. That season, UVa passed the ball just 41.8% of the time.
With a mobile quarterback in Armstrong, three solid running backs and a proven offensive line, the road to success might come on the ground for UVa football in 2020.
Be the first to know
Get local news delivered to your inbox!