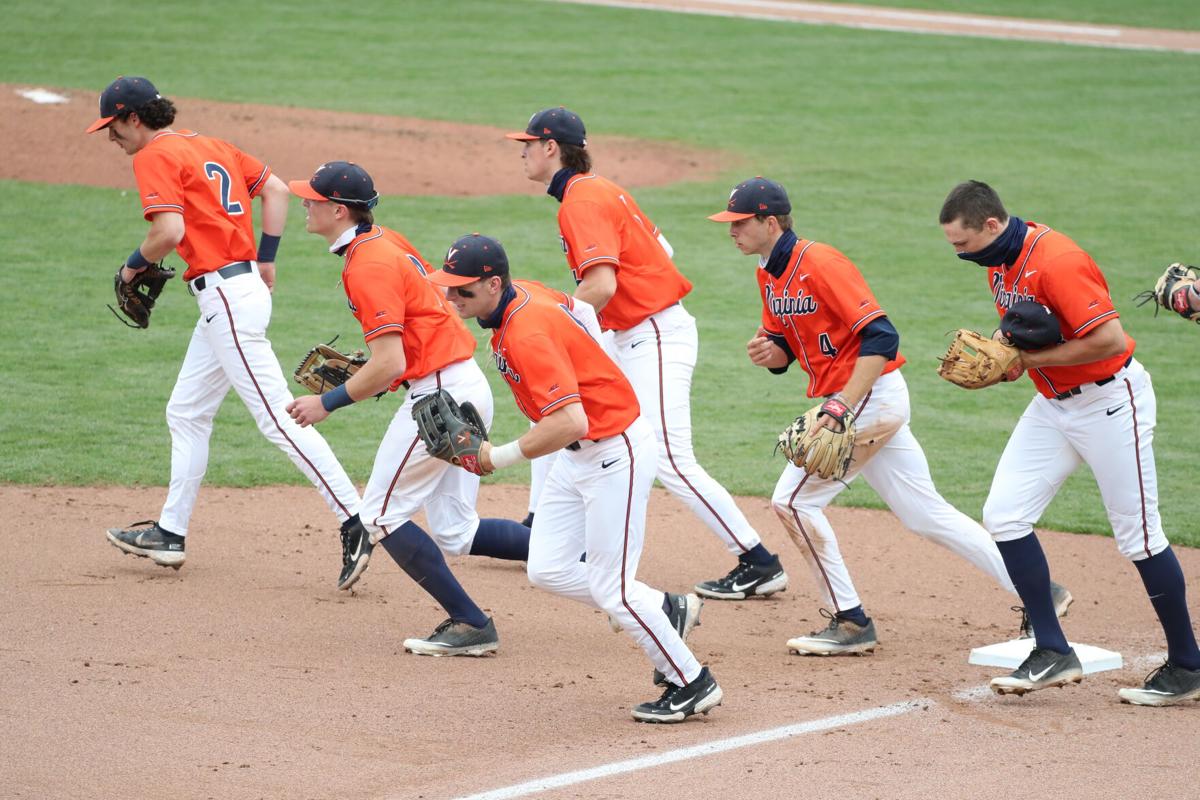 The Virginia baseball team dreamed of playing in the College World Series before the season started. As the Cavaliers approach the halfway point of the season, they're not even in the NCAA Tournament picture.
Brian O'Connor's club is 0-5 in ACC series after dropping two of three to Miami over the weekend. The Cavaliers' 4-11 league record is the team's worst through 15 conference games since starting 4-11 in 1998. O'Connor had never led a team that started worse than 6-9 in ACC play until this spring.
"We can't quit," junior pitcher Mike Vasil said Sunday. "We got to keep going. We got to keep fighting. We got to keep pushing for that moment when we're gonna break through. I'm a very optimistic guy, but I think we're gonna get there, and the last thing you'd want to do is quit on your team."
There's no finger-pointing in Virginia's dugout, but it's clear that pitching isn't the issue. UVa's ERA of 3.56 is the second-best mark in the ACC, trailing only Florida State.
The other four ACC teams in the top five of team ERA — Florida State, Louisville, Notre Dame and North Carolina — are a combined 34-19 in conference play.
At the plate, Virginia (10-13, 4-11 ACC) is scuffling. The Cavaliers are last in the ACC in batting average, on-base percentage slugging percentage and home runs. UVa leads the ACC with 23 games played, yet the Cavaliers have just 10 home runs this spring. Every other ACC squad has at least 15 long balls.
"I've talked about it a lot before that you've got to have multiple guys in your lineup that have multi-hit days, because it's rare that everybody is gonna have a hit, so you need certain players to rise up not only to have multiple hits but also to drive in runs," O'Connor said.
UVa doesn't have a player on the roster batting .300 or better. The roster is hitting a combined .220 this spring. Kyle Teel's .288 average in 52 at-bats leads the way. The freshman designated hitter also is tied for the team lead with three home runs.
Perhaps most jarring is the lack of success from players expected to make significant contributions. Senior outfielder Alex Tappen started the season as UVa's cleanup hitter. He's in and out of the lineup now, hitting just .113.
Sophomore outfielder Chris Newell, a preseason second team All-American according to multiple outlets, is batting just .173. He's also been in and out of the lineup, mostly due to strikeout woes. Newell leads the team with 22 strikeouts in his 52 at-bats.
Even junior infielders Nic Kent and Zack Gelof are underperforming. They haven't missed a game this spring and they're among the team's most productive batters, but they're both hitting below .250.
Virginia doesn't need to start scoring 10 runs per game, but the Cavaliers have lost six ACC games when scoring two or fewer runs. Five of those six losses have been decided by just one or two runs. UVa's pitching keeps it competitive, but the inability to push across timely runs plagues the team.
"That's what it comes down to, and you either do it or you don't," O'Connor said. "In all those games, that's kind of been the story."
In the rubber match against Miami, UVa put runners on second and third with one out in the bottom of the seventh, trailing 3-2. A strikeout from Newell and a groundout from Kent kept Virginia off the scoreboard.
If there's any positive takeaway from recent results, it's that Virginia's pitching gives the team opportunities to win. The Cavaliers have lost six of their 11 ACC games by two runs or fewer. They're a few timely hits away from winning more games.
Unfortunately for Virginia, the hits haven't come.
They'll need them in an upcoming road swing. UVa plays at George Washington on Tuesday before ACC road action against Georgia Tech this weekend. A road trip to Clemson comes the following weekend.
There's time left in the season, but the Wahoos need a drastic turnaround to salvage the year. The Cavaliers have been competitive in multiple losses, but they can't cash in close calls when the NCAA Tournament field is revealed.
"There's no consolation in losing," O'Connor said. "I've never really prescribed to the philosophy of learning from losing games."