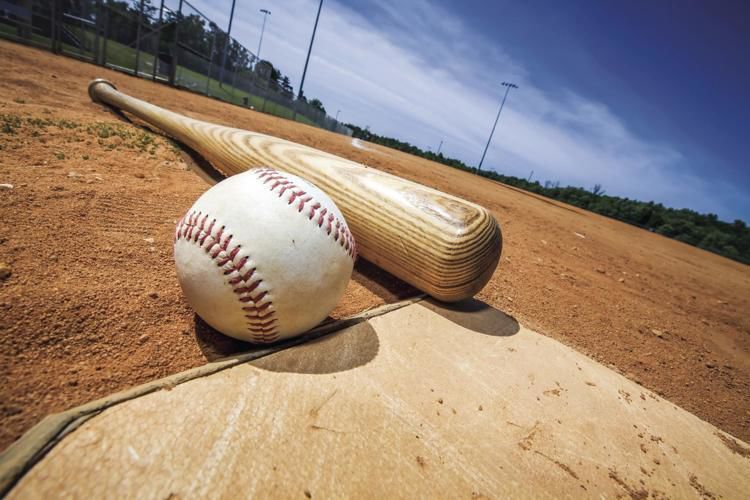 Trevor Vernon has been a consistent two-way contributor for the Western Albemarle baseball team during his time with the Warriors.
The rising senior outfielder and pitcher hopes to continue to expand his talents at the next level after verbally committing to play baseball at Patrick Henry Community College in Martinsville.
"When I took a visit there, I could feel something telling me 'This is the spot,'" Vernon said. "Coach [Cody] Ellis made me feel like this is the right place to be for the next couple of years."
After a successful junior varsity season as a freshman, Vernon made a smooth transition to the varsity level during the 2019 season. He hit .302 with 13 hits, including three doubles, with seven RBI and eight runs scored as the starting centerfielder for Coach Skip Hudgins team.
On the hill, he struck out seven and allowed just five hits in five innings of work for a Western Albemarle team that advanced to the Region 3C tournament.
"Sophomore year, I started off great batting first in the lineup, then middle of the season I had a little slump going," Vernon said. "But toward the end of the season during the playoffs I did pretty well, hitting a home run in the crazy game against Broadway when we unfortunately lost 16-13."
Like many local athletes, his 2020 spring season was shut down before it even began because of the COVID-19 pandemic.
Vernon played travel ball this summer with the Virginia Breeze to remain sharp and hopefully early a collegiate opportunity.
He's been featured as a reliever this summer and has excelled in the new role.
Vernon said he's been able to locate his pitches better and has been impressed with the progression of his two-seam fastball and his breaking ball.
"COVID just restricted some colleges from coming to watch me perform in front of them," Vernon said. "Virginia Breeze recruiting director Dustin Harris helped me get in contact with many coaches."
That's how Vernon found Patrick Henry Community College.
"Patrick Henry Community College just made me feel at home and I could see myself playing for Coach Ellis," Vernon said. "I like how the programs works with their players. They liked me because they could work with mostly my pitching and hopefully a little two-way action."
The Western Albemarle product had interest from schools such as Eastern Mennonite and Mary Baldwin, but relished the opportunity to work and learn under Ellis at Patrick Henry.
"Coach Ellis likes the way I can throw the ball on the bump and I can maybe get a little outfield [time] in there as well," Vernon said. "My goal is to compete higher than expected."
Academically, Vernon plans to study business and eventually transfer to a four-year program to continue his education and athletic career.
"It feels great to have made my decision, especially with COVID, it just made everything so much harder," Vernon said. "It's definitely my best accomplishment for me to this date. It's what I've dreamed about since I was a kid. To keep getting better and better to give myself opportunities to go somewhere."
Be the first to know
Get local news delivered to your inbox!