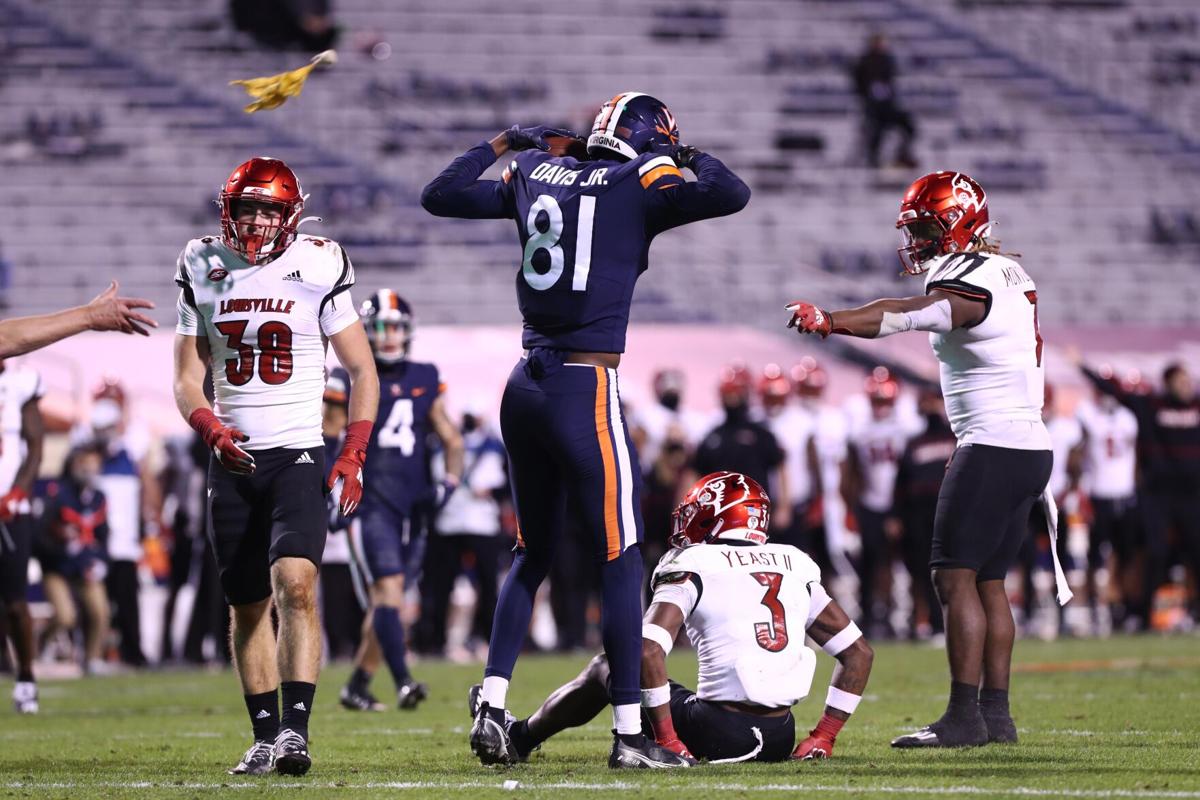 For the first time in a long time, Virginia passes Virginia Tech in the ACC power poll. The Hokies keep losing heartbreakers, while the Wahoos gain momentum weekly.
Elsewhere, Notre Dame holds onto the No. 1 spot in the poll, while Miami quietly lurks at No. 3. If the Hurricanes can win out, a few upsets at the top of the standings could boost them into the ACC title game.
At the bottom of the poll, Syracuse remains the ACC's worst squad this fall.
1. Notre Dame (8-0, 7-0 ACC, No. 1 last week): The Fighting Irish beat a solid Boston College squad 45-31 the week after an emotional victory over Clemson. Ian Book threw for 283 yards and three touchdowns, and the Irish ran the ball 49 times for 274 yards and three scores. The win against the Eagles keeps Notre Dame firmly in the No. 1 spot of our power poll. Up next: Bye
2. Clemson (7-1, 6-1 ACC, No. 2 last week): The Tigers, who didn't play last week, return to action this weekend with a winnable contest against Florida State. Trevor Lawrence returns to the field after recovering from COVID-19, which should offer an emotional lift to a team fighting to set up a potential rematch with Notre Dame in the conference championship. Up next: at Florida State, Saturday, noon
3. Miami (7-1, 6-1 ACC, No. 3 last week): D'Eriq King and the Hurricanes fell behind at Virginia Tech, but rallied late for a 25-24 victory over the Hokies. Miami is 3-0 in its last three games, winning each game by just one possession. The Hurricanes are lurking in the ACC standings and may sneak into the conference title game if they can win out. Unfortunately, they won't play for two weeks due to COVID-19 issues. Up next: Bye
4. North Carolina (6-2, 6-2 ACC, No. 4 last week): Despite another poor defensive showing, North Carolina picked up a victory, edging Wake Forest 59-53 in a shootout between two of the ACC's best quarterbacks. Wake's Sam Hartman tossed for 429 yards and four touchdowns, adding a fifth touchdown with his legs. UNC's Sam Howell won the quarterback duel against Hartman, throwing for 550 yards and six touchdowns to go with a rushing touchdown of his own. Up next: Bye
5. N.C. State (5-3, 5-3 ACC, No. 5 last week): Bailey Hockman keeps playing well in Devin Leary's absence at quarterback. He completed 24 of his 34 passes for 265 yards and three touchdowns in Saturday's 38-22 win over Florida State. Hockman threw one interception, but also added a touchdown on the ground in a solid performance. Up next: vs. Liberty, Saturday, 7:30 p.m.
6. Wake Forest (4-3, 3-3 ACC, No. 6 last week): Midway through the third quarter, Wake Forest led North Carolina 45-24. The Tar Heels proceeded to score the next 35 points to take a 59-45 lead. The Demon Deacons answered late with a touchdown and two-point conversion, but the defense let them down in the 59-53 loss. They won't play this Saturday due to COVID-19 issues. Next: Bye
7. Boston College (5-4, 4-4 ACC, No. 7 last week): The Eagles lost to an elite Notre Dame team 45-31, but they were competitive for stretches in the loss. An inability to slow Notre Dame's offense led to the two-possession defeat, but Boston College has shown flashes of being a top-tier ACC team this fall. Up next: Bye
8. Virginia (3-4, 3-4 ACC, No. 9 last week): After a 1-4 start to the season, the Cavaliers sit a game away from returning to .500. UVa beat Louisville 31-17 by forcing three turnovers and making enough plays offensively to outlast a shorthanded Cardinals squad missing two of its best offensive weapons. A game against Abilene Christian on Saturday gives the Wahoos a great opportunity to improve to 4-4. A week later, the Cavaliers face a struggling Florida State squad. Up next: vs. Abilene Christian, Saturday, 4 p.m.
9. Virginia Tech (4-4, 4-3 ACC, No. 8 last week): While Miami keeps pulling out close wins, the Hokies keep losing tight games. Virginia Tech's point differential in its past four contests is -4, but it is just 1-3 in those four close games. The Hokies fell to Miami 25-24 a week after losing to Liberty 38-35 on a last-second field goal. Up next: at Pittsburgh, Saturday, 4 p.m.
10. Pittsburgh (4-4, 3-4 ACC, No. 10 last week): COVID-19 kept the Panthers out of action Saturday. They were supposed to face Georgia Tech, but instead they received a week off. Pitt hopes to return to action this weekend. Up next: vs. Virginia Tech, Saturday, 4 p.m.
11. Georgia Tech (2-5, 2-4 ACC, No. 11 last week): The Yellow Jackets didn't play last weekend as they dealt with COVID-19 issues and so did their opponent, Pittsburgh. Georgia Tech is off again this week after its scheduled game with Miami was postponed due to COVID-19 issues affecting the Hurricanes. Up next: Bye
12. Louisville (2-6, 1-6 ACC, No. 12 last week): Running back Javian Hawkins opted out of the rest of the season to prepare for the NFL Draft. Wide receiver Tutu Atwell missed Saturday's game against UVa. That left Malik Cunningham to rush for nearly 200 yards, but he needed more help in the Cardinals' 31-17 loss. It's been a tough fall for Louisville. Up next: vs. Syracuse, Friday, 7 p.m.
13. Florida State (2-6, 1-6 ACC, No. 13 last week): It's shocking that Florida State somehow took down North Carolina in mid-October. Since the upset, the Seminoles are 0-3 with three double-digit losses. The latest blowout loss came against N.C. State, with Florida State losing 38-22. Expect another blowout loss this weekend. Up next: vs. Clemson, Saturday, noon
14. Duke (2-6, 1-6 ACC, No. 14 last week): The Blue Devils enjoyed a week off, and they were scheduled to return to the field against a Wake Forest team playing well. COVID-19 had other plans. Up next: Bye
15. Syracuse (1-7, 1-6 ACC, No. 15 last week): Syracuse returns to the field this Friday against a 2-6 Louisville team, and the Orange are still nearly three-touchdown underdogs. Up next: at Louisville, Friday, 7 p.m.