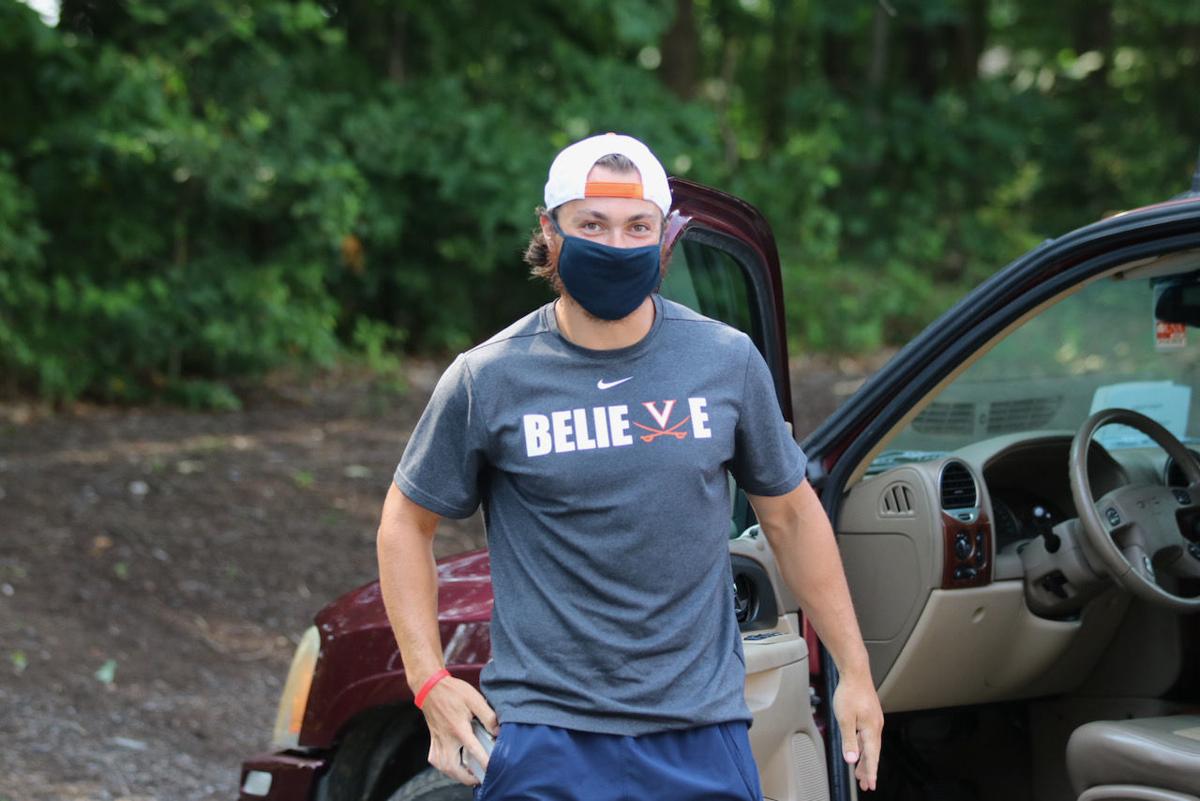 Members of the Virginia football team returned to Grounds on Sunday to resume workouts. 
It is the first time that the Cavaliers have been on Grounds since the COVID-19 pandemic shut down all athletic activity at the school back in March. 
Protocols and plans for student-athletes return have been coordinated through the UVa Health System, which has collaborated with officials at the local, state and national levels.
Prior to resumption of daily sports functions, all student-athletes and staff will receive COVID-19 specific education through a variety of print and video media, utilizing CDC and NCAA resources. The UVa Health System will administer and coordinate testing of student-athletes and staff. It is required to report positive tests or cases to the Thomas Jefferson Health District of the Virginia Department of Health and to report all testing results to the athletics program's team physicians. ​
UVa's summer and preseason dates are based on its season-opening game against Georgia on Monday, Sept. 7 in Atlanta, and the schedule guidelines approved by the NCAA Division I Council this week.
Here is the Cavaliers' training schedule for the summer. 
July 5-14 – Voluntary activity
July 15-25 – Required activity (up to eight hours per week of weight training, conditioning, film review)
July 26-Aug. 8 – Required activity (up to 20 hours per week of activity include walk-thru sessions)
Aug. 9 – Fall training camp opens (a five-day acclimatization period, followed by the opportunity for up to 25 on-field practices)
Be the first to know
Get local news delivered to your inbox!