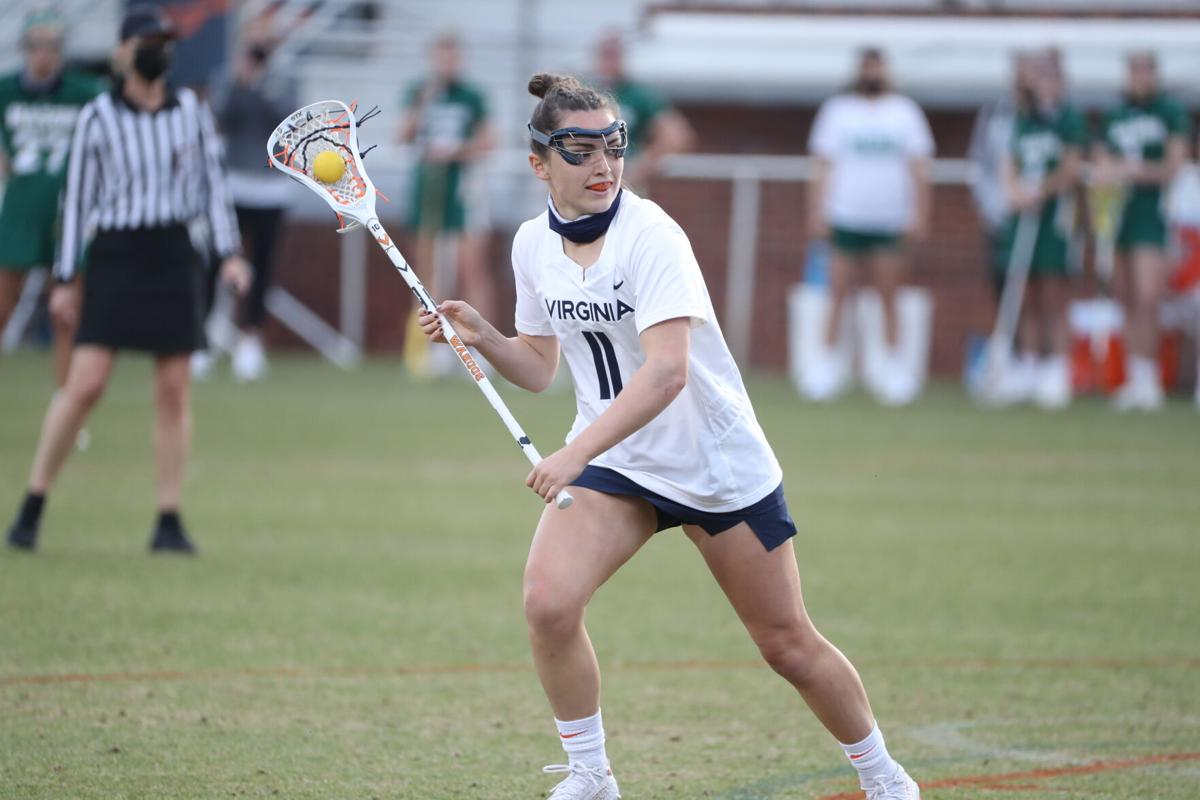 Nine different players scored goals — including three that finished with hat tricks — as the No. 8 Virginia women's lacrosse team cruised to an 18-7 victory over visiting George Mason on Wednesday at Klöckner Stadium.
Freshman Morgan Schwab led the Cavaliers with a career-high six points (three goals and three assists). Senior Taylor Regan added five points (three goals and two assists) for her third multi-assist game of the season, while junior Lillie Kloak chipped in three goals. Jaime Biskup tallied a career-high two goals, while Aubrey Williams had a career-best six draw controls for Virginia.
Deanna Balsama led George Mason (1-4) with three goals. Virginia (5-0) led in shots (43-16), draw controls (20-7) and ground balls (14-6).
"It was nice to come in against a quality opponent and get another win under our belt," Virginia coach Julie Myers said. "It was good preparation for our stretch coming up. We have a lot of games in 10 days, so we really wanted to compete hard tonight and make sure that tonight was good preparation for the rest of the season, and I think we did enough."
The Cavaliers got on the scoreboard first when Annie Dyson found the back of the net on an assist from Mackenzie Hoeg. With the game tied 3-3 with 20:51 to play in the first half, Virginia closed the half on an 8-2 run to take an 11-5 lead at the half.
The Wahoos continue to roll after halftime, scoring the first four goals of the second half to take command. UVa held George Mason to just two second-half goals.
Virginia travels to No. 10 Boston College on Saturday. Opening draw is set for 2 p.m. in Newton, Mass. The game will be broadcast on ACC Network.