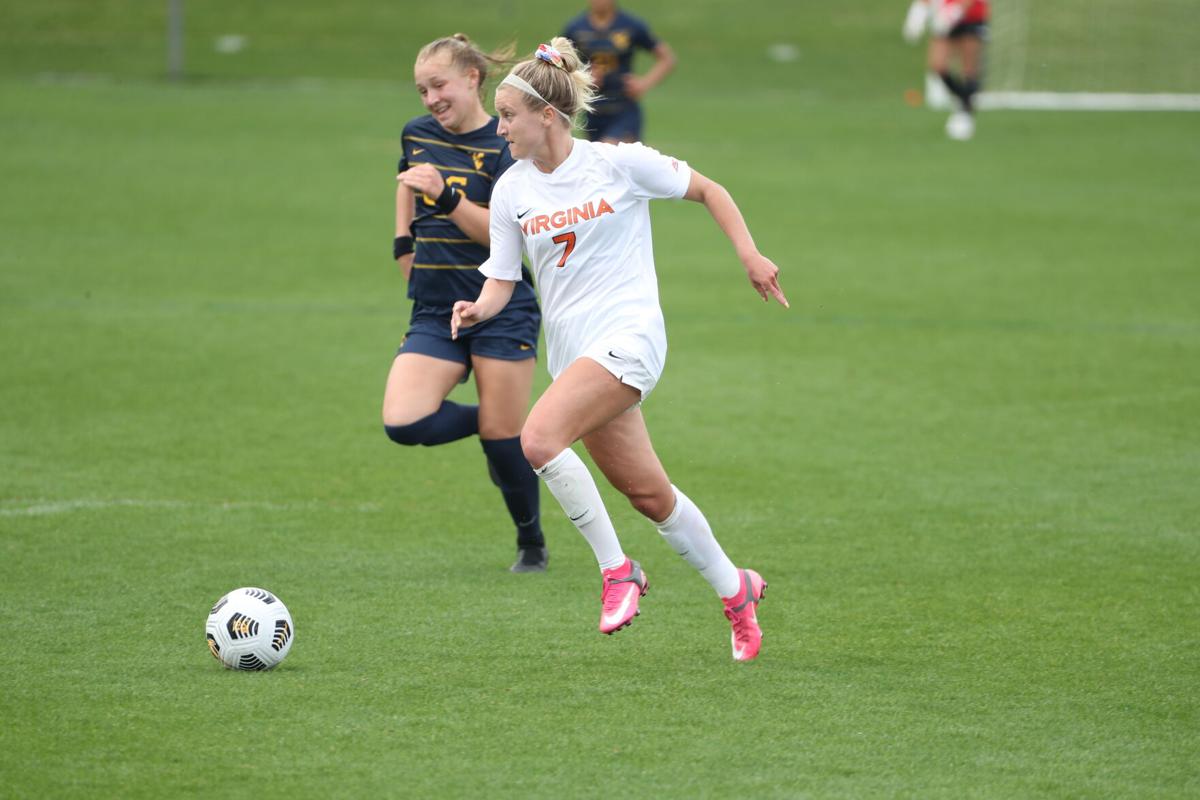 The Virginia women's soccer team finished the season at No. 12 in the polls. Coming into this week's NCAA Tournament, however, the Cavaliers don't have a top-16 seed.
No seed makes the path to the program's first national title more difficult. Instead of an opening-round bye, the Cavaliers face Southern Illinois Edwardsville on Wednesday night.
"I never believe a ref makes a difference between whether you win and lose, and I don't think a committee makes a difference," Virginia head coach Steve Swanson said. "I think we have to take responsibility for that, to me that's the only way to look at it."
While the Cavaliers were in the mix for a seed, they fell short, and they take ownership of that. UVa played fifth-seeded West Virginia to a draw in its regular-season finale after losing to the Mountaineers a week earlier. Losses to North Carolina, Florida State and Clemson represent other missed opportunities for the Wahoos.
Regardless of how the seeding shook out, UVa firmly believes it's a threat to contend for the national title in the 48-team tournament. After a challenging ACC schedule, which included a narrow 4-3 defeat in the fall to top-seeded Florida State, it's hard to argue with the sentiment. When the Cavaliers play their best, they can beat just about anyone.
UVa opens its tournament Wednesday at 7 p.m. against Southern Illinois Edwardsville. The Cougars won the Ohio Valley Conference to qualify for the event, and they're a solid team with a bright future. The team's two leading scorers and goalkeeper are all sophomores.
Swanson's team expects a test in the opening round, and he knows that every round will offer a challenge. Given the condensed field during this COVID-19 altered season, no games are easy.
"I think our tournament over the time that I've been here, 21 years, it's gotten more competitive in all the rounds," Swanson said. "I think that's the same going into this tournament with only 48 teams … all these teams are quite good."
A win Wednesday night in Cary, North Carolina — the location for the entirety of the tournament — would set up a round-of-32 game with No. 12 BYU on Saturday afternoon. A win there could set up a third matchup with fifth-seeded West Virginia in the Sweet 16.
Even without a national title, UVa's NCAA Tournament history is impressive. The Cavaliers have made the Sweet 16 23 times. The Cavaliers had made the round of 16 in 14 consecutive seasons until an upset loss to Washington State in the second round of the 64-team event in 2019. In that loss, Virginia was without starting goalkeeper Laurel Ivory, who had recently suffered a broken jaw.
This year, Ivory is fully healthy.
"That's huge," Swanson said. "That was obviously a tough blow to us in the last tournament. We lost her at a very tough time. She's a big part of our team. She's a very vocal leader for us and one of the best keepers in the country."
The senior provides a steady presence at the back end of the defense, having played in 74 collegiate games and posted 21 career shutouts. She's 48-15-10 as UVa's goalie.
Offensively, UVa boasts a dynamic attack. Sophomore forward Diana Ordonez leads the team with nine goals, but three other players have scored at least four goals.
Junior Alexa Spaanstra is a reliable midfield option with four goals and a pair of assists. Junior forward Rebecca Jarrett is one of the fastest players on the team, and she also has four goals. Freshman Lia Godfrey is an elite young talent, leading the team with seven assists to go with her four goals.
It's a balanced attack spearheaded by the elite finishing touch of Ordonez.
Making the College Cup means navigating a loaded tournament field, but the unseeded Cavaliers believe their offensive skill and a healthy Ivory give them a chance in every match.
"I think we're to the point where if we can get some momentum and gather some momentum, get some wind behind our sails, I feel like we can compete with anybody and we can make a run," Swanson said. "So that's the plan."