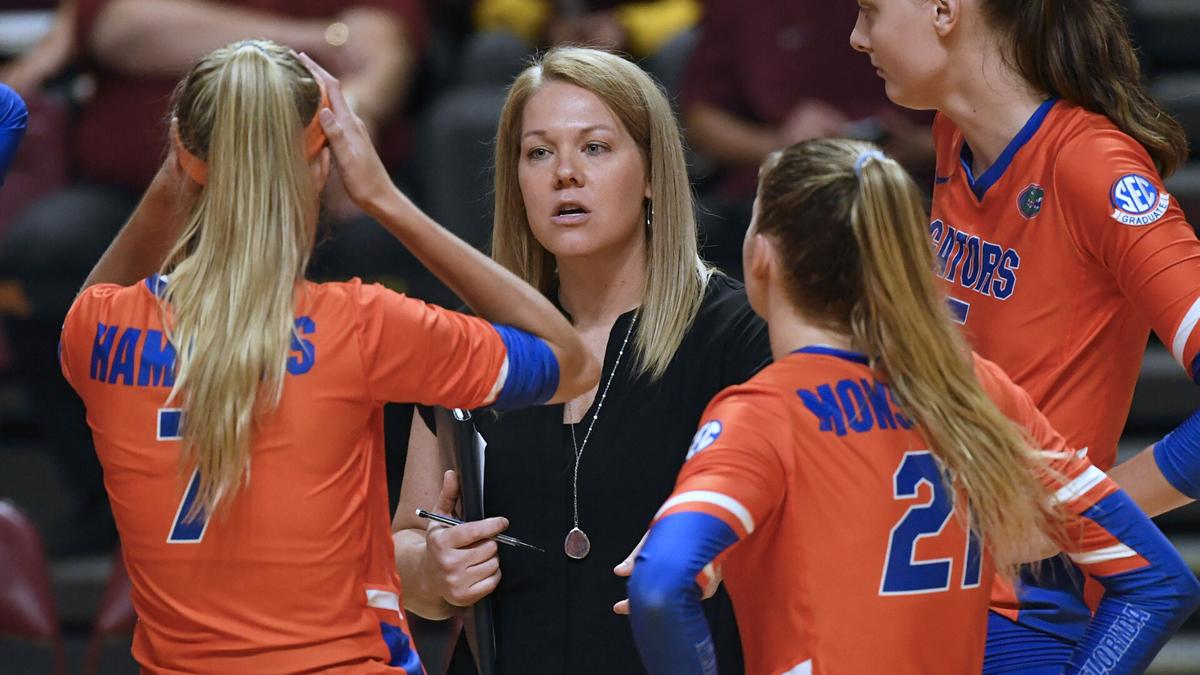 The Virginia volleyball program has its new head coach.
Shannon Wells, who has spent the past seven seasons as an assistant at the University of Florida, will replace former head coach Aaron Smith.
"She is a perfect fit for who we are currently and what we aspire to be as a volleyball program," director of athletics Carla Williams said in a statement. "First, she is an exceptional person and will be a wonderful addition to the UVa family."
Wells takes over a program in turmoil.
Smith and his entire coaching staff were fired on March 18. The news came one day after UVa announced it was placing the staff on administrative leave for the review of a personnel matter. The program ended its season following the firings, canceling its final four matches of the spring.
On the court, results have been subpar for the program. Virginia went 2-12 this season, including a woeful 0-11 mark in the ACC. Virginia's last winning season came in 2015, when it went 18-13 overall and 10-10 in the ACC.
The Cavaliers have made just two NCAA Tournament appearances in program history, with the last coming in 1999.
That's where they hope Wells can help.
The Gators made the NCAA Tournament in each of her seven seasons in Gainesville. She's been an associate head coach for each of the past four seasons, and she served as Florida's recruiting coordinator for all seven years with the program. Florida went 184-33 with her on the staff.
"I'm so excited to be the head coach of Virginia volleyball and to start building an elite program," Wells said in a statement. "For me, it's always been about surrounding yourself with the right people and Virginia has some of the best in college athletics ... I look forward to getting to Grounds, meeting the team and getting to work on something very special."
Florida went 21-4 this past season, winning 19 of its 22 conference games. The Gators finished second in the SEC, but won the conference in 2014, 2016 and 2017.
Prior to joining Florida, Wells spent four seasons at Ole Miss. She was both an assistant and an associate head coach with the Rebels. She's also had coaching stints at Winthrop and Southern Indiana, her alma mater. Wells is the program's all-time leader in service aces and kills.
Wells will face arguably her toughest challenge yet as she attempts to turn UVa's program into a winner. The Cavaliers have been historically mediocre, and they're coming off a season that ended with uncertainty and controversy.