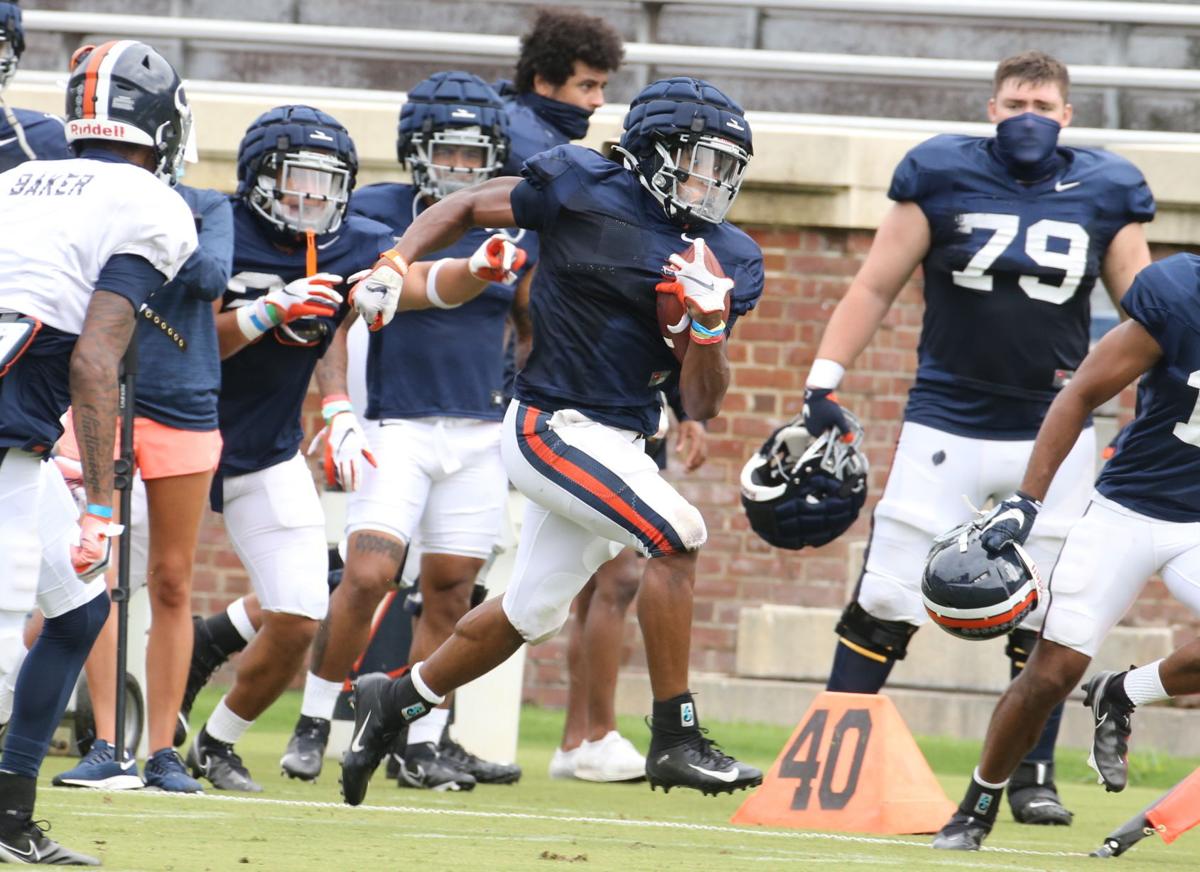 Indiana transfer running back Ronnie Walker Jr. has been granted immediate eligibility to play for the Virginia football team, the program announced Wednesday.
Walker Jr., who is originally from Richmond and transferred to Virginia to be cloer to home, went through a lengthy appeals process with the NCAA and was denied on his initial waiver as well as his initial appeal.
The running back's reconsideration appeal was approved Wednesday, which is great news for a program in need of help at running back.
"We are excited for Ronnie that his request for a waiver to play this season was approved and we look forward to having him compete starting this weekend," UVa head coach Bronco Mendenhall said in a statement.
The Cavaliers rank 12th in the ACC in rushing yards per game, averaging just 139 yards per contest.
UVa averages four yards per carry as a team, putting them at 11th in the ACC in the category. Of the five teams to play exactly three ACC games this fall, Virginia is the only one with fewer than nine rushing touchdowns. The Cavaliers have three.
It's been a struggle on the ground for the Wahoos, and it could become even worse this week. Quarterback Brennan Armstrong may miss Saturday's contest as he recovers from a concussion. He's the team's second-leading rusher behind Wayne Taulapapa, and backup quarterback Lindell Stone isn't the same rushing threat as Armstrong.
Walker Jr. joining the backfield makes the position deeper and more experienced. He teams up with Taulapapa, who is averaging 4.3 yards per carry this fall. Towson transfer Shane Simpson is racking up 4.7 yards per attempt as the second option out of the backfield.
With Walker Jr. in the mix, the Cavaliers may opt to give each of the three running backs a handful of touches per game.
During his Indiana career, Walker Jr. rushed for 221 yards and a pair of touchdowns. He also caught 12 passes for 112 yards and a touchdown. Despite being used in a limited fashion at Indiana, the Virginia coaches believe he's a dynamic addition to the backfield. They're thrilled to add him into the mix at running back beginning this Saturday.
Be the first to know
Get local news delivered to your inbox!