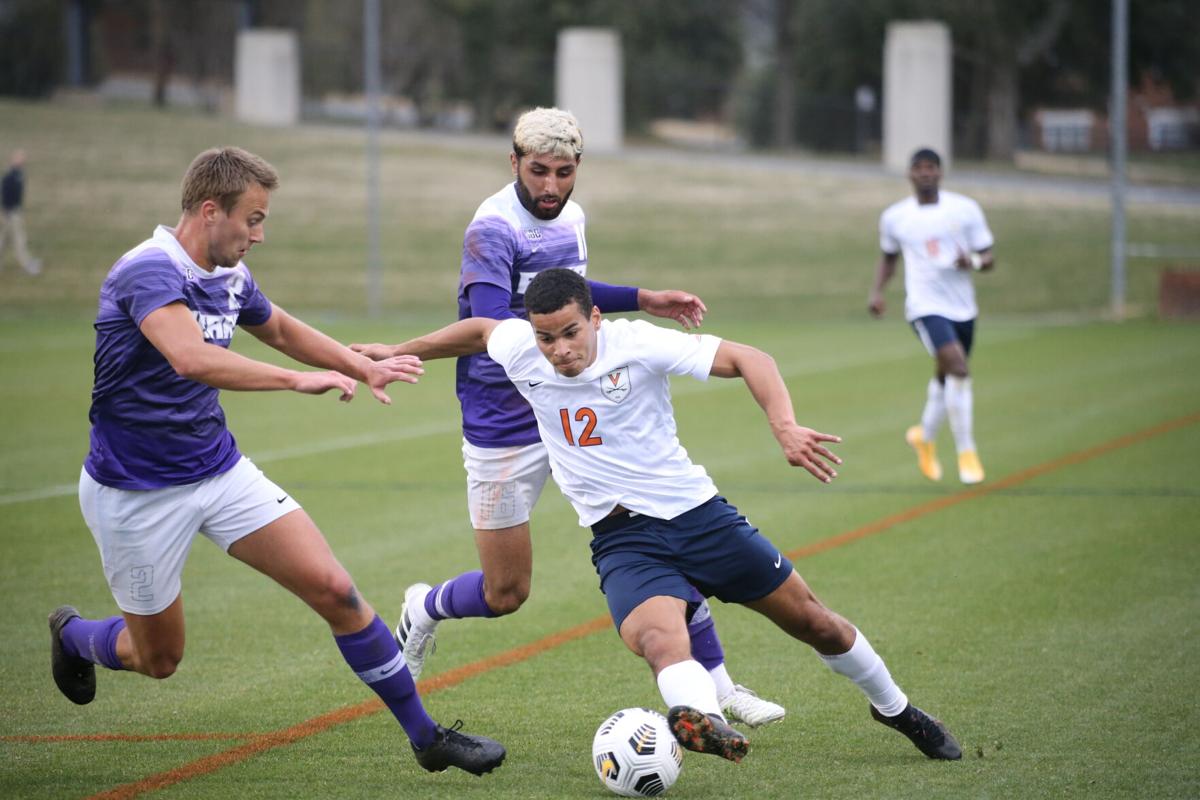 After suffering four one-goal losses in the fall, the Virginia men's soccer team is finding its groove in the spring.
The Cavaliers defeated Central Arkansas 1-0 on Tuesday evening at Klöckner Stadium. A quick goal gave Virginia (7-5-1, 4-4-1 ACC) the edge, and it never relinquished the lead.
"Today was a good win for us against a very tough Central Arkansas team," Virginia head coach George Gelnovatch said.
UVa is an impressive 4-1 this spring, and a perfect 4-0 at home.
The early advantage came courtesy of the head of freshman forward Leo Afonso. After a foul on Central Arkansas, sophomore midfielder Jeremy Verley played a ball into the right side of the box. Afonso perfectly placed a header in the lower left portion of the goal to put the Cavaliers up 1-0 in the eighth minute.
The goal was the first of Afonso's collegiate career.
Virginia took its 1-0 lead into halftime after both sides had a few chances the rest of the half. UVa redshirt freshman goalkeeper Alex Rando turned away the Bears' scoring opportunities, playing an impressive game in goal while finishing with a career-high six saves.
Central Arkansas pushed hard in the second half, desperate for the equalizer. Unfortunately for the Bears, they often sprayed their quality scoring opportunities wide or over the net. When the shots were on target, Rando saved them.
UVa wasn't without its scoring chances in the final half, almost taking a 2-0 lead on a couple of occasions, but the Cavaliers failed to tally a second goal. Afonso hit the right post on a shot he tried to deflect into the net in the 66th minute, coming close to the second goal of his young career.
In the end, the Cavaliers' early goal proved to be enough.
Virginia's spring season continues when it hosts Duke on Sunday at 1 p.m.
"We'll take this win and turn the page quickly on it and get ready for Duke here on Sunday," Gelnovatch said.