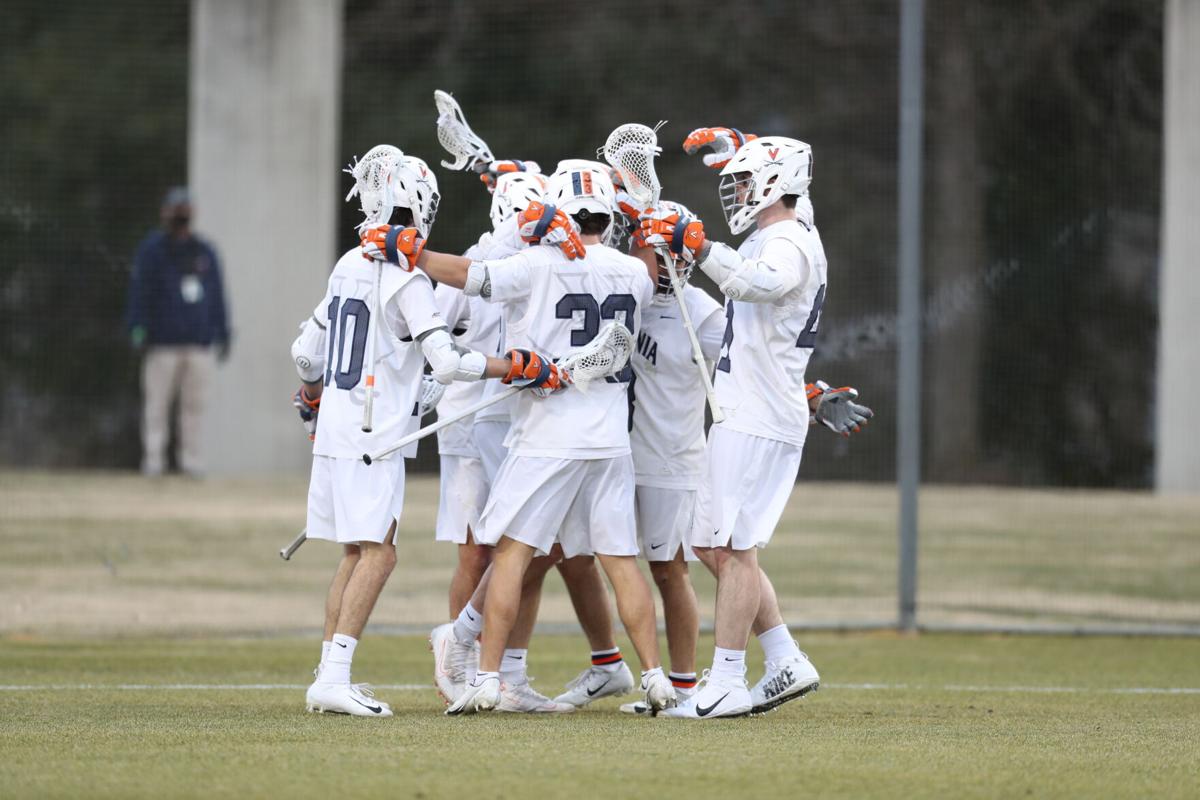 After a back-and-forth first quarter, the No. 5 Virginia men's lacrosse team used a seven-goal second quarter to take command against Towson on Saturday en route to a 20-11 victory at Klöckner Stadium.
Former St. Anne's-Belfield standout Connor Shellenberger had a dazzling collegiate debut for the Cavaliers, finishing with four goals and three assists.
Payton Cormier added a career-high six goals and one assist, while graduate transfer Charlie Bertrand notched four goals and two assists in his UVa debut. Bertrand now has registered a point in all 59 games he has played in his college career, good for the longest current streak in the nation.
After Virginia opened the scoring less than a minute into the game on an unassisted Shellenberger goal, Towson used a 4-1 run to take a 4-2 lead with 6:26 left in the first quarter.
"Give Towson a ton of credit. The way they came at us in the first quarter — they scored those four goals and hit three pipes. They were all over us," Virginia coach Lars Tiffany said. "They came to Charlottesville to get a win and they were not intimidated at all. I was really impressed with their team and their coaching staff and how prepared they were."
Cormier ended the Tigers' run with his first goal of the game with 3:50 to go in the first quarter to jump-start a 7-0 Cavalier run that gave UVa the lead for good. Cormer scored four times during Virginia's onslaught, capping run with a Shellenberger helper with 9:37 left in the second quarter that UVa a 9-4 lead.
After taking an 11-5 lead into the halftime break, UVa opened the third quarter with a 7-2 run to put Towson away.
Virginia's success Saturday was fueled in part by its success at the faceoff X. The Wahoos won 24 of the 34 faceoffs Saturday, including 14 of the 17 faceoffs after halftime. Petey LaSalla led the way for the Wahoos, winning 19 of his 23 faceoffs. LaSalla also scooped up 14 ground balls, scored a goal and dished out one assist.
"For us, it was getting into a rhythm at the face-off X," Tiffany said. "And Petey LaSalla started to pick up some tough ground balls and winning the possessions there."
LaSalla wasn't the only Cavalier fighting for ground balls Saturday. The Cavaliers finished with 56 ground balls and held a 33-11 advantage in the category in the second half. It helped lead to numerous offensive chances for Virginia, which finished with 50 shots, including 32 shots on goal.
"There was a tenacity and selling out for loose balls," Tiffany said. "I'm a very grateful coach and a very grateful man to have a team that is going to sell out for their teammates."
UVa returns to action on Feb. 20 when the Cavaliers head to Baltimore to play Loyola. Faceoff is set for 5 p.m.