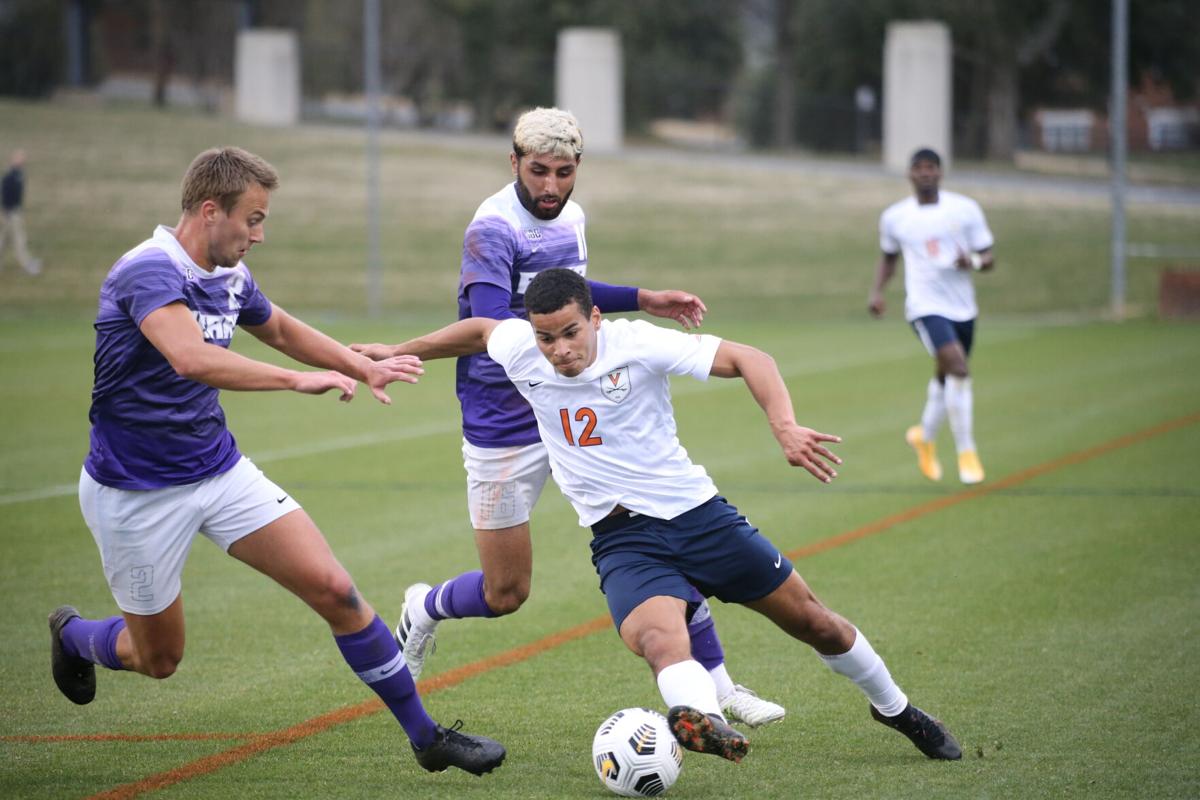 The Virginia men's soccer team's 39-year streak of making the NCAA Tournament ended last season when the Cavaliers failed to qualify for the event during a COVID-altered season.
On Wednesday, the Cavaliers unveiled the challenging 16-game schedule they will need to navigate to be in position to return to the NCAA Tournament in the fall.
Six of UVa's opponents made the NCAA Tournament in the spring, and five squads finished in the United Soccer Coaches top-25 poll. Of UVa's 16 matches, 10 will be contested at home.
George Gelnovatch's team opens the year on Aug. 26 at home when it hosts Western Michigan. That match comes after three home exhibitions earlier in the month.
The Cavaliers remain at home for a Sept. 2 match against High Point before a neutral site match against Maryland. The Terrapins and Cavaliers will meet at Audi Field in Washington D.C. for the third time in four seasons on Sept. 6.
Two home games follow, with UVa hosting Syracuse on Sept. 10 to open ACC play. UNC Greensboro, which was an NCAA Tournament team in the spring, comes to Charlottesville on Sept. 14.
UVa finally hits the road on Sept. 17, but it won't travel far. The Cavaliers play at Virginia Tech on Sept. 17 before playing another local road match on Sept. 21, when they compete at James Madison. It will be Virginia's first trip to Harrisonburg since 2016.
Home matches with North Carolina (Sept. 25) and VCU (Sept. 28) follow. Those two games conclude the Cavaliers' September slate.
For the fifth consecutive season, UVa will play at Notre Dame. The teams meet in South Bend on Oct. 1.
Three consecutive home matches follow the road trip. UVa plays host to UNCW on Oct. 5, Boston College on Oct. 8 and Denver on Oct. 11. Two of the Wahoos' final three games come on the road. Virginia plays at N.C. State on Oct. 15 and at Duke on Oct. 29. A home game on Oct. 22 with Pittsburgh sits in between those road tilts.
The ACC Tournament begins on Nov. 2.