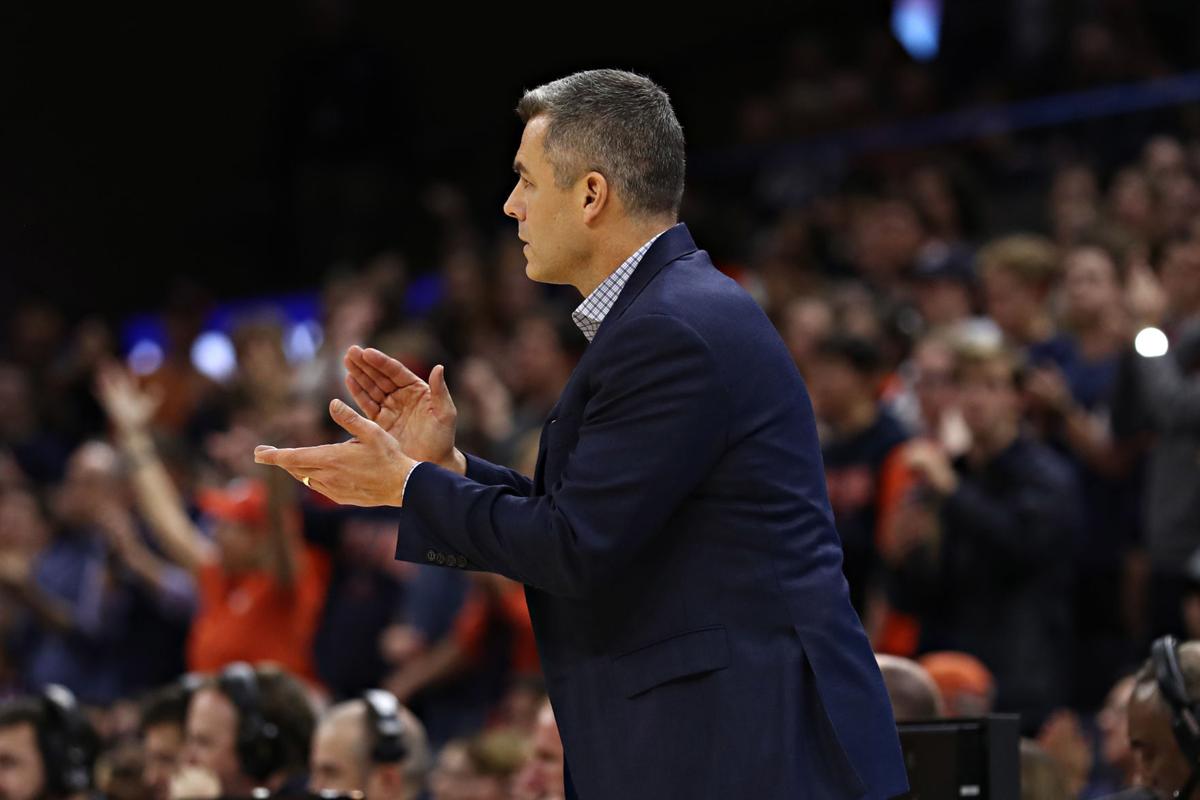 Taine Murray, a New Zealand native, announced news that likely made Tony Bennett and Virginia fans very happy early Sunday morning.
Murray, who listed as a four-star recruit by Rivals, verbally committed to the Cavaliers on Sunday morning at 2:30 a.m. ET.
"Blessed to announce that I've committed to the University of Virginia to play for coach Tony [Bennett] in the ACC," Murray posted on Instagram. "Thank you to my family, friends and coaches who have supported me; allowing me to be in this position today."
The 6-foot-5, 190-pound shooting guard picked the Wahoos over Maryland and Stanford. He trimmed his list of possible programs to three about three weeks ago before choosing UVa this weekend.
Murray will bring a versatile skill set to Charlottesville. He shoots the ball effectively from 3-point range and attacks the rim extremely well for his age.
He's yet another gifted youngster to join the Wahoos, who added three elite scorers at the guard and small forward positions in their 2020 recruiting class. Jabri Abdur-Rahim is expected to compete for minutes this season as a small forward, while Reece Beekman serves as a likely backup for Kihei Clark. Carson McCorkle is arguably the best pure shooter of the group, joining the team as a shooting guard prospect.
Murray joins a list of prolific UVa performers from outside the United States. Shooting guard Tomas Woldetensae is Italian, center Francisco Caffaro hails from Argentina and guard Kody Stattmann is entering his third season for the Cavaliers out of Australia.
Previously, New Zealand native Jack Salt spent five seasons in Charlottesville. He started 29 contests in the team's national championship season.
The addition of Murray signals a strong push in Bennett's 2021 recruiting class. Trevor Keels, a five-star prospect, recently narrowed his list to three schools. The talented guard is choosing between Duke, Villanova and Virginia.
Trey Kaufman recently narrowed his list to five schools, including UVa. He's a four-star power forward from Indiana. Recruiting sites also consider Efton Reid, a versatile athlete and five-star prospect who stands at 6-11, a top Virginia target.
UVa finished second in the ACC a season ago after winning the national championship in 2018-19. The Cavaliers enter 2020 as a projected top-10 team nationally. Recent recruiting additions make it likely that Bennett will have every opportunity to keep the Wahoos in the national picture for years to come.
Be the first to know
Get local news delivered to your inbox!