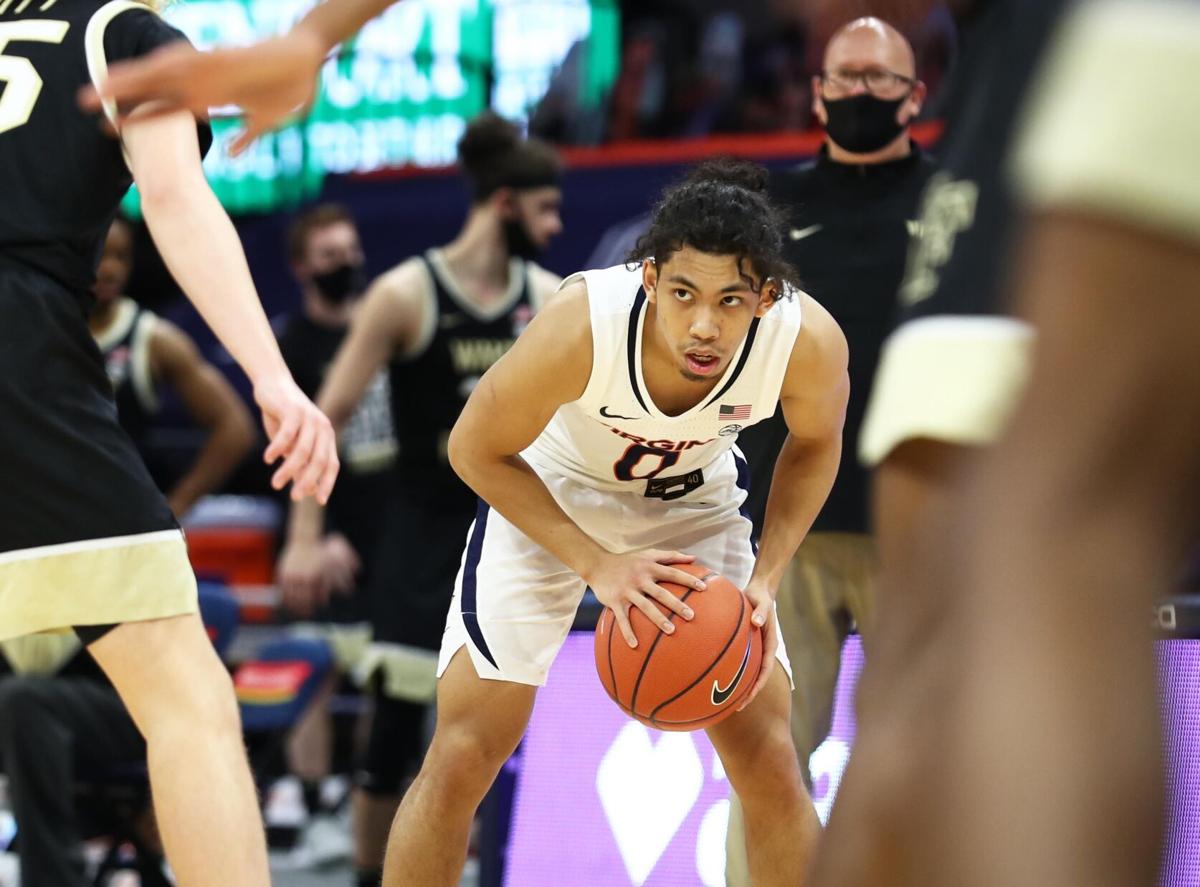 Josh Pastner rarely passes up a chance to praise Tony Bennett or the Virginia men's basketball program.
Last season, Georgia Tech's head coach told the media he thought Bennett deserved a statue outside of John Paul Jones Arena. On Friday, he said Bennett should be in the Hall of Fame immediately. Monday, he told reporters UVa's effort in its 85-50 victory over Clemson was good enough to beat anyone in the country.
"Virginia would've beaten Gonzaga on Saturday," Pastner said. "It really wasn't a Clemson deal. Clemson is a very good team. I don't care if Clemson was playing their A-game, Virginia probably would've won that game. They were just incredible."
While Pastner consistently shows respect to the reigning national champions, his squad holds the tools to beat the program he admires. The surging Yellow Jackets, who have won five games in a row and seven of their last eight games, will get their chance Saturday night when they come to JPJ Arena for an 8 p.m. tipoff on the ACC Network.
Georgia Tech played Clemson on Wednesday, winning 83-65 after a 17-day break between games due to COVID-19 protocols. The Yellow Jackets even one-upped Virginia, making 16 3-pointers against Clemson a game after UVa knocked down 15 on the Tigers' vaunted defense. Georgia Tech made 61.5% of its 3-point attempts in the win over Clemson.
"If we could shoot like that every game, I really like our chances every time we play," Pastner said with a smile. "If we want to have a good chance to beat Virginia we might need to shoot 61.5% for 3."
The remark represents perhaps another example of hyperbole from Pastner, but Georgia Tech will need its best effort to beat a confident Virginia team.
The Cavaliers improved to 5-0 in the ACC with their win over Clemson. Each of UVa's five conference wins came by at least nine points, and the last three victories in ACC action came by 12 points or more.
Since ACC play began, UVa leads the league in offensive efficiency and ranks second in defensive efficiency, per KenPom. Virginia ranks in the top 10 nationally in both offensive and defensive efficiency.
"When you combine good defense, efficient defense, with efficient offense, that's the great recipe," Bennett said on his Monday radio show.
Bennett's team also spent the entire week preparing for the Yellow Jackets after Wednesday's scheduled game with N.C. State was postponed on Sunday. That gave UVa time to work on a plan for a dynamic Georgia Tech lineup that features three players under 6-foot-6 and no starters over 6-10.
In years past, Georgia Tech was accustomed to an All-ACC caliber player at the center position. This year, the Yellow Jackets use a smaller lineup — with 6-9 Moses Wright at the center spot — designed to force turnovers.
Georgia Tech leads the conference in defensive turnover percentage during ACC play, generating turnovers on 25.8% of opponents' possessions. Jose Alvarado, a senior guard, ranks second in the ACC in steals per game with 2.3. Alvarado snatched four takeaways against Clemson.
Bennett noted Monday that the Yellow Jackets mix and match defenses well, changing up looks to thwart opposing offenses.
"They've confused a lot of people with their defense," Bennett said. "It's always been tricky."
UVa, on the other hand, leads the ACC in offensive turnover percentage, only giving the ball away on 11% of its possessions during five ACC games.
"We know Virginia obviously won't beat itself," Alvarado said.
A failure to force turnovers would leave an undersized Georgia Tech team attempting to guard a Virginia team shooting 60.4% from inside the 3-point line during conference play. Clemson shot over 50% from the field in its 18-point loss to Georgia Tech, but an abundance of forced turnovers helped the Yellow Jackets hold the Tigers to 65 points.
Georgia Tech will need to contain 7-footer Jay Huff, who went for 17 points, eight rebounds and six blocks when these two teams met last season.
"I thought he was really good last year, and I think he's really good this year," Pastner said. "I think he's an NBA prospect. He's gonna play in the NBA."
As Pastner praises the Cavaliers, his group enters Saturday night's showdown as one of the ACC's hottest teams. They lead the league in scoring at 80.4 points per game, and they've won their last three ACC games by an average of 13 points.
Like UVa, Georgia Tech comes into the game after steamrolling Clemson. The Yellow Jackets respect UVa, but they're far from scared.
"We're just gonna go out there and give them a fight," Alvarado said. "They gotta worry about us too."