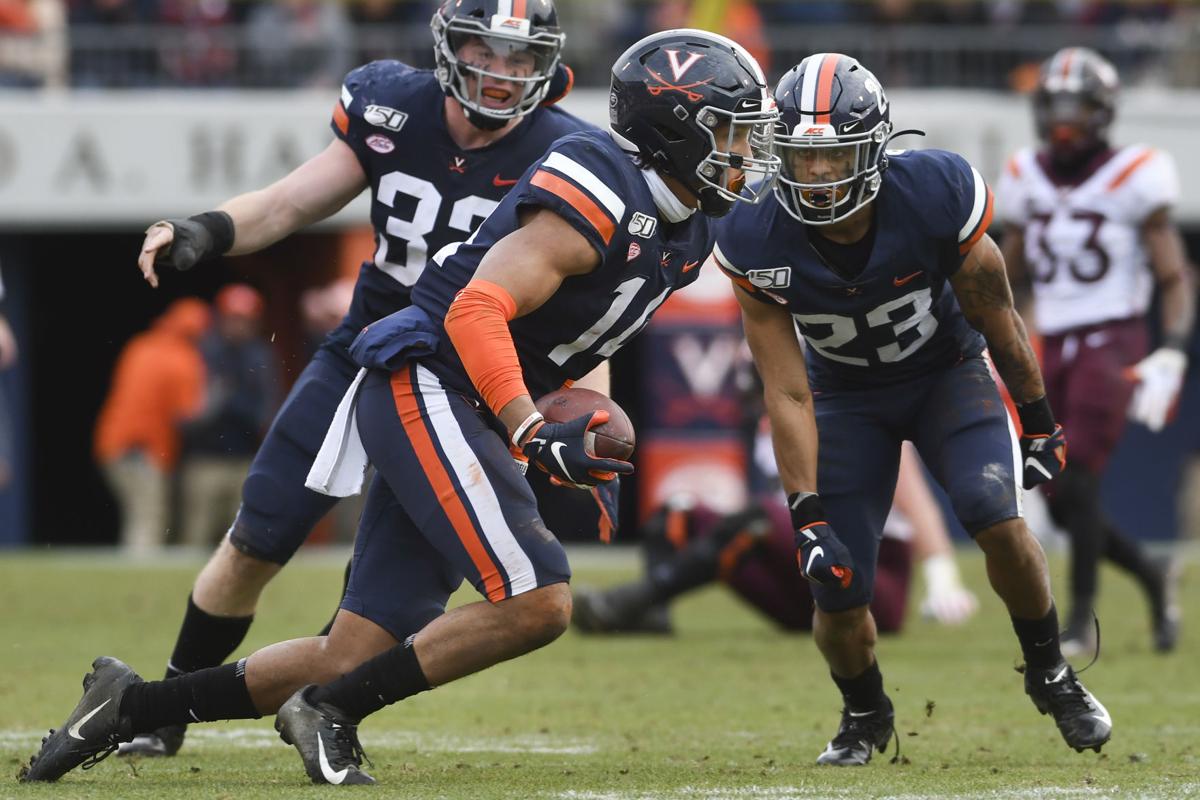 Whether it's on paper or on the field, Virginia's linebackers impress. Heading into 2020, linebacker is arguably the team's strong position group.
The Cavaliers lose Jordan Mack, a leader and a ferocious competitor. Even with Mack's graduation, the Cavaliers return an abundance of proven talent at the position. For a defense that excelled early in the 2019 season largely due to its linebacker production, there's plenty of optimism surrounding the position ahead of the upcoming season.
When UVa next takes the field, its linebackers will be among its most solid position groups.
Returners
Only one team in the FBS returns three players who had 50 tackles and five sacks in 2019. The team is Virginia, and the players are Charles Snowden, Noah Taylor and Zane Zandier.
Snowden and Taylor enter 2020 as NFL prospects. Snowden will be a senior, while Taylor is a junior. Both players are tremendous athletes with explosive ability. They caused havoc on opposing offenses in 2019.
Zandier is an old-school, blue-collar linebacker. He's physical and solid against the run. While he isn't as athletic as Taylor, he's still decent in coverage. His interception return for a touchdown helped turn the momentum in last season's win over Old Dominion.
Snowden's length helps him disrupt passing lanes as well. He has 15 passes defended and two interceptions over the past two years.
The Cavaliers also return players like Matt Gahm, Rob Snyder and Nick Jackson at linebacker. Jackson, a rising sophomore, is a player raved about by those on the UVa roster.
"He has tremendous upside and with guys like Zane and Charles Snowden and Noah and all those guys around," Mack said, "he can also continue to progress with all that leadership and years of experience, but he's a very smart kid."
Co-defensive coordinator Nick Howell liked Jackson's improvement as a freshman.
"I would say every game that Nick played in he got better," Howell said. "His best game, I do believe, was the Florida game."
In the Orange Bowl, Jackson finished with four tackles. The quartet of Jackson, Snowden, Taylor and Zandier combined for 27 tackles, including four tackles for loss and a sack.
Departures
Jordan Mack's departure will be noticed from a performance standpoint as well as from a leadership perspective. Mack is exactly what UVa wants from its players. He was productive on the field, in the classroom and in the community.
It's hard to calculate what losing a leader means for a defense, but returning players like Snowden and Zandier allows the Cavaliers to quickly replace the leadership lost at the position group. Both Snowden and Zandier fit the mold of Mack in the sense that they play meaningful snaps while also being leaders and active community members.
Mack is the most significant departure at linebacker.
New additions
UVa added three linebackers in its 2020 recruiting class. Jonathan Horton and Brandon Williams are two candidates to find playing time early in their careers. The two Louisiana products are athletic and enter college with elite size.
Sam Brady, a North Carolina product, is a bit smaller weight-wise but has great ball skills for a linebacker. Expect Brady and company to slowly work their way into playing time solely because of the talent and experience at the position.
2020 outlook
The outlook across UVa's entire defense is bright. It's arguably its brightest at linebacker. The Cavaliers possess depth, experience and athleticism at the position.
Taylor, Snowden and Zandier could all find themselves on NFL teams at this time next year.