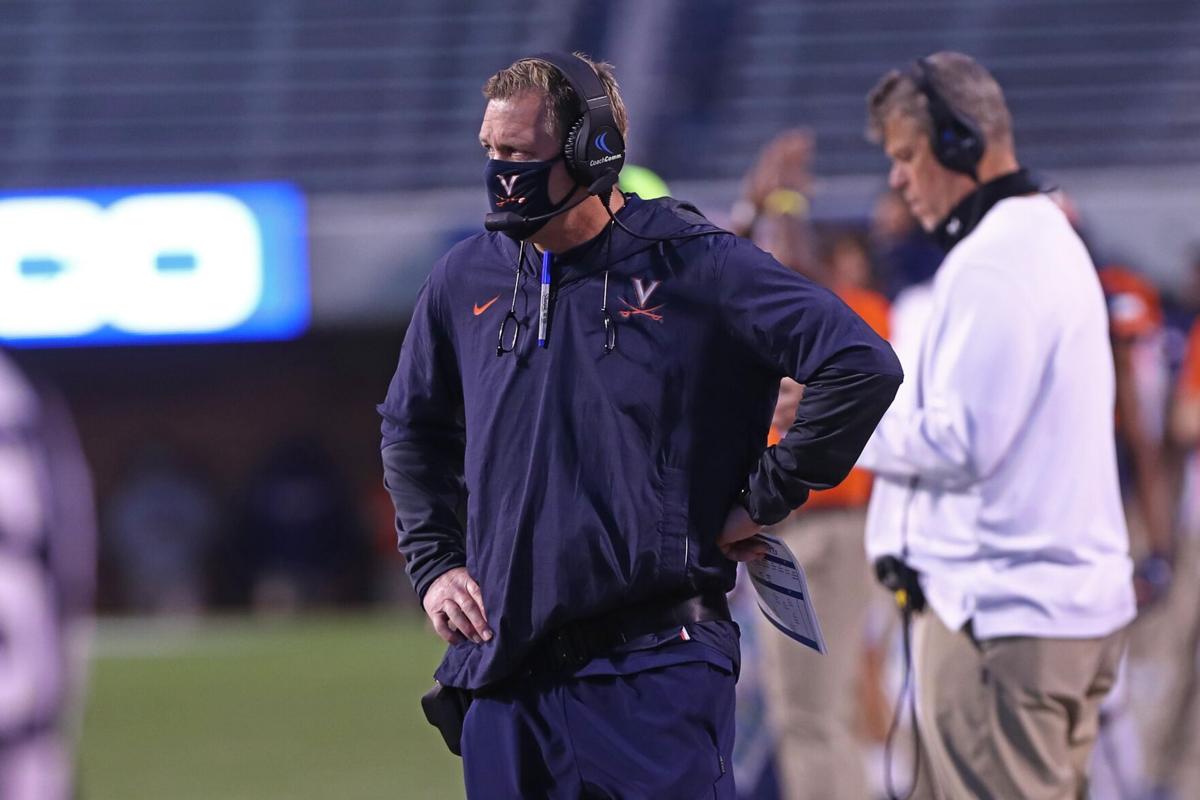 For the second consecutive Saturday, a Florida State football game was postponed on game day.
This one impacts Virginia, which was scheduled to compete against the Seminoles on Saturday night at Doak Campbell Stadium in Tallahassee.
Instead, positive COVID-19 tests and subsequent quarantining and contact tracing within Florida State's football program led to a postponement. The ACC announced the news Saturday morning.
"Our team underwent the mandated third-party testing yesterday and learned late last night that we had one positive test," Florida State director of athletics David Coburn said in a statement Saturday. "Contact tracing this morning determined that, with opt-outs and injuries, we had just 44 scholarship players for the game, with some position groups depleted almost entirely."
No makeup date was announced, although both teams have open dates on Dec. 19.
Virginia flew into Tallahassee prior to the game, expecting to play Saturday. UVa's plan as of Saturday morning was to fly home without having competed despite having paid for the trip to Tallahassee and back.
"We deeply regret that many Florida State and Virginia fans have already traveled to the game as well as Virginia's team," Coburn said. "We simply had no way of knowing we would not be playing until this morning. We made every effort to play, but we could not do so in a way that was safe for the players."
The same thing happened to Clemson last week. After the Tigers traveled to Tallahassee to face Florida State, the two medical staffs disagreed about safely playing on Saturday after a Clemson player tested positive for the virus. Clemson head coach Dabo Swinney disagreed with the decision, publicly voicing his opinion throughout the week.
This is UVa's third scheduled ACC game impacted by COVID-19. The Cavaliers were scheduled to open the season with Virginia Tech, but issues with the virus at Virginia Tech led to a postponement.
Earlier this month, the Virginia-Louisville game was postponed a week after the Cardinals dealt with COVID-19 issues. Saturday's news marks the third time a Virginia game was postponed and each instance was caused by COVID-19 issues with Virginia's opponent.
The Cavaliers, who have won three straight games, won't play this weekend. They return home, hoping to play on Dec. 5 against Boston College at Scott Stadium. On the bright side, BC has not reported a positive COVID-19 test result this season.