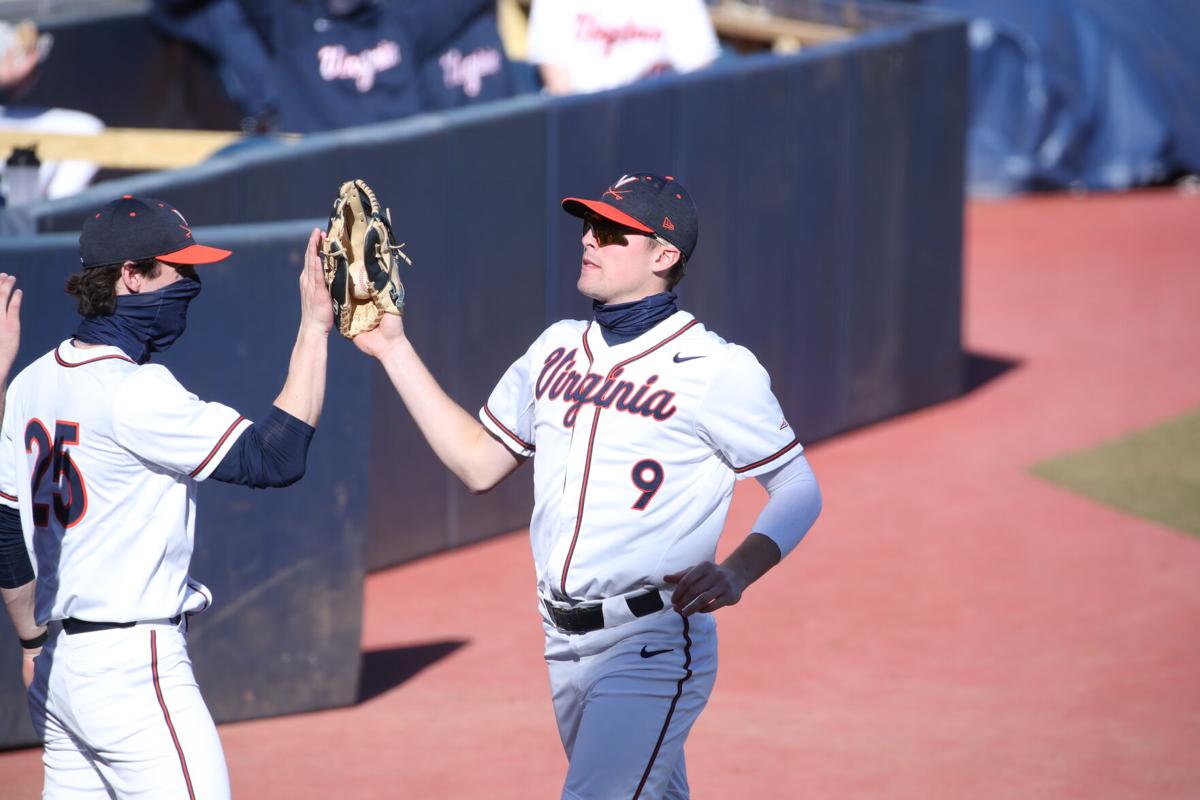 The Virginia baseball team spent 11 months away from game competition due to COVID-19. The team received just four nonconference games this spring before it jumps into ACC play.
"It's weird," Virginia head coach Brian O'Connor said. "The fact that you're only playing four games before now, a 12-weekend schedule in our league. I don't know if anybody in our league is gonna say they're ready because what we're typically used to."
UVa is accustomed to playing about 13 nonconference games before its ACC opener. The Cavaliers usually face decent nonconference competition in addition to a few less powerful foes. Those games allow Virginia to work its pitchers up to a full workload while also giving the team a chance to develop chemistry and find an on-field rhythm.
That's not much of an option this season for No. 12 UVa (3-1), which opens ACC play Thursday at North Carolina (4-0).
For some of the youngsters, the ACC road series against the Tar Heels is a first. The series will be the first ACC road trip of Chris Newell's career. The sophomore played a home ACC series last season, but he's yet to play a conference road game while at Virginia. The same is true for UVa's other underclassmen, who don't have much ACC experience, if any.
Newell called last season's experience "sour." He missed the opportunity to have a full freshman season, only playing 18 games. He hit over .400 in the shortened 2020 season, but only played three games against ACC foes.
The left-handed hitter is heating up this year after a slow start. The outfielder hit a home run and a double in Tuesday's win over VMI after recording just one hit in the opening weekend against UConn.
He's ready to test his game against ACC peers.
"I can speak for all of us, honestly, that we're really fired up for this weekend," Newell said. "Getting the opportunity to go down to Chapel Hill and open up against UNC. I know I'm personally looking forward to it and the rest of us definitely are fired up to get down there and start on a hot note."
North Carolina will challenge the Cavaliers. The Tar Heels swept James Madison to open the season before beating Elon 4-1 on Tuesday. UNC is allowing an average of just two runs per game, leaning on its pitching to secure wins.
Redshirt sophomore pitcher Austin Love didn't allow a hit across six shutout innings in UNC's season opener. He struck out nine batters.
"We talk all the time about pitching and defense and when he throws the ball like he did today, we're going to have a chance to win every game," UNC head coach Scott Forbes said after the win.
The Tar Heels were picked to finish fifth in the seven-team ACC Coastal Division. UVa came in second in the preseason picks by ACC coaches.
While Virginia is expected to be the better team this season, UNC pitches well and is a competitive squad. The Tar Heels are off to a strong start, and they're certainly capable of beating Virginia, especially this early in the season.
UVa counters UNC's stellar early season pitching with a quality rotation of its own. Senior Andrew Abbott was dominant in his first start of the season, and senior Griff McGarry showed promise in his first start. Mike Vasil, a junior, controlled the game in his win over UConn to clinch a series victory.
The three weekend starters allowed two earned runs in 15 2/3 innings against UConn, striking out 24 batters.
The Cavaliers also have an impressive collection of hitters in their lineup. They're seeking consistency as the season progresses, but the group scored nine runs in a Saturday game against UConn and 14 runs Tuesday in the win over VMI.
It's early in the season, and Virginia still has plenty of room to grow and improve. The schedule makes it so that growth will mostly occur during conference games this spring.
Ready or not, ACC play is here.
"That's big-time baseball right there," freshman pitcher Luke Schauer said. "That's what I think everybody dreams of, so it's really exciting. I think we're gonna be really excited as a team together to do it, so we'll see how it goes."