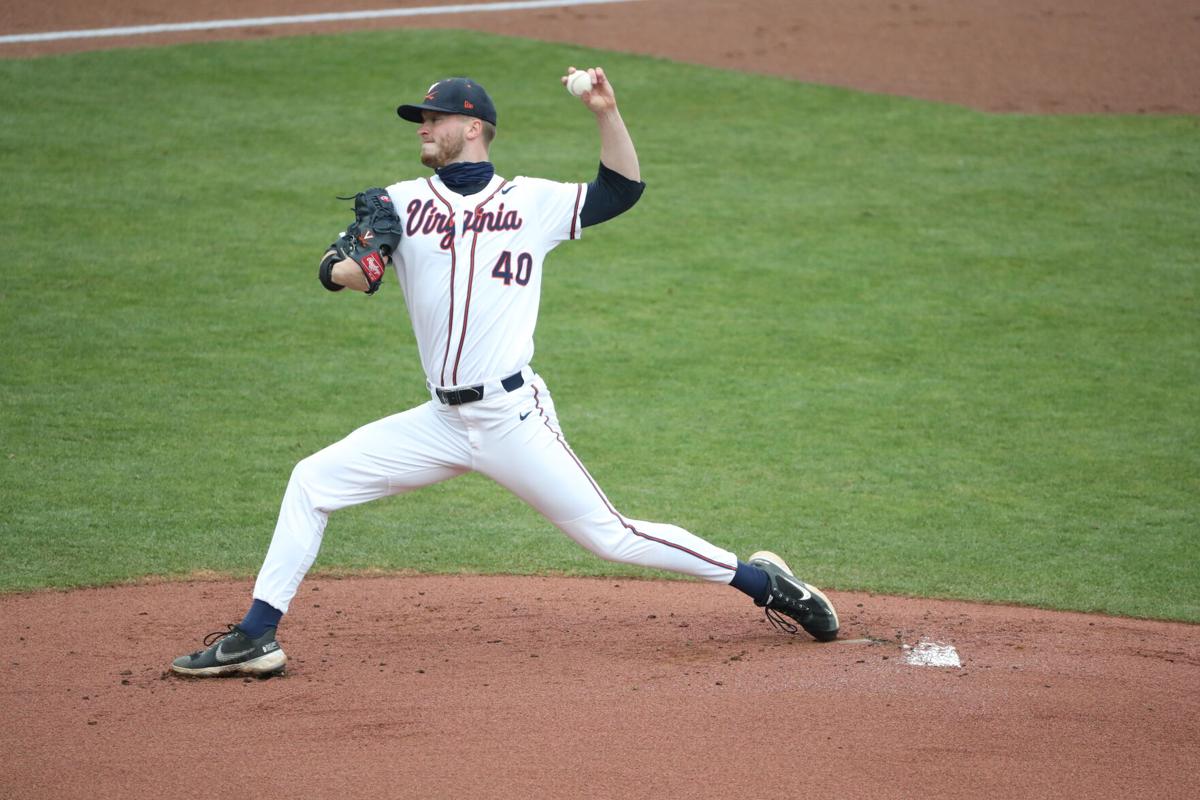 Overpowering pitching and exceptional defense led the Virginia baseball team to a dominant midweek victory Wednesday.
Five pitchers combined to toss a one-hit shutout for Virginia in its 5-0 win over Towson.
"Outstanding effort on the part of our pitching for sure, a collective effort," Virginia head coach Brian O'Connor said. "We knew that we were gonna just kind of chop the game up and get those particular pitchers that pitched tonight in the game, so it was great to see them all go out and I think pitch really, really well."
Junior Billy Price earned the start for UVa (8-8). The left-handed pitcher threw two innings, walking three but allowing no runs or hits. He earned the start in place of usual midweek starter, sophomore Nate Savino, who was unavailable.
Redshirt senior catcher Logan Michaels delivered a two-out RBI double to give Virginia an early lead Wednesday, building off his 4-for-4 showing Sunday. Michaels also played stellar defense behind the plate.
In the top of the third inning, Towson (2-13) put runners on first and third base after a walk and throwing error. Michaels snagged a high bouncing ball drifting down the first-base line on what appeared to be a bunt attempt and tagged the batter out. He quickly fired the ball over to third base. Junior third baseman Zack Gelof applied the tag on the Towson runner scrambling back to the base and ended the frame.
"You rarely ever see that," O'Connor said. "You might not see it again."
Gelof also tallied an RBI single in the bottom of the third. He scored in the three-run inning as well when senior outfielder Brendan Rivoli drove two runs home on an RBI double to right-center field.
The third baseman's impressive day wasn't done.
Gelof made a superb defensive play in the top of the fifth inning. He charged a bouncing ball knocked toward third base. He knocked it down with his glove before quickly bare-handing the ball and tossing it to first for an out.
To end the inning, senior first baseman Christian Hlinka made a diving grab by jumping to his right. Three shutout frames aided by good defense helped give fifth-year senior pitcher Paul Kosanovich the win.
Senior outfielder Brendan Rivoli made a diving snag of his own in the sixth inning. The left fielder caught a ball while leaping to his left, preventing a ball from reaching the outfield gap.
Freshman designated hitter Kyle Teel smoked an RBI double off the right field wall to increase UVa's lead to 5-0 after six innings. Junior right-hander Zach Messinger pitched scoreless innings in the sixth and seventh, striking out five.
"Obviously it's huge," Messinger said of the defense's help. "Kind of a pick-me-up. We had a lot of really good plays in some tough situations."
Freshman second baseman Jake Gelof, Zack's younger brother, made a spectacular play of his own in the eighth inning. The young infielder jumped straight up and caught a line drive to prevent what seemed destined to be a base hit.
Kyle Whitten and Stephen Schoch pitched scoreless frames in the eighth and ninth innings, respectively. In the end, it was a one-hit shutout win. After a rough weekend against Notre Dame, it was a much-needed pitching effort from UVa.
The Cavaliers hope to build on that outing over the weekend against Pitt.
"I hope there's a big carry forward," O'Connor said.