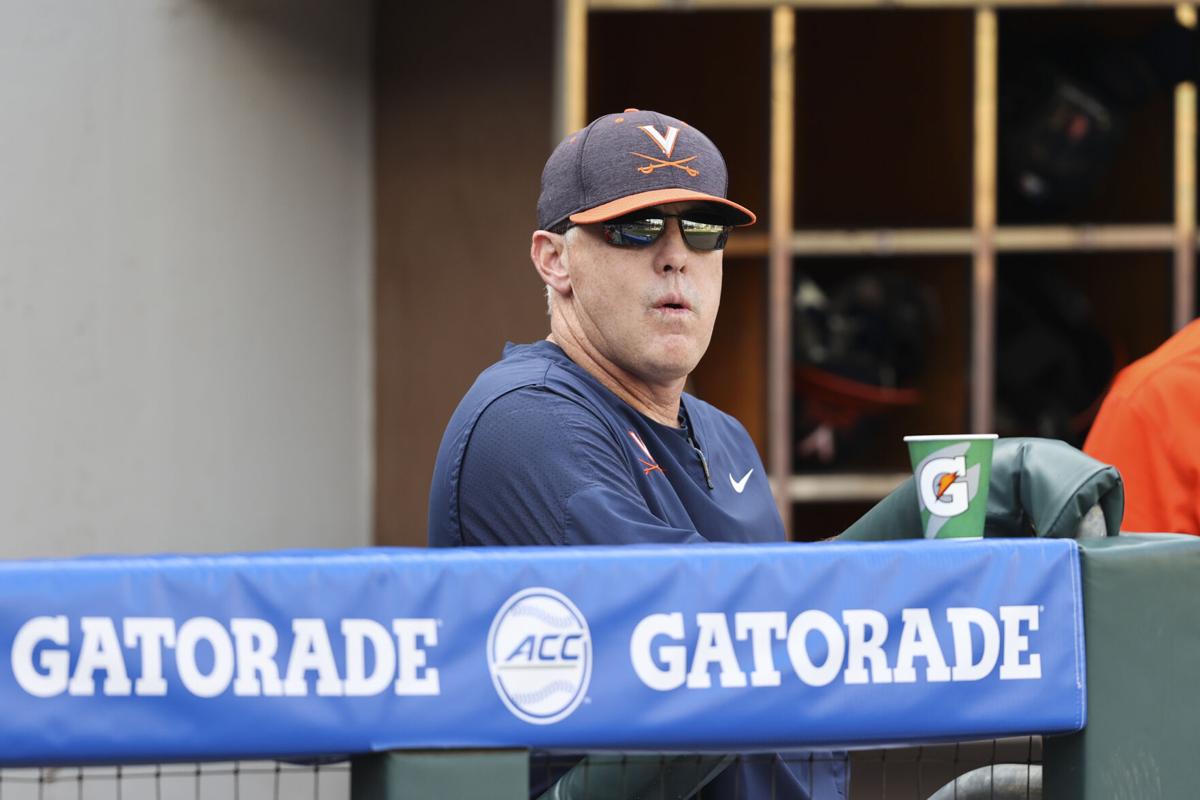 The Virginia baseball team is headed back to the NCAA Tournament.
For the first time since 2017, Brian O'Connor's program made the field. The Cavaliers will travel to South Carolina for the Columbia Regional. UVa is the third seed within the region, joining No. 11 seed Old Dominion, South Carolina and Jacksonville.
Virginia begins Regional play Friday at noon on ESPN2 against South Carolina.
Interestingly, South Carolina was one of the predetermined host sites selected by the NCAA, and it will host the Regional despite Old Dominion being the seeded team.
The four teams will compete in a double-elimination format, with one team advancing out of the Regional and into the Super Regional. The winner of the Columbia Regional will face the winner of the Fort Worth Regional hosted by No. 6 TCU.
Old Dominion and UVa were scheduled to meet this spring, but rain postponed the April 14 meeting. The Monarchs (42-14, 22-10 C-USA) won the Conference USA title to earn an automatic berth into the field. They've been good all season, picking up marquee wins against Charlotte and East Carolina, among others.
Host South Carolina is the No. 2 seed within the Regional. The Gamecocks played one of the toughest schedules in college baseball this spring, finishing the season with a 33-21 record and a 16-14 mark in SEC play. They struggled a bit down the stretch, however, going 7-8 in May.
Jacksonville is one of the more surprising teams in college baseball. The Dolphins qualify as a Cinderella story, having gone 16-32 during the regular season and 3-15 in the A-Sun. They rallied at the end of the season, beating a quality Liberty team twice during a magical conference tournament title run.
Winning the conference tournament gave the Dolphins an automatic berth into the field. Jacksonville will face ODU on Friday at 7 p.m.
UVa comes into the NCAA Tournament playing exceptional baseball and hopeful it can advance to the Super Regionals. After a 4-12 mark to begin ACC play, Virginia went 14-6 over the final 20 games of the conference season to finish with an 18-18 ACC record.
O'Connor's team earned the No. 8 seed in the ACC Tournament and won a pair of games in pool play, beating Virginia Tech and top-seeded Notre Dame. The team's run came to an end in the ACC semifinals, when UVa fell to Duke, who ultimately won the tournament title.
Duke earned an automatic berth into the field, and the Blue Devils join the Cavaliers as one of eight ACC teams in this year's tournament. No. 10 seed Notre Dame is the only seeded team from the conference.