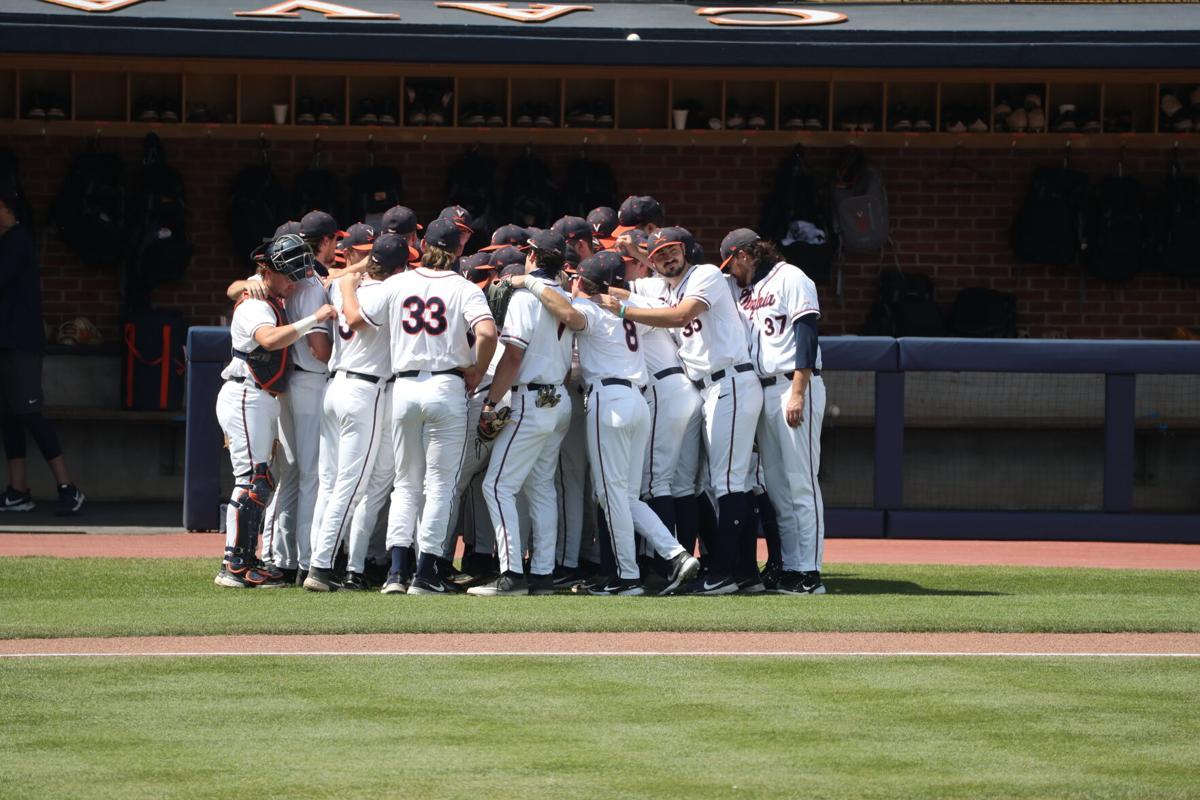 Virginia always wants to beat Virginia Tech.
Add in the fact that the Cavaliers' postseason fate could very well hinge on winning their series against the Hokies, and this weekend's action might be the most intense and important stretch of the UVa baseball season.
"First and foremost, we need to play well because of where we're at in our league play," Virginia head coach Brian O'Connor said. "That's No. 1. Two, certainly, they're right down the road and it is a rivalry series. In every sport it's something that both schools take very, very seriously. And lastly, they're having a fantastic year."
Virginia Tech, which was picked to finish sixth in the seven-team ACC Coastal Division before the season, is currently tied for second place in the division. The Hokies (22-15, 15-12 ACC) are in the mix to win the division, while the Cavaliers (20-19, 11-16 ACC) are in sixth place and three games back of fifth place after being picked to finish second in the preseason poll.
First pitch for both Friday's and Saturday's games will be 7 p.m. The Sunday series finale is set for 6 p.m. All three critically important games will air on the ACC Network.
The Hokies lean on an impressive offense that will test UVa's weekend starters. They rank third in the ACC in on-base percentage and fourth in home runs and slugging percentage. Freshman Gavin Cross leads the league with a .404 batting average. He's the only player in the conference above the .400 mark.
"They look like they're a very, very offensive ball club," O'Connor said. "It looks like they have three really nice starting pitchers. They look like they're playing with a lot of enthusiasm, a lot of confidence. We're gonna have to continue to play great baseball to have a good opportunity to win a series down there."
Fortunately for UVa, it comes into the series with some momentum. The Cavaliers have won three of their last four ACC weekend series, and they defeated Liberty 6-5 on Tuesday. Virginia erased a 5-0 deficit after five innings and completed the comeback against the Flames when freshman Kyle Teel delivered the go-ahead solo home run in the bottom of the eighth.
"We're trying to win every ballgame we can," Teel said. "It's a lot more fun doing that as well. Guys are putting in the work to do that. Whether it's pregame or during practice, the intensity is just a lot higher right now, and I think that contributes a lot to our success."
Even with the midweek result, Baseball America still lists Virginia as one of the first four teams out of the projected NCAA Tournament field as of Wednesday morning. The Cavaliers have work left to make the postseason, and Virginia Tech is clearly the biggest obstacle left on the schedule.
Virginia hosts VCU Tuesday following the weekend series with Virginia Tech. The following weekend is off for exams.
When Virginia returns to the diamond following the exam break, it has two ACC weekends left. Each series is winnable with matchups against Wake Forest and Boston College. Those two programs are an abysmal 12-35 in ACC play this season, and the teams have been swept six times in conference play.
"Having nine games left in this league is pretty significant," O'Connor said. "In a normal year, that's a third of the schedule. There's still a lot of baseball left and we just need to control what we can control and see what happens, but obviously you want to get it back to .500."
Returning to .500 in conference play would require UVa to go 7-2 in the final three weekends. Games against Wake Forest and Boston College are extremely winnable with the potential for a sweep. This weekend figures to be more of a fight, especially given the rivalry between the schools.
"This would be my first time playing Virginia Tech, and I'm really excited to see what it's like playing Virginia's rival school," Teel said.
Teel's first series against the Hokies comes at an important time. UVa's postseason fate remains uncertain, but a strong finish over the final 10 games on the schedule could surge the Cavaliers into the NCAA field.
"The crazy thing about this is you can change your fortune in a hurry on one weekend," O'Connor said. "If you have a really fantastic weekend, you can change your fortune and somebody else's in a hurry."