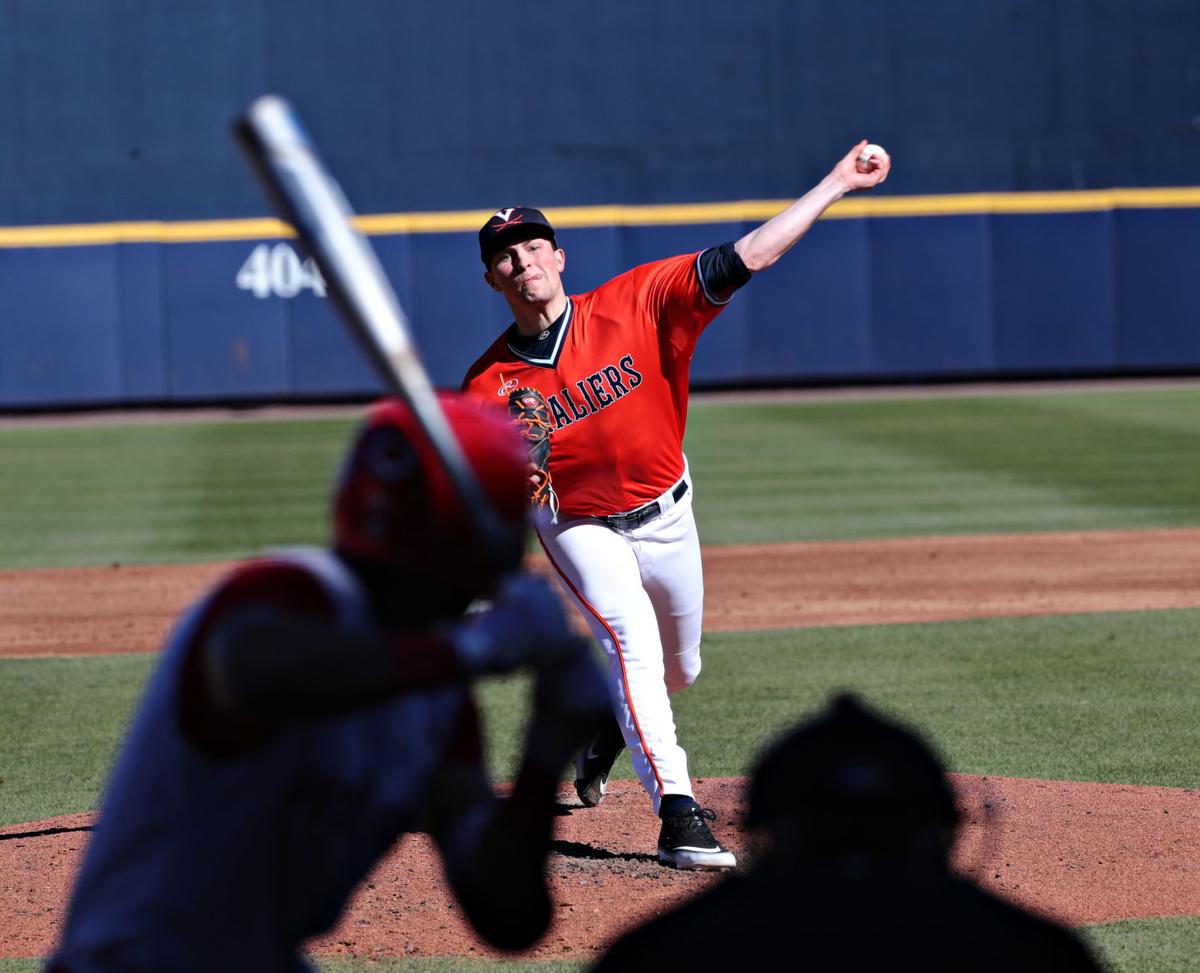 The Virginia baseball team fell short of the NCAA Tournament in both 2018 and 2019. The Cavaliers seemed destined for a return to the postseason in 2020, but a global pandemic had other plans.
Instead of finishing out a promising spring, the Cavaliers were forced to head home, finishing classes online and losing out on the season.
In the aftermath of the canceled spring season, the NCAA granted eligibility relief to spring student-athletes, and Major League Baseball shortened its 2020 draft. The result is a surplus of talent at the college level, paving the way for a 2021 college baseball season that could be one of the best in recent memory.
UVa head coach Brian O'Connor leads a team that returns star underclassmen like centerfielder Chris Newell. The Cavaliers also return left-handed reliever Andrew Abbott — who would likely be playing in the professional ranks if it wasn't for the shortened draft. Closer Stephen Schoch plans on using eligibility relief to return for a final spring.
The loaded roster makes O'Connor excited for this spring. He also knows his team will face a major challenge each weekend.
"It's going to be awesome," O'Connor said. "It's going to be high-level baseball. There's not gonna be any weekends that you just feel like you're so much deeper and better than the opponent, and it's gonna be great. It's a lot of fun to prepare for."
O'Connor recently spoke with The Daily Progress to discuss fall preparations — the Wahoos are practicing together through the first week of November — and his expectations for a spring season that may still be impacted by COVID-19.
Return to competition
A chunk of college summer leagues were canceled, which left student-athletes with limited chances to hone their skills in competitive environments. While some players — like freshman Kyle Teel and veteran pitcher Paul Kosanovich — competed in different summer leagues, not everyone had that opportunity.
Thanks to a lack of competition last summer coupled with a canceled spring season, O'Connor wanted his players competing in practices this fall. That's led to some heated scrimmages.
"The intrasquad scrimmages have been as competitive as we've ever had here," O'Connor said. "I like where our talent is at."
The Cavaliers played three times over the weekend, breaking into separate squads. The pitching matchups were impressive.
Star underclassmen Nate Savino faced Abbott on Friday in a battle of left-handed pitchers, and last year's ace Griff McGarry went up against MLB prospect Mike Vasil on Saturday.
All four pitchers finished last season with an ERA of 3.50 or lower and are considered MLB prospects.
Building depth
UVa's team features more than a handful of qualified pitchers with experience. From Abbott to Schoch in the bullpen to McGarry to Savino to Vasil as starters, O'Connor likes his pitching staff.
He also likes second-year pitching coach Drew Dickinson. The coach didn't finish his first full season last spring, but he's developing a strong relationship with the pitchers, and they're buying into his style of coaching.
"There are a lot of options, and I love all the options that we have," O'Connor said. "I think the depth of the staff is very, very good. I feel like Drew Dickinson, our pitching coach, is just really connecting with our guys, really doing a fabulous job in the development part of it and getting our guys to compete."
O'Connor pointed to his team's depth on numerous occasions. He believes depth might be the most important factor in finding success in the spring.
He's seen college football teams play games this fall with players unavailable for competition due to COVID-19. Even MLB and NFL teams adjusted to positive COVID-19 tests within their squads.
While there's hope of a vaccine becoming available soon and treatments continuing to improve, the virus may still be a major factor when it comes to spring competition.
"I think depth is gonna be very, very important in the spring," O'Connor said. "It's going to be important because of COVID. All of a sudden, if you have a handful of players out for two or three weeks, that depth is hopefully what's going to keep you in the mix. If you don't have that depth and all of a sudden you lose two or three players for contact tracing or whatever it is, you could be in trouble."
Fortunately for the Wahoos, they hold plenty of depth at numerous positions.
At the plate, the Cavaliers return players like Max Cotier, Zack Gelof, Nick Kent and Newell, among others. There's tremendous talent and depth at just about every position.
A bright spot this fall has been Alex Tappen. He started 54 games in 2018 before playing in 46 games in 2019. He struggled with injuries last spring, only starting five games. He could be in for an increased role from last spring in 2021.
"I feel like he's really having a nice fall," O'Connor said. "He's been very, very consistent. Would be a nice little punch for our lineup and he's got some versatility, can play right field, play first base."
Add Tappen to the list of players who add depth to UVa's arsenal.
Spring schedule
Virginia went 14-4 a season ago, only playing in 18 games. Whatever happens in the spring, O'Connor wants to see close to a full 56-game schedule.
"I think it's important that we keep our number of games as high as we possibly can because these guys only got a chance to play a third of their season at best last year," O'Connor said.
Other sports, including many in the fall, went to conference-only schedules due to COVID-19 testing protocols. It's unclear what the spring sports will do, but O'Connor hopes his team plays a full schedule if possible.
O'Connor also wants to see protocols implemented to help determine the point of when a cancellation or postponement needs to occur. For example, Power 5 football leagues crafted player minimums, meaning if a team is without a certain number of offensive linemen or quarterbacks, the game isn't held.
"You have to have a certain amount of catchers, a certain amount of pitchers, certain amount of infielders to be able to play the series," O'Connor said. "I think that's going to be important for us to adopt something like that because if you happen to have three of your catchers down, you don't want your second baseman catching that's never caught before. It makes a mockery of the game."
Enjoying the fall
A productive fall practice period is coming to a close in early November for the Cavaliers, but they're making the most of the time together.
Whether it's the intrasquad scrimmages or individual practice drills, O'Connor loves being back on the field working toward a season.
Health protocols remain in place, but the Cavaliers still play the game they love.
"It's been a fall unlike we've ever had before," O'Connor said. "That said, it's still baseball. COVID hasn't affected the game. When the ball's hit and we collect an out do we throw the ball out? Yeah, we do, but when the ball's put in play and we say, 'Hey, play ball,' it's the same game."
Be the first to know
Get local news delivered to your inbox!