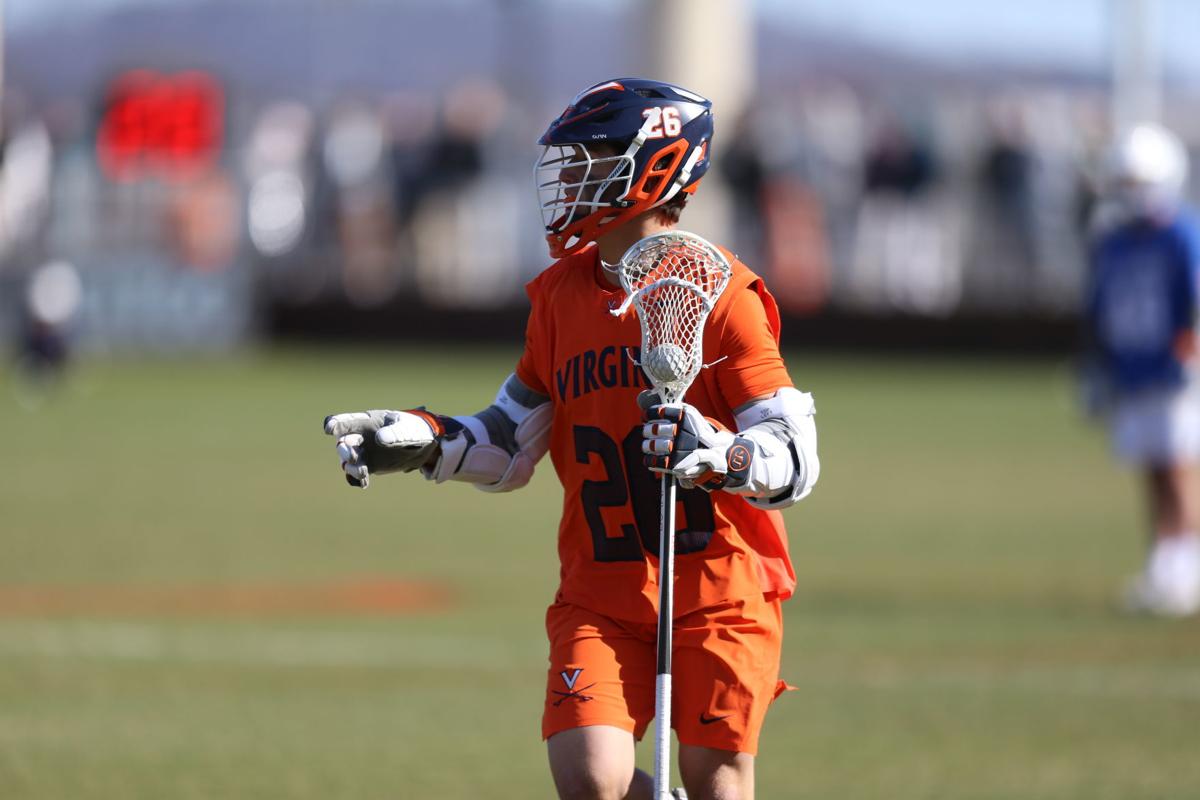 Jackson Appelt, a rising senior for UVa men's lacrosse, was named the 2020 Division I men's lacrosse recipient of the Yeardley Reynolds Love Unsung Hero Award, the One Love Foundation announced Thursday.
The honor is given to an athlete who demonstrates dedication, integrity, humility, hard work, community service, leadership, kindness and sportsmanship.
"We are so proud to honor these incredible student-athletes who represent the very best in college athletics," Sharon Robinson, One Love Chair and Yeardley Love's cousin, said, in a release. "These individuals are wonderful teammates who bring out the best in their teams and communities, and they embody the positive spirit that Yeardley possessed."
Yeardley Love is a former UVa women's lacrosse player who was killed days before her graduation in 2010. The One Love Foundation was created to keep Love's memory alive while also helping to educate people about healthy relationships. The Unsung Hero Award honors men's and women's lacrosse players who demonstrate some of the same characteristics Yeardley showed during her time at UVa.
Six players across Division I, II and III men's and women's lacrosse took home honors. JMU's Haley Warden was named the 2020 award winner for Division I women's lacrosse.
For UVa's Appelt, his work off the field stood out to the committee. Appelt helped start a "Campfire Series" within UVa's Student-Athlete mentor program. The program is the primary substance abuse program within the school's athletic department, and the weekly series allows student-athletes to discuss issues openly in a safe environment.
He's considered a leader within the UVa men's lacrosse program, which won the 2019 national championship, and he will live on the lawn as a senior, assuming in-person instruction resumes in the fall.
Be the first to know
Get local news delivered to your inbox!