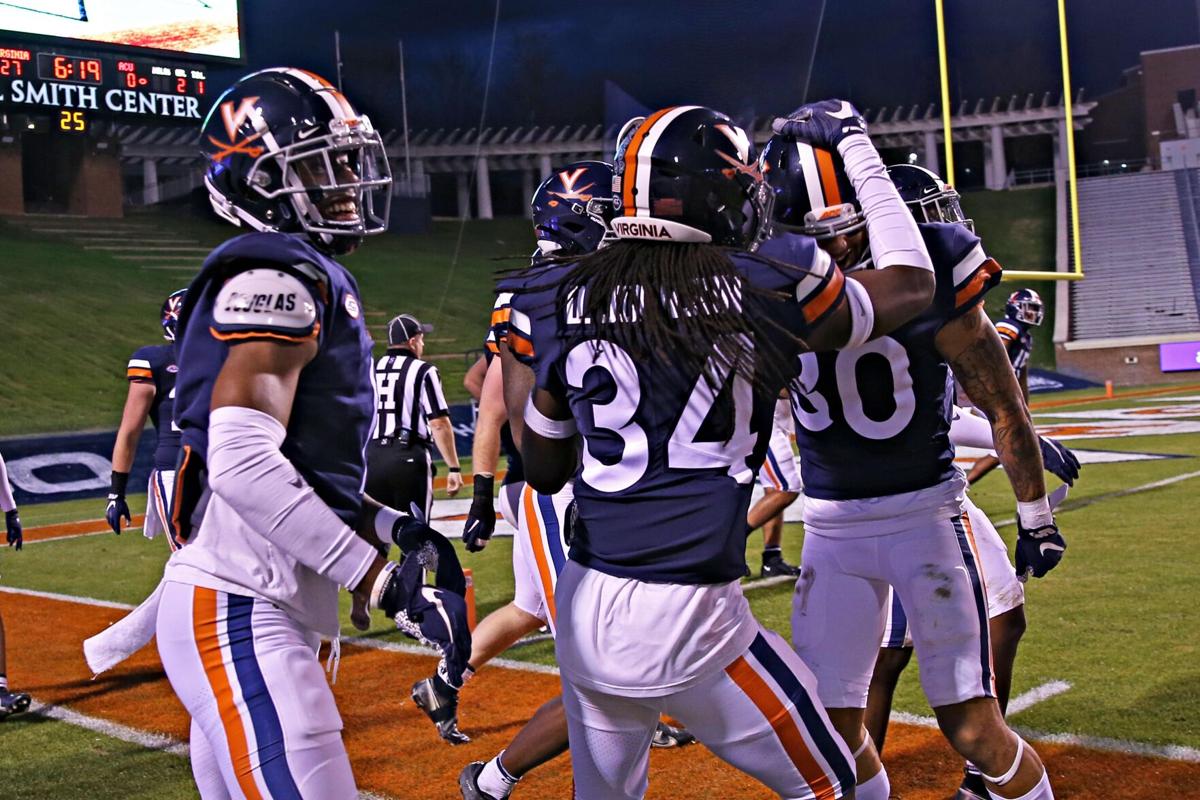 In a typical season, the Virginia football team schedules a nonconference team or two well below the Cavaliers' ability. The scheduling decisions come for a variety of reasons.
Scheduling an FCS team brings with it a payday for the lower-level squad, which typically receives hundreds of thousands of dollars to visit the Wahoos. It also gives UVa a chance to play underclassmen early in the season, allowing numerous players to make their collegiate debuts and earn reps on the field after grueling practices.
Last year, UVa beat William & Mary 52-17 in the second game of the year. Virginia beat Richmond 42-13 to open the season the year prior. The games gave the FCS teams important financial boosts, while offering UVa a chance to win a home game in blowout fashion.
Not every FCS matchup results in a blowout — the Cavaliers lost to Richmond in 2016 — but winning Power 5 programs usually overwhelm average FCS squads.
This fall, however, Virginia's lone nonconference game didn't come until Nov. 21.
After weeks of following health protocols and battling through practices and seven games, UVa (4-4, 3-4 ACC) demolished Abilene Christian 55-15 as plenty of new faces took the field.
"They've really done everything I've asked them, and we've asked them, to do as a coaching staff," head coach Bronco Mendenhall said. "It was just really gratifying to see smiles from so many players that hadn't had a chance to play this year in a real game after they've been just practicing, laboring and working and trying to help their teammates and this program move forward."
Eight players made their UVa debut Saturday, including linebacker D'Sean Perry.
Perry broke the rock after the game thanks to a thrilling play to end the blowout. Abilene Christian's quarterback faced pressure, took a hit and his pass floated to Perry. The linebacker bobbled the ball a bit before securing it, hurdling over a defender and racing 84 yards for a touchdown.
The first game of the redshirt freshman's career ended with a touchdown.
Former high school teammate Mandy Alonso was thrilled as he watched Perry make the play.
"It was awesome, especially like me playing with him in high school, that was special," Alonso said. "Seeing him break the rock, that was amazing."
Linebacker Noah Taylor, who returned an interception 85 yards for a touchdown a week ago, made sure to jokingly keep the younger linebacker in his place. Taylor's interception is the longest interception return by a linebacker in Virginia program history.
"He was like, 'Yeah, it's a good play, but you're one yard off,'" Perry said. "He was proud of me, but he let me know he still had the record."
Perry was among the UVa players to take the field Saturday during a challenging season. Some of the players who earned time toward the end of the game don't typically take the field during ACC games.
Despite not taking the field, those players still work every day in practice to prepare. They also follow the strict health protocols needed to avoid contracting COVID-19.
Saturday offered those players a chance to enjoy this challenging fall season.
"Honestly, it felt surreal," Perry said. "When I caught the ball, it didn't feel real to me honestly, but tucked the ball in … it was a surreal moment that I've been preparing for a long time."
For Mendenhall, his top takeaway from the game was seeing underclassmen shine. The Cavaliers' games this fall resulted in competitive ACC showings, not giving Mendenhall a chance to play underclassmen with games out of reach.
"To be able to get so many of those guys in the game was the best part of the game for me — seeing so many smiles and smiles from so many different players that that I hadn't seen out there playing and then I think just seeing their teammates that are starters or even the backups getting so much time, how they were cheering for the other guys, so that was really gratifying," Mendenhall said.
Be the first to know
Get local news delivered to your inbox!