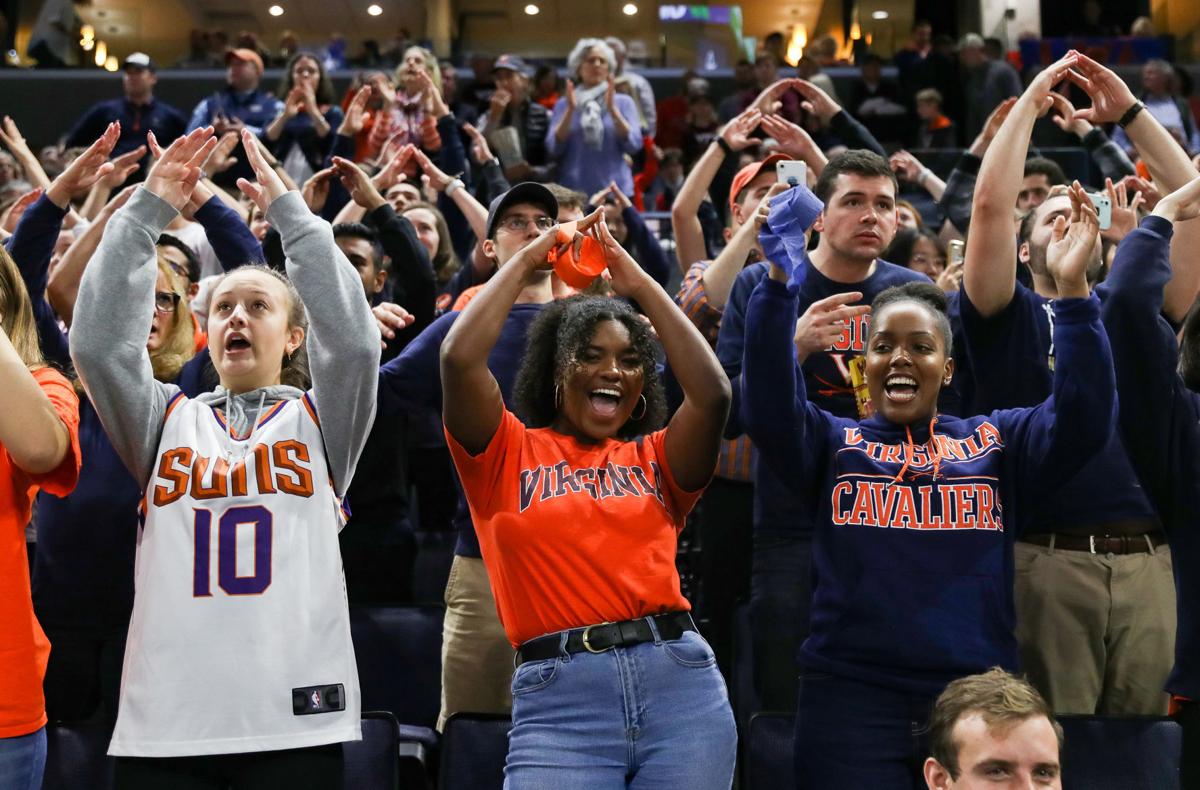 A busy week in the Virginia sports world continued Tuesday with the release of basketball news.
Tony Bennett's team learned its full 2020-21 schedule, while Tina Thompson and the women's team may have received an added piece of motivation entering this season when they saw their projected ACC finish.
Additionally, the Virginia athletic department reiterated the current attendance guidelines for large gatherings. Barring changes in the commonwealth of Virginia's health guidelines, Virginia basketball games will likely feature a similar number of fans to the Cavaliers' football games.
On the gridiron, Virginia starting quarterback Brennan Armstrong spoke with the media ahead of the Cavaliers' Saturday showdown with Louisville. He's recovering from a knee injury suffered against North Carolina, but feels healthy enough to take the field.
Hoops attendance capped
The UVa men's basketball team's schedule release on Tuesday also included a brief note about capacity guidelines at basketball home games. Current guidelines in the commonwealth of Virginia limit capacity to a maximum of 1,000 people.
That guideline also applies to football games, which is why attendance at Scott Stadium has been limited to 1,000 fans at games this fall.
While family members of coaches and players have been allowed to attend football games this fall, it's unclear who will be allowed to watch UVa home basketball games in person this season.
"Men's basketball season ticket holders and UVa students will receive communication directly from the UVa Athletics Ticket Office about attendance plans for the 2020-21 season," the release said.
Capacity guidelines for all UVa sporting events are subject to change. Attendance rules and limitations could change during the season, depending on how the spread of COVID-19 goes in future weeks and months. Any changes will stem from decisions made by state and local health officials.
Low expectations
The Virginia women's basketball team was picked to finish last in the 15-team ACC by the league's head coaches on Tuesday. The Blue Ribbon Panel pegged the Cavaliers to finish 14th.
No UVa players made the newcomer watch list or the preseason All-ACC team.
Jocelyn Willoughby, the team's top player a season ago, graduated and currently plays in the WNBA. With Willoughby gone, the Cavaliers lack experience. Virginia's roster features 10 underclassmen when counting redshirt sophomore Amandine Toi as an underclassmen despite her entering her third season within the program.
Unfortunately for the Cavaliers, talented underclassmen Shemera Williams and Kylie Kornegay-Lucas opted to transfer after making contributions as freshmen a season ago. Their absence leaves head coach Tina Thompson looking at other newcomers to make a major impact this season.
Enter the year expectations are low for the Cavaliers, but there's potential to develop a young roster into an ACC contender in the next few seasons.
Armstrong expects to play Saturday
After leaving the North Carolina game with a knee injury, UVa starting quarterback Brennan Armstrong expects to play Saturday against Louisville. He is receiving treatment on his injured knee, but says he's fine to go for Saturday.
"I'm feeling good," Armstrong said. "I've just been rehabbing my knee. Lot of good positive things came back. Nothing's too much wrong with my knee. Just wearing a brace now and we're still rolling, preparing for Louisville and getting ready to go."
It's unclear if the Wahoos may opt to run Armstrong less, given his banged-up knee. He also suffered a concussion earlier this fall. Armstrong led the Cavaliers with 20 rushing attempts in the victory over North Carolina. No other Virginia player recorded more than 10 rushing attempts.
Be the first to know
Get local news delivered to your inbox!