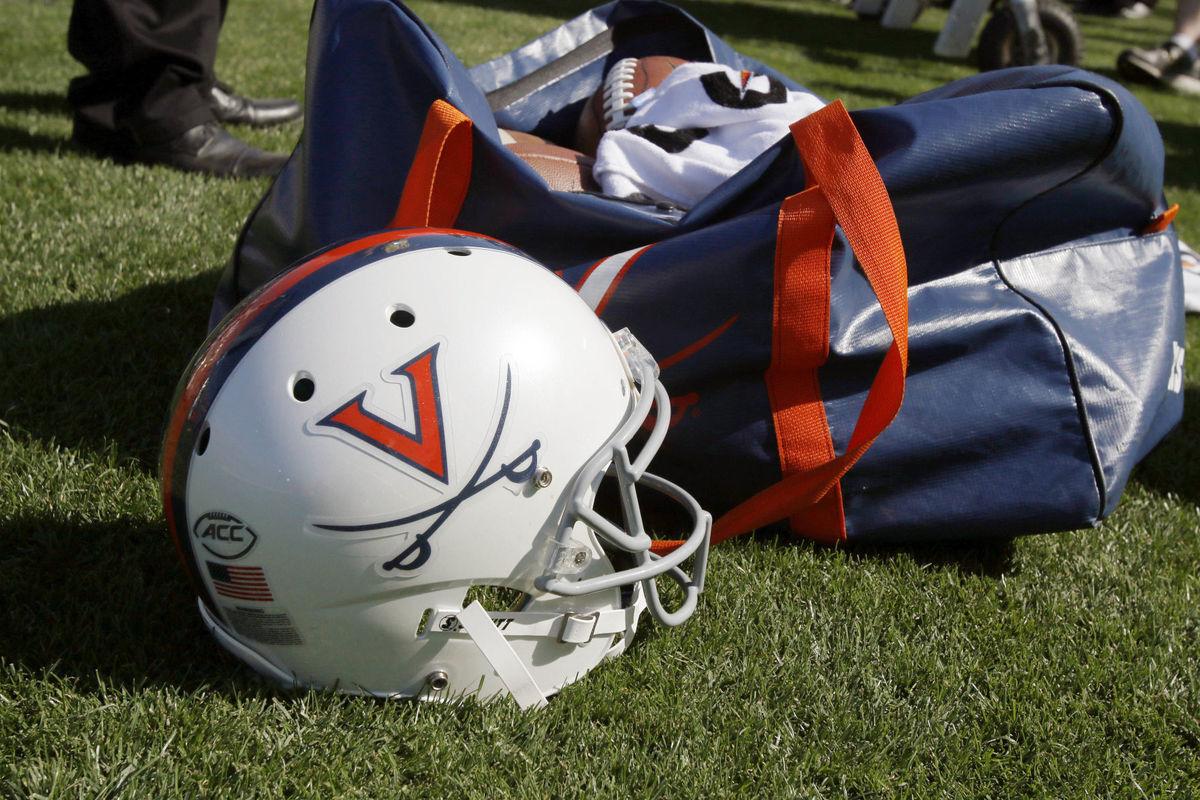 The Virginia football team continued its recent run of commitments on Thursday with the pledge of Georgia lineman Hugh Laughlin.
Laughlin, who plays for Athens Academy in Athens, Georgia, announced his commitment to the Cavaliers in a Twitter post.
"Thank you Coach [Clint] Sintim and Coach [Bronco] Mendenhall for giving me the opportunity to be a Cavalier," Laughlin wrote.
The 6-foot-6, 285-pound Laughlin is listed as an offensive lineman by recruiting web sites but is expected to play on the defensive line for the Cavaliers.
He is rated as a 3-star prospect by both 247 sports and Rivals and chose Virginia over offers from numerous Power 5 programs, including Florida State, Arizona State, Tennessee, Louisville, Boston College, Georgia Tech and Ole Miss, according to 247 sports.
Laughlin becomes the 12th member of Virginia's 2021 recruiting class and the second from the state of Georgia, joining running back Amaad Foston, who is from Milledgeville, Georgia.
Hoops matchup set
On Thursday, the Virginia men's basketball team officially announced that it will face Villanova at Madison Square Garden this upcoming season. The announcement came a day after college basketball reporter Jon Rothstein reported that the neutral-site matchup between the Cavaliers and Wildcats would be happening.
The game will take place on Saturday, Dec. 19 at noon and be televised nationally by Fox.
"We have great respect for Coach Jay Wright and his program, and look forward to playing the Wildcats in a terrific environment," Virginia coach Tony Bennett said in a release announcing the matchup.
Virginia and Villanova have combined to win three of the past four national championships and both teams are expected to be top 10 teams next season.
"We are thrilled that two of the top college basketball programs in America are squaring off at Madison Square Garden this winter," said Joel Fisher, executive vice president, MSG Marquee Events/Operations. "Villanova and Virginia have won three of the last four NCAA Men's Basketball Championships, so this will be a treat for New York area fans and a highlight of The Garden's college basketball schedule next season."
New ticket program
The Virginia athletics department unveiled its "Fans First" ticket program for the 2020-21 athletic year on Thursday.
Among the program highlights are built-in tickets protections in case games are canceled due to the COVID-19 pandemic. If an event is canceled, fans who purchased tickets from the Virginia Athletics Ticket Office can get a refund or credit toward a future tickets and parking. Fans also will have the option to donate the ticket refund to the school's operational budget or athletics facilities master plan.
UVa also announced custom payment plans for football season ticket purchases and extended the priority ordering deadline for football season tickets and parking until Friday, June 5. The school is moving to digital printing and delivery for its athletic tickets next season as well.
Be the first to know
Get local news delivered to your inbox!