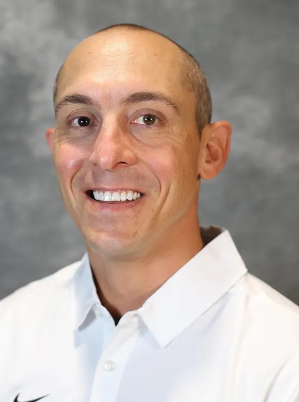 Virginia swimming coach Todd DeSorbo has been named an assistant coach for the 2021 Tokyo Olympic Games, USA Swimming announced on Monday.
DeSorbo, who was named CSCAA Women's Coach of the Year after guiding the Virginia women's team to its first NCAA Championship in March, will be coaching some familiar faces.
At this year's U.S. Olympic Trials, he saw UVa swimmers Paige Madden, Alex Walsh and Kate Douglass each qualify for the Olympic team. All three won individual national titles during the 2020-21 season. DeSorbo also has experience coaching swimmers Ryan Held, Soeren Dahl and Simonas Bilis to Olympic berths in 2016.
DeSorbo joins Peter Andrew (MA Swim Academy), Jack Bauerle (University of Georgia), Bob Bowman (Sun Devil Swimming), Ray Looze (Indiana University), Terri McKeever (University of California–Berkeley), Anthony Nesty (University of Florida) and Gregg Troy (Gator Swim Club) as assistant coaches.
The U.S. Olympic Swim Team opens training camp June 27 in Hawaii. The Olympic Games pool competition will take place July 24-August 1 at the Tokyo Aquatics Centre, followed by the Aug. 4-5 open water events at the Odaiba Marine Park.
Navarro named ITA Rookie of the Year
Virginia women's tennis player Emma Navarro has been named the ITA National Rookie of the Year.
Navarro, who was named the ITA Atlantic Region Rookie of the Year last week, was one of 12 women's players to receive the award on a regional level and make up the pool eligible for the national award.
Navarro, the 2021 NCAA singles champion, was an All-American in both singles and doubles, amassing a 25-1 record in former. Navarro and her partner Rosie Johanson were the first doubles team in program history to advance to the semifinals of the NCAA Doubles Championship.
The All-ACC first team honoree was a finalist for the Honda Sports Award for tennis and was the third player in program history to reach a No. 1 ITA singles ranking.
Navarro went 10-1 against ranked opponents this year and was 12-1 in the ACC at the No. 1 slot in a conference that holds the top-three spots in the ITA singles rankings. She had regular-season notable wins this season against No. 3 Alexa Graham, No. 5 Anna Rogers, and No. 8 Giulia Pairone with three additional top-20 victories against Kenya Jones (13), Kelly Chen (17), and Carolyn Campana (15).
Navarro is the third Cavalier to be named the National Rookie of the Year, joining her teammate Natasha Subhash, who won it last year, and Julia Elbaba in 2013.