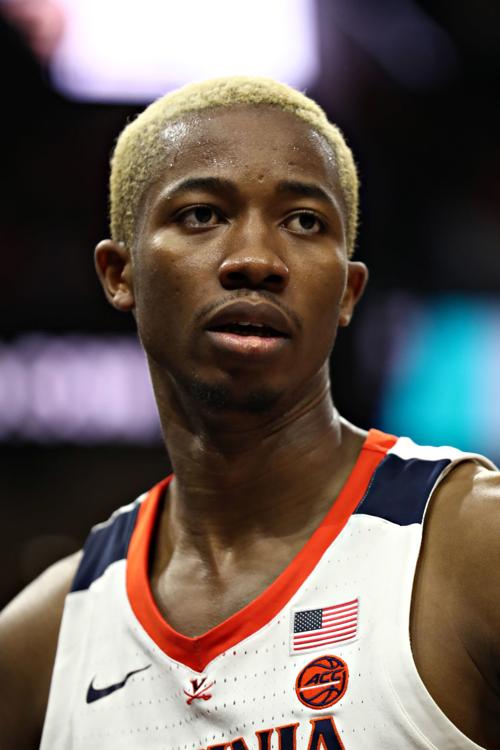 Virginia men's basketball fans adore Mamadi Diakite.
Whether it's his on-court growth while at Virginia or his game-tying basket against Purdue, fans love the recent UVa graduate.
When the NBA Draft began, some fans hoped Diakite would be selected in the second round. Instead, the Charlottesville favorite didn't hear his name called on draft night.
Fortunately for Diakite, he learned of his professional destination shortly after the draft's conclusion.
The former UVa men's basketball star agreed to a two-way contract with the Milwaukee Bucks, according to multiple reports, including one from Yahoo Sports. A two-way deal means Diakite will spend time at the G-League level, while there are also opportunities for him to earn minutes on the NBA roster.
Despite playing multiple seasons at Virginia, Diakite is still a raw prospect with ample room for improvement. He showed growth last season when thrust into a larger role with the Cavaliers.
Diakite started all 30 games for the Wahoos last season, averaging 13.7 points and 6.8 rebounds per game, both career highs.
He also blocked 1.3 shots per game, showcasing impressive athleticism and versatility on the defensive end of the floor. Perhaps most importantly, Diakite developed a jump shot. He made 35.7% of his 3-point attempts last season and continued growth in his shooting is critical if he wants to stick around at the NBA level.
At 6-foot-9, Diakite possesses elite length and can play the power forward position. His defense makes him a candidate to develop into an NBA player and shooting improvement will only help his long-term prospects.
He joins an organization hoping to contend for an NBA title this season, as the Bucks finished last year with the best record in the Eastern Conference.
John Paul Jones dies
John Paul "Jack" Jones, the man who UVa's basketball's arena is named after, passed away at the age of 100 on Saturday. UVa shared the news in a Sunday morning press release.
A 1948 graduate from UVa's law school, Jones was a huge Virginia sports fan. His son, Paul Tudor Jones, donated $35 million as the lead gift in the creation of John Paul Jones Arena. The donation was given in his father's name, and led to the arena being named after John Paul Jones.
"He was beloved by many and he loved the Hoos," Virginia athletic director Carla Williams said. "I'll never forget the joy I saw in him for UVa and our men's basketball program at the Final Four."
UVa associate athletic director for development Barry Parkhill offered similar sentiments about the Virginia fanatic.
"Jack had an extraordinary love for the university — and UVa basketball," Parkhill said. "He always had that special twinkle in his eyes. He was a great American."