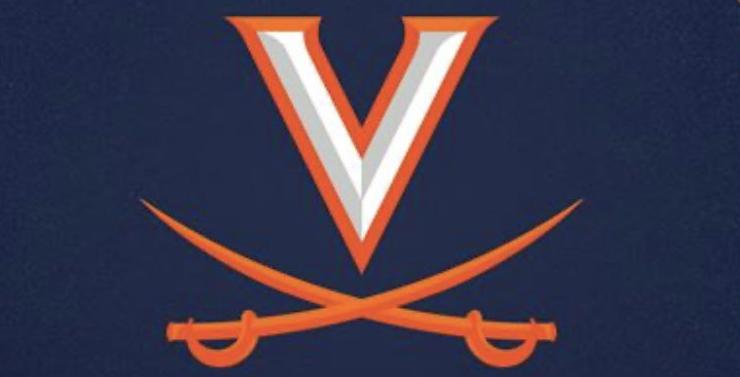 On Monday, the University of Virginia athletics department announced 12 additional positive COVID-19 results in its tests from the Sept. 28-Oct. 4. During that week, the athletic department administered 1,012 tests to student-athletes and staff members.
On Saturday, the football team announced that one of its coaches would miss the game against Clemson following a positive test. Seven football student-athletes were deemed unavailable for competition as well, although it was not said if all seven tested positive or if it was a combination of positive tests and contact tracing.
In other sports, the UVa volleyball team postponed a Saturday match due to a lack of available players stemming from both COVID-19 issues and injuries. Men's soccer also had a Saturday match with Virginia Tech postponed, although no official reason for the postponement was shared.
The athletic department also revealed a minor oversight in a previous reported round of testing results. The shared results from Sept. 21-27 did not include 149 tests given to the football program from a third-party vendor. Those came the day before its game with Duke. All 149 of those tests came back negative.
Since UVa student-athletes and staff returned to Grounds on July 5, a total of 6,004 tests have been given. Of those 6,004 tests, 76 were positives. That's a percent positivity rate of 1.3%.
Anyone who tests positive must self-isolate for at least 10 days. Close contacts of those who test positive for COVID-19 must quarantine for two weeks.
Head football coach Bronco Mendenhall shared Monday that he's hoping to implement additional measures and protocols to help prevent possible COVID-19 spread within the program. Prior to positive test results last week, UVa football hadn't reported a positive test since July 24.
The two-month streak ended last week.
"We've just gone from cheering after every test since early July and then when I found out — and it was late in the week — and I announced to the team that we had a number of tests, there was like silence," Mendenhall said. "It sounded funny, saying it, and the team looked like, 'Wait, did he just say that we had some positives?' And then no one knew quite what to do."
The positive results came from Wednesday tests, and the results weren't known by Mendenhall until late Thursday night.
"I was sweating it," Mendenhall said. "I didn't have my results back until like 10 at night that Thursday. We tested Wednesday morning, so I was thinking, 'OK, who's gonna be the head coach?' It was agonizing because it had taken so long, and that was abnormal."
Mendenhall added that chairs started to move farther away from teammates during the team meeting when he revealed the positive results, and people started tightening masks. He says the news brought heightened awareness to the team's protocols.
He's looking closer at the spacing between lockers, saying that could help avoid losing players in the future via contact tracing protocols. Additional protocols already in place include the use of multiple buses or vans to transport the team to the stadium on game day. There are also limitations on where players can go in the team facility. Players don't have access to the second floor of the McCue Center, where coaching offices are located.
Even with strict protocols, the UVa football program saw the virus impact its program during the season. Mendenhall added that he's unsure of the cause of positive tests.
Regardless of where the results stemmed from, UVa joined a growing list of ACC football programs to be impacted by the virus this fall.
"It wasn't like some big shock," senior cornerback De'Vante Cross said. "It's a virus. There's like 125 people on the team. At some point, somewhere along the line someone was gonna get it. I think we handled it very well. We handled it as well as you can. We just moved on from it and continue to work on our game plan."
Be the first to know
Get local news delivered to your inbox!