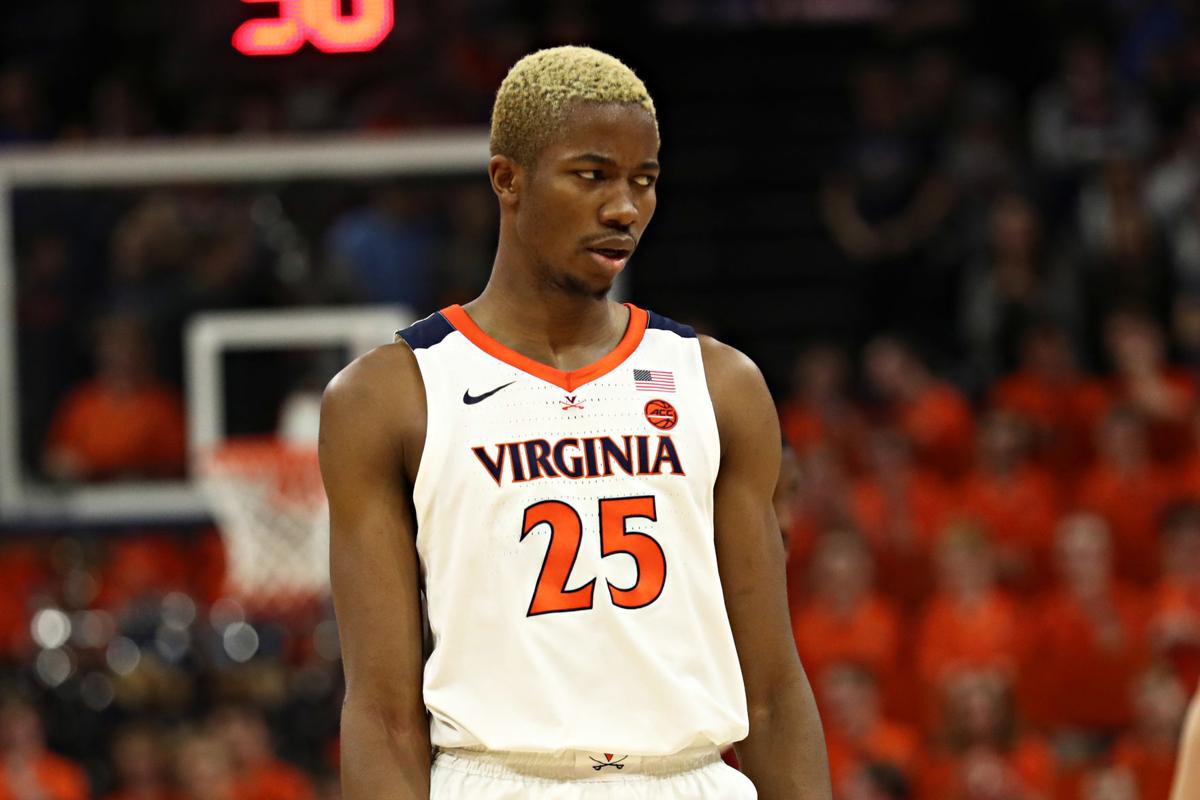 It's been a month and a half since collegiate sports ceased athletic activity due to COVID-19, and University of Virginia sports teams haven't taken the court or field since March 11.
Fans lost out on Stephen Schoch strikeouts, Mamadi Diakite dunks and Matt Moore goals. The UVa women's lacrosse team lost a chance to contend for a Final Four, and the Virginia softball team's inaugural season in Palmer Park came to an abrupt and unsatisfactory end.
Athletes, coaches and fans are left to watch reruns of old games or highlights as they follow the stay-at-home orders in place across much of the country. Instead of enjoying the warmer weather and attending sporting events in large groups — perhaps grabbing an alcoholic beverage at Disharoon Park — collegiate sports are on hold.
Temporarily losing sports costs universities a massive revenue stream. It hurts fans, who lose a chance to watch their favorite players. It also hurts players who poured every ounce of themselves into preparing for their seasons.
While there's plenty lost, the decision to halt sports brings with it public health benefits. Over the past six weeks, UVa players and coaches have seen that perspective clearly.
"In the end, it's a baseball game," UVa baseball coach Brian O'Connor said days after the season ended. "In the end, it's a sport. You need to take care of everybody first, and we'll see what the future holds for us."
Virginia football coach Bronco Mendenhall acted swiftly as news came out about the severity of the spread of COVID-19. While the ACC men's basketball tournament was playing games on March 11 with fans in the stands, Mendenhall announced a temporary suspension of spring football activity.
The report of Mendenhall's decision came from Richmond Times-Dispatch reporter Mike Barber over an hour before the NBA suspended its season. Mendenhall acted quickly as he learned about the potential impact of the virus.
"This had the potential to be basically something that could affect the human family," Mendenhall said in mid-March. "It wasn't difficult for me to frame it in that regard, and so football became an afterthought at that point. Student-athlete and just basically human-being welfare became paramount."
Mendenhall's decision was soon followed by the ACC Tournament's cancellation and the NCAA's announcements that all winter and spring championships were canceled.
Those decisions came within a day of the news of Mendenhall's suspension of spring football activity.
When sports do return at some point, the athletes expect a different level of enthusiasm and energy at practices. They've seen that they can lose their seasons in a matter of hours, and many have gained a newfound appreciation for their sports.
"Even as crazy as it sounds, I would condition right now just to be with my guys because I miss them all so much," Schoch said.
Kate Covington and the Virginia softball team picked up their first wins at Palmer Park two days before spring sports championships were canceled. The Cavaliers played just six of their 23 scheduled home games this season.
Covington expects a newfound energy from her teammates and competitors across the college softball landscape when the sport returns.
"I think college softball as a whole next year is going to be a cool thing to watch," Covington said. "I think there's going to be a lot of people with a lot of energy toward the game and just excitement to get out there."
Losing sports takes away an escape from the stresses of everyday life. During a stressful time globally as the world battles a novel coronavirus, an escape would be nice.
The decision to halt organized sports wasn't about losing an escape, however, it was meant to save lives.
According to a statistical model designed in part by researchers at the UVa Biocomplexity Institute, current social distancing efforts are working in the commonwealth. These measures are designed to keep hospitals from becoming overwhelmed with an influx of patients.
Social distancing measures are a sacrifice, and the sacrifice includes the postponement of collegiate athletics. The goal of those measures was and is to save lives. UVa athletes and coaches understood the value of losing their seasons.
"The fact that we stopped, I understand that it might hurt us a little bit," Diakite said, "but it's something that we had to do in order to save a lot of people in the world."
Be the first to know
Get local news delivered to your inbox!