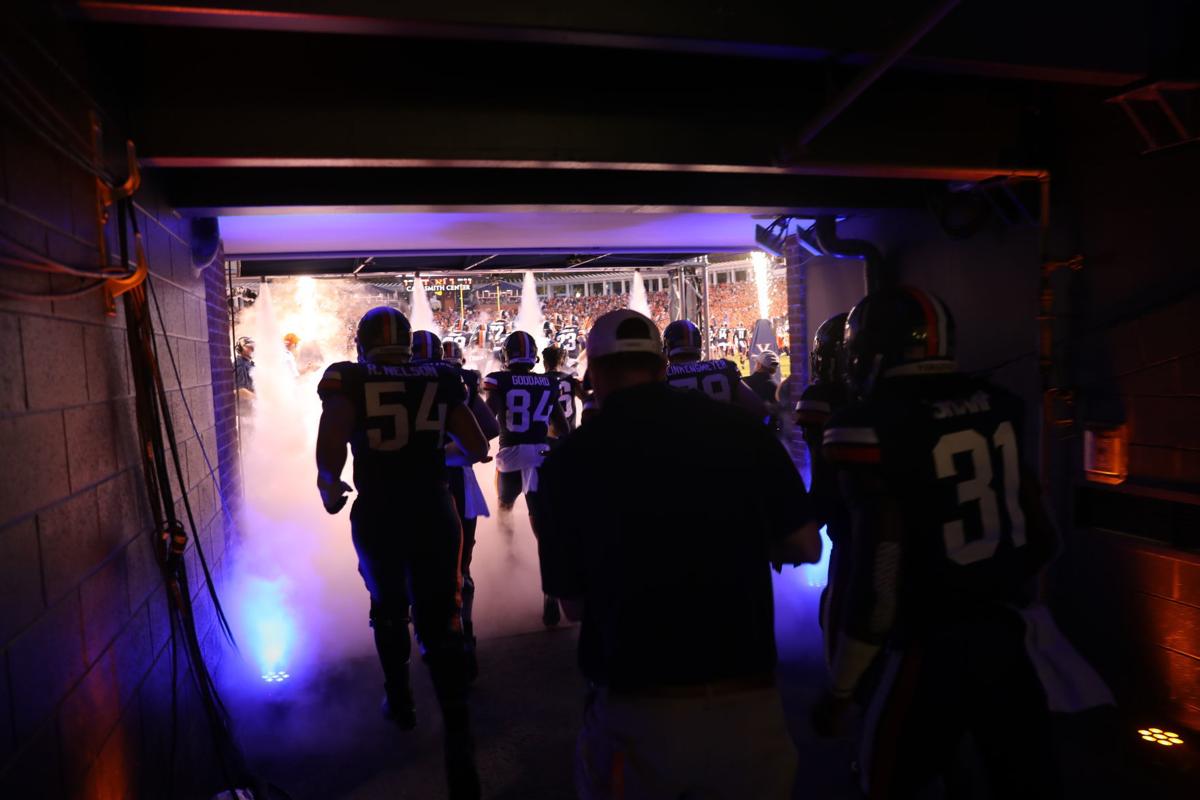 The Virginia football program reported its initial COVID-19 testing results Friday. Two of the 110 student-athletes who were tested upon their arrival on grounds received positive COVID-19 test results.
Neither player required hospitalization, although it was not specified if either athlete showed symptoms.
The result makes for a 1.8% positivity rate among the athletes tested. All positive tests were reported to the Thomas Jefferson Health District of the Virginia Department of Health.
"[Head coach] Bronco [Mendenhall] and I talk almost every day, and both of us felt like it was really important to be transparent," Virginia's director of athletics, Carla Williams, said of publicly releasing test results in an interview on Virginiasports.com. "We just think it's in the best interest of public health to have information. We just want the best possible opportunity to compete, and if we're going to give it a try, we want to be able to give it our best effort. Having information is better than not having information."
The two players who tested positive for the virus must self-isolate for at least 10 days. If symptoms persist after those 10 days, the players must remain isolated until symptoms are gone and they go three days fever free. From there, a medical evaluation is required to clear them for sports activities.
Cardiac screenings will take place for those players after they are cleared to resume activity.
Close contacts of the two players — and close contacts of any other players who test positive in the future — will self-quarantine for at least 14 days. During that time, they won't participate in daily team activity that requires in-person attendance.
UVa football players returned to grounds on July 5 for voluntary workouts, but the workouts didn't start until Friday as the team awaited their test results. Players underwent physical exams and cardiac testing this week as well.
The program expects to continue voluntary workouts prior to required activity, which begins July 15 and allows for up to eight hours of weight training, conditioning and film study.
Other Power 5 football programs, such as North Carolina and Ohio State, recently stopped voluntary workouts due to a high volume of positive COVID-19 tests within the program.
The Big Ten also announced yesterday that it planned on playing only conference games for the fall season, assuming it's safe enough to play. The announcement came after the Ivy League postponed all fall athletic competition.
While the viability of a fall college football season is in question, the Cavaliers hope to safely continue workouts in hopes of competing this fall. Virginia's season opener is scheduled for Sept. 7 against Georgia.