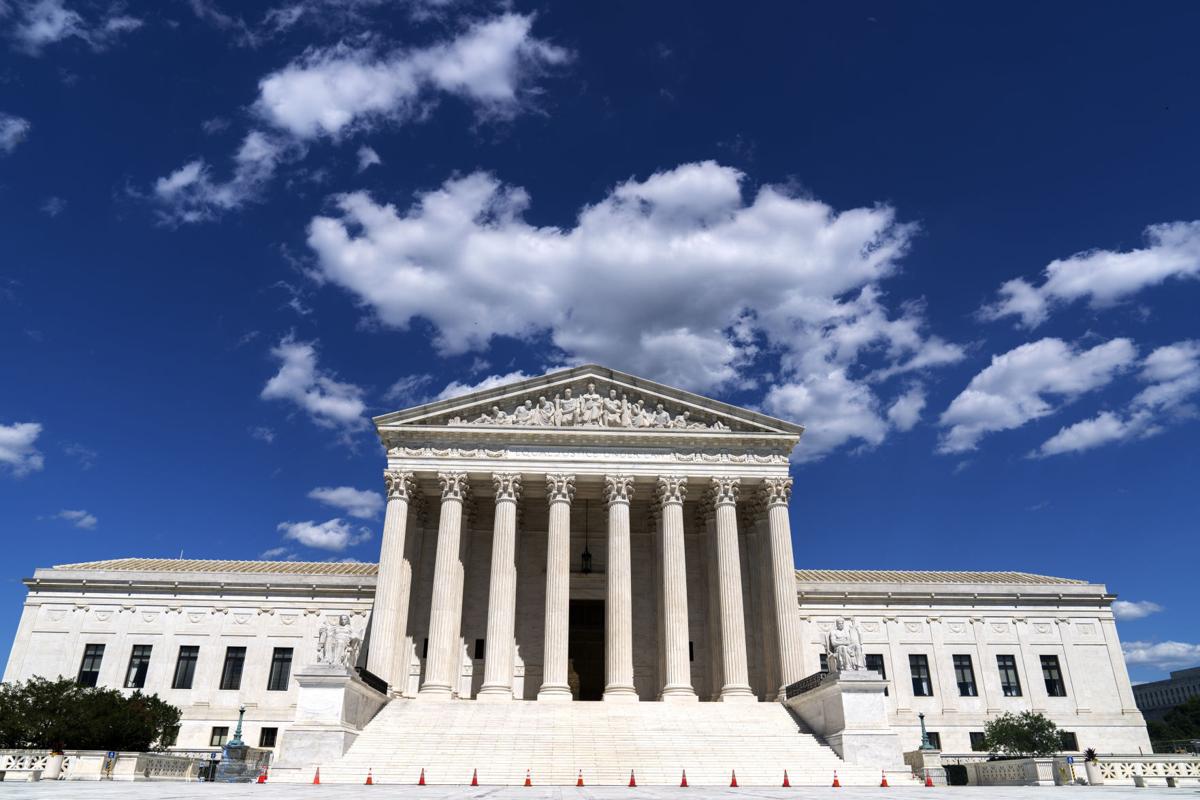 The Atlantic Coast Conference in 2012-13 reported $135,000 in legal fees on its federal tax filing. That expense has mushroomed to $2.7 million-$3.1 million in each of the last four fiscal years.
Welcome to the litigious world of intercollegiate athletics. And if those running the enterprise don't respond wisely and quickly to last Monday's rebuke from the Supreme Court, it's only going to get worse.
In a unanimous decision, the nine justices affirmed a lower-court ruling that prohibits the NCAA from limiting educational benefits to athletes such as graduate-school tuition, paid internships and computer equipment. The case was brought in 2014 on behalf of former West Virginia running back Shawne Alston, a graduate of Phoebus High School in Hampton, where he teamed with Tajh Boyd to win a state championship in 2008.
Also in 2014, a year that coincides with escalating legal fees for the ACC and other conferences, the NCAA lost the renowned O'Bannon case, brought by former UCLA basketball star Ed O'Bannon. He objected to a video game using his likeness without permission, and the Supreme Court refused to hear an NCAA appeal.
Since Alston targeted only educational benefits, the Supreme Court on Monday did not specifically address performance-based compensation to college athletes from universities or outside entities. But in essentially stripping the NCAA of any antitrust protection, the justices cleared the path for further legal challenges to the association's amateurism model.
Indeed, the plaintiffs' lead attorney, Steve Berman, said in a statement that he hopes this will start "a wave of justice uplifting further aspects of athlete compensation."
The wave is already visible.
On July 1, state laws take effect in Florida, Georgia, Alabama, Mississippi, Texas and New Mexico that permit college athletes to monetize their names, images and likenesses (NIL) via outside endorsement deals. Governed by its member schools, the NCAA has procrastinated on this issue for years and is now scrambling at the 11th hour.
What those leading college sports yearn for is antitrust protection from Congress. They want not only a national NIL standard, which would be the common-sense approach, but also antitrust cover to discourage further lawsuits.
"We can't sustain constant litigation to our enterprise," new ACC commissioner Jim Phillips told me in March. "It's just not possible. So we need some help with that, federally."
Such help may be less probable in the wake of last Monday's Supreme Court ruling, and witness statements from two senators at the forefront of federal NIL legislation.
"Today's Supreme Court ruling highlights just how much the tide is turning against the NCAA and its unfair treatment of college athletes," said Sen. Chris Murphy (D-Conn.). "The status quo on 'amateurism' is finally changing and the NCAA no longer has carte blanche to control athletes' livelihoods and monopolize the market. This is the kind of justice, and basic rights, college athletes deserve."
"Student-athletes are the ones creating tremendous value and providing entertainment for millions with their talent, hard work and skill, and NCAA policies must reflect that reality," said Sen. Maria Cantwell (D-Wash.). "This decision gives new urgency to the bipartisan work we are doing to set a nationwide standard for student-athletes that gives them control of their name, image and likeness, as well as providing additional health benefits and standards."
The chorus advocating for college athletes likely dismays traditionalists who view a scholarship as sufficient compensation. But with the business generating billions in revenue, most of which flow elsewhere, athletes, lawyers, legislators, judges and overall public opinion have no patience for tradition.
"Everyone agrees that the NCAA can require student-athletes to be enrolled students in good standing," Justice Brett Kavanaugh wrote in a concurring opinion last Monday. "But the NCAA's business model of using unpaid student-athletes to generate billions of dollars in revenue for the colleges raises serious questions under the antitrust laws. In particular, it is highly questionable whether the NCAA and its member colleges can justify not paying student-athletes a fair share of the revenues on the circular theory that the defining characteristic of college sports is that the colleges do not pay student-athletes."
To his credit, Kavanaugh noted that direct compensation to athletes would raise questions about funding for Olympic sports, which rely on revenue from football and men's basketball, and gender-equity. To that I'd add the tax implications (state, federal, Social Security) associated with employee-employer relationships.
Kavanaugh suggested legislation and collective bargaining as possible avenues, which brings us back to Phillips and the ACC.
Phillips was Northwestern's athletic director when in 2014 and '15 Wildcats athletes attempted to unionize. He resisted the effort and was relieved when the National Labor Relations Board concurred.
During a spring tour of the ACC's 15 campuses, Phillips again voiced his opposition to college athletes becoming employees. In a statement last Monday, Phillips said he looked forward to continued dialogue with Congress, but some form of collective bargaining may be the least contentious path forward.
Absent that, the "constant litigation" that Phillips and others fear, plus mounting legal expenses, could well continue.