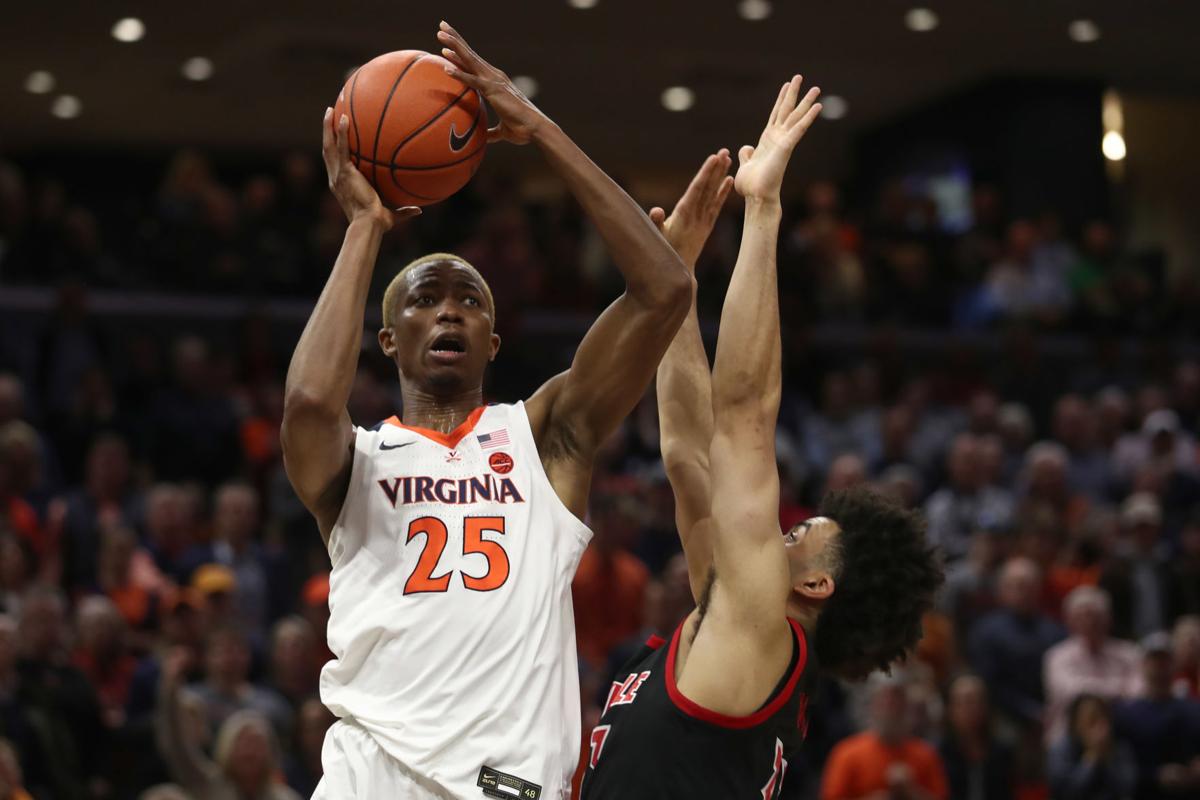 Expectations plummeted. Losses mounted. Virginia found itself at 4-4 in the ACC with losses to Boston College, Syracuse and N.C. State on the resume in mid-January. Two of these defeats came in front of the home faithful at John Paul Jones Arena.
Tony Bennett's supporters brought up the team losing three players to the NBA and Jack Salt to graduation. Critics shamed Bennett's recent recruiting classes. The truth about Virginia fell somewhere in between the two extremes.
The Cavaliers, who thrive on developing players, lost three exceptional talents and a key role player. The recent recruiting classes also left something to be desired, at least through the early portion of the season.
As is typical with a Bennett team, patience matters.
The Cavaliers (23-7, 15-5 ACC) develop talent over three-, four- and five-year stretches. Mamadi Diakite fits that mold.
"I can't believe that I played with Malcolm," Diakite said of NBA point guard Malcolm Brogdon. "He's going to his what, fourth year now in the NBA?"
Diakite laughed after his Senior Day win over Louisville, thinking about coming to UVa when Brogdon was still on the roster. His final season comes with Kihei Clark as the starting point guard. Ty Jerome is gone. Kyle Guy went professional as well. Through it all, Diakite has been at UVa developing his game.
That's the process Virginia follows to find success.
Clark serves as another example of how Virginia's program operates. The sophomore has played inconsistently at times this season. He's also shown growth.
In the second meeting with Virginia Tech, Clark hit the game-winning 3-pointer. Saturday against Louisville, Clark's 3-pointer in the final 30 seconds helped put the contest out of reach. He's developing.
"He's the heart of the team," Diakite said. "Sometimes I go online, I see some comments. It's whatever. Everyone can think what they want to think, but we know how valuable the kid is to us. He does some unbelievable things."
Diakite's voice became more impassioned as he defended his sophomore point guard.
"He's still young," Diakite said. "People don't understand that. He's a second year, and yet they want to hold him to a higher standard like a redshirt senior, but that's a good thing I guess. That's a good pressure. The better you get, the more pressure you have. You just keep taking challenges."
One of those recent challenges came from Bennett, who wasn't pleased with Clark's performance against Miami.
"I challenged him after the Miami game, and he responded the right way," Bennett said.
Against Louisville, Clark finished with 18 points, five rebounds and five assists. He committed just two turnovers. Against the Hurricanes, Clark scored seven points on 2-of-8 shooting and finished with four assists and four turnovers. The sophomore is improving.
Under Bennett, responding to challenges is what UVa does. The Cavaliers steadily improve throughout each season. The constant growth is a reason why the Cavaliers have met or exceeded preseason ACC expectations 10 times in the Bennett era.
When Virginia dropped to 4-4 in the ACC, many wrote the Cavaliers off as an NIT team.
Tomas Woldetensae started to find his shot. Jay Huff played like an All-ACC caliber player for longer stretches. Diakite stayed consistent. Clark stepped up in clutch moments.
The improvements weren't massive, but steady small improvements turned competitive losses into narrow victories. With 11 wins in their past 12 games, the Cavaliers enter the ACC Tournament as the No. 2 seed and the hottest team in the field.
"They've gotten so much better throughout the course of the season," Louisville head coach Chris Mack said. "They're playing their best basketball of the season."
It seems like every season the Cavaliers enter the year with tempered expectations. Once the season ends, the Cavaliers look like a changed team sitting near the top of the ACC standings.
At some point, UVa's steady growth should stop coming as a shock.
Be the first to know
Get local news delivered to your inbox!