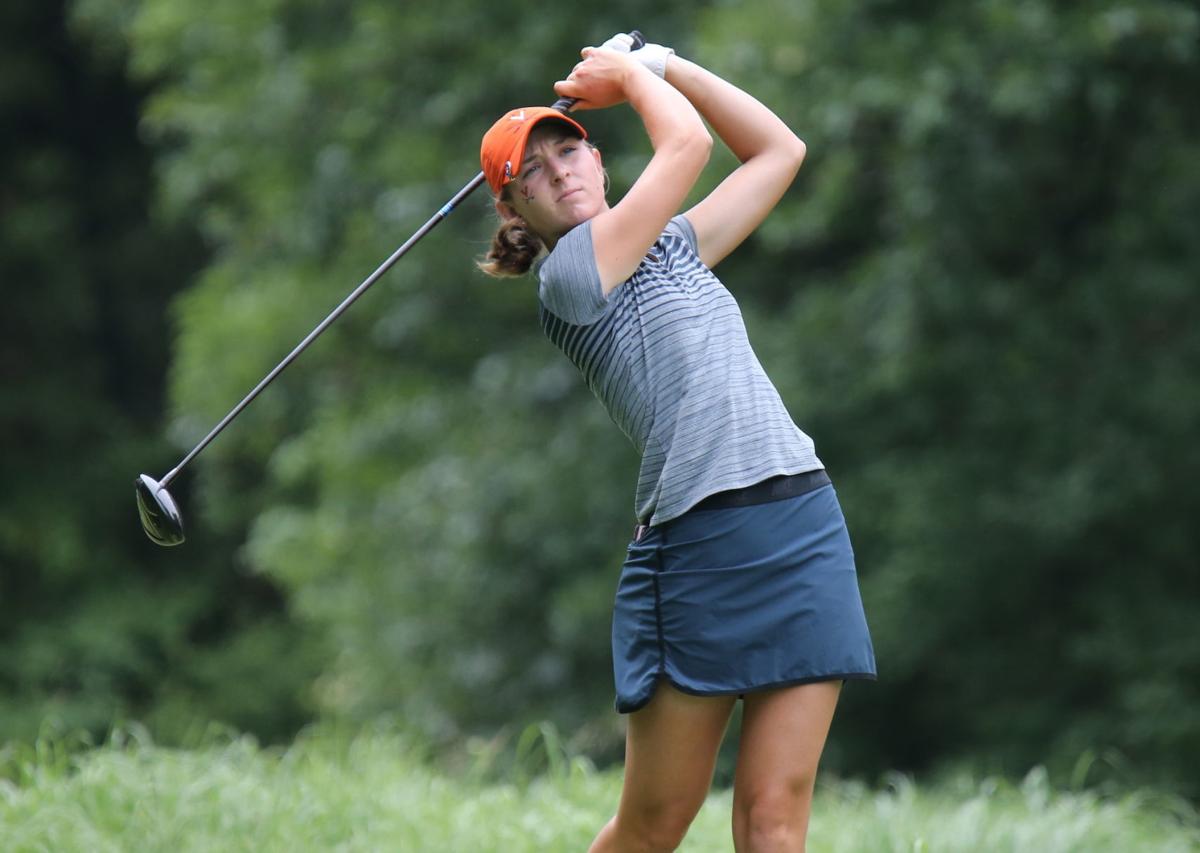 In Ria Scott's first season leading the Virginia women's golf program, the Cavaliers finished 14th in the NCAA Championships and were ranked in the top 20 by multiple collegiate golf rankings. The results weren't quite as consistent in 2019-20 — Scott's second season.
With a young team, the Cavaliers finished the year ranked 38th nationally, according to Golfstat. Despite technically taking a step back, UVa performed well given the departure of several seniors.
Under Scott's guidance, the Cavaliers are poised to become one of the top programs in the country. A renovated Birdwood Golf Course gives the program a new facility to improve and attract recruits.
"We're going to do nothing but appreciate it and use it to improve these players," Scott said of the team's new home.
Expect positive results from the Cavaliers in future seasons.
Last season's results
In Scott's second season, results were mixed. Several tournaments saw the Cavaliers finish toward the bottom of the field, while others — mostly toward the end of the shortened season — featured Virginia at the top of fields.
Riley Smyth, a rising junior, excelled. She secured a few top-10 individual finishes and finished with a scoring average of 73.5. Only rising sophomore Virginia Bossi posted a better season scoring average. The Italian, who averaged 73 shots per round for UVa, recently won a top amateur event in her home country.
"It was really special for our underclassmen to step up like that," Scott said.
A victory in the IJGA Collegiate Invitational in Mexico was the team's highlight of the season.Notable departures
Virginia's seniors have jobs lined up, so they'll leave the program without taking advantage of spring eligibility relief.
This means Julia Ford and Kate Harper's careers have come to a close. Both players were solid contributors, leaving a pair of open spots on the roster.
Notable returners
Bossi and Smyth are two critical pieces returning next season. Both players performed well in 2019-20, and Smyth flashed impressive ability in 2018-19 as well.
"When I first came to UVa, she wasn't even hitting full golf shots because she had her second hip surgery two years ago," Scott said of Smyth. "She went from not hitting full golf shots to competing in the national championship in about a span of a year."
Fully healthy now, Smyth used the break due to COVID-19 to work on her game. She's feeling confident in her ability to post under-par rounds. If she can limit mistakes, she can become one of the most dynamic golfers in the ACC.
Beth Lillie, a rising senior, is another returner with talent. She recently won a local amateur tournament and has nine top-10 finishes in her three-year career. Lillie earned All-ACC honors as a freshman and sophomore.
Virginia enters 2020-21 with quality players across its roster.
"It's definitely really encouraging because after last year we lost three seniors, so being able to come back this fall and know that the majority of team is returning is really encouraging," Smyth said. "There's a lot of potential for us."
Key additions
Official additions to the 2020-21 roster have yet to be announced, but two roster spots are open with the seniors departing.
2020-21 outlook
Virginia returns a group of key contributors for Scott's third season.
With a new golf facility and an experienced roster, the Cavaliers should be a top-20 caliber team nationally assuming COVID-19 doesn't halt the season. Look for the Wahoos to perform well when they're allowed back on the course.
Be the first to know
Get local news delivered to your inbox!