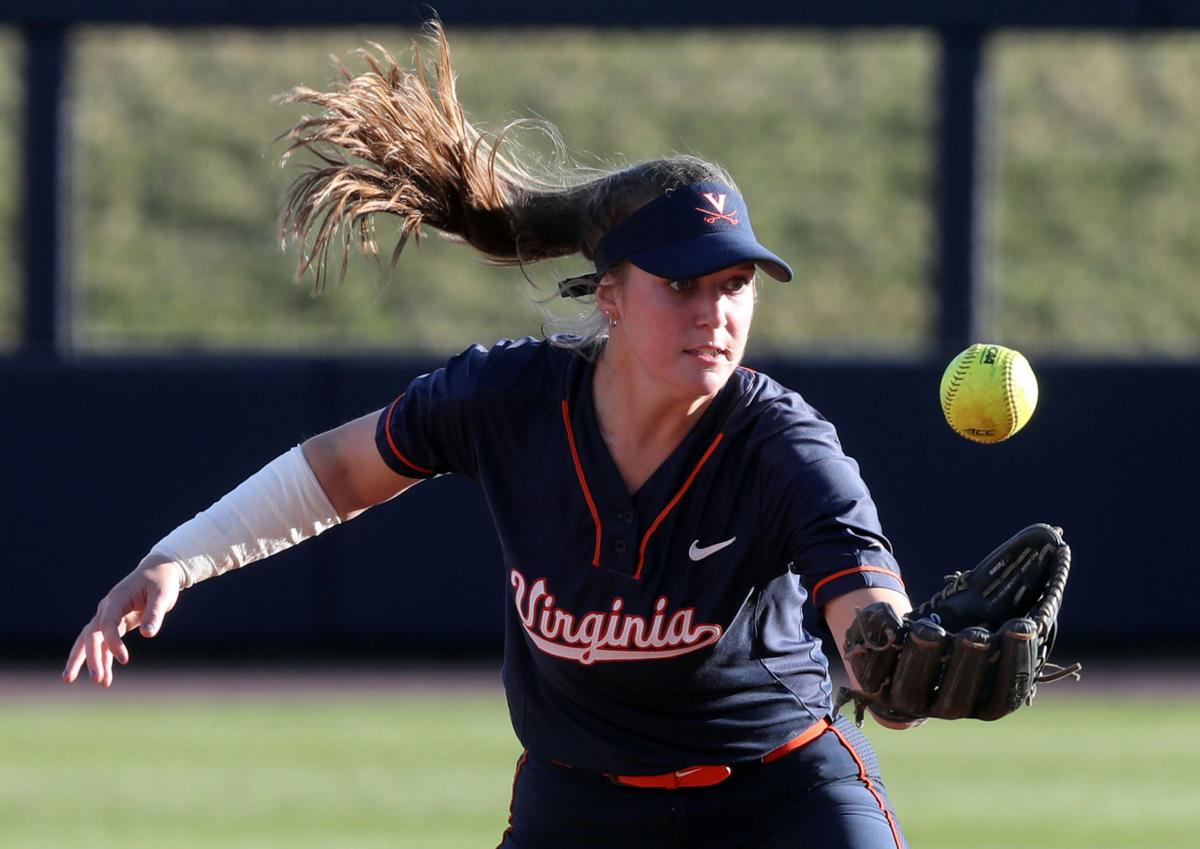 Across the spectrum of collegiate athletics, few universities excel at the same level as Virginia. From an improving Power 5 football program to a top men's basketball team to elite men's and women's lacrosse programs, UVa's athletic department sits among the nation's most successful.
Olympic sports such as swimming and diving showed tremendous potential in 2019-20, and other programs such as wrestling and cross country find themselves in the mix nationally. A few programs, however, have room to grow to become relevant on the national stage.
One of those programs is softball, which finished a shortened 2020 season below .500. The Cavaliers expect a much better 2021 campaign, and with a group of talented youngsters, dramatic improvement could be on the way in future seasons.
Last season's results
UVa finished the 2020 season 10-12 overall and 0-6 in ACC play. The Cavaliers were competitive in their first 12 games before fading for a stretch against increased competition.
After starting 8-4, the Cavaliers went 0-6 in conference games while also dropping a pair of nonconference games, including a 10-3 loss to James Madison in the first game at Palmer Park. Virginia ended the season with two wins over Bucknell.
Despite poor conference results, the Cavaliers competed well in their losses. The effort level rarely dipped, and that's something the Cavaliers hope to bring into 2021.
"The one thing I saw from our team was a lot of feistiness, and we never gave up in any game," pitcher Aly Rayle said. "I think that's something that's really valuable about our team."
UVa performed adequately against weaker foes, picking up a few wins and showing poise. Against ACC competition, the results worsened. The Cavaliers were competitive against Clemson despite being swept, but a three-game sweep against Virginia Tech was tough. UVa failed to score in any of the games against the Hokies.
Rayle believes the Cavaliers were close to finding their rhythm when the season ended abruptly due to COVID-19, and she liked how willing her teammates were to look closely at mistakes to fix them.
It's hard to assess a softball team on a shortened 2020 season, but the Cavaliers clearly possessed talent. They also needed improvement to compete with top 25-caliber programs.
"There's a desire to just get better," UVa head coach Joanna Hardin said. "We're not really worried about who said what and how, we just want to get better."
Notable departures
The team's one departure is pitcher Riley Wilkinson. The Princeton graduate transfer is heading to Louisville to attend graduate school.
Wilkinson brought a strong, veteran presence into the circle. Her leadership will be missed, although Wilkinson didn't contribute as much as other pitchers in the circle. Other pitchers, like Rayle, logged more innings and were given most of the meaningful innings.
UVa losing just one player bodes well for the team's 2021 chances.
Notable returners
Virginia returns its ace, Aly Rayle. Kate Covington will be among the team's elite hitters. Donna Friedman broke onto the scene as a top hitter in 2020 before the season was canceled. Hardin will enter the spring of 2021 with a deep and young roster. There's talent at each position, but it remains to be seen if the team can turn youth into victories in a competitive league.
Rayle helps tremendously. A sophomore in 2020, Rayle finished the season with a 2.91 ERA across a team-high 57 2/3 innings. If she can improve — 18 pitchers finished the 2020 season with an ERA of 1.00 or under in 2020 — the Cavaliers can take a step forward.
Pitching means everything in college softball, and the best teams want an ace with an ERA under 2.00. At season's end, LSU's roster included four pitchers who logged at least 35 innings and finished the season with an ERA of 1.30 or lower. The Tigers were widely regarded as a top-10 team in 2020.
Outside of Rayle, Molly Grube is an important pitcher. She finished her freshman season with a 3.63 ERA across 46 1/3 innings. Grube showed potential as the No. 2 pitcher behind Rayle. If she can drop her ERA to below 3.00, it takes pressure off Rayle.
Of the 295 Division I softball teams listed on the NCAA's website, UVa ranked 164th in runs per game. The Cavaliers scored just 14 runs across six conference games, and they failed to score at all in a three-game series with Virginia Tech.
UVa needs much more production at the plate. Fortunately for the Cavaliers, plenty of returners make that a realistic possibility.
Friedman smashed three homers and hit .324 in 2020. Covington joins Savana Avila as the veterans of the group. Avila led the team in doubles with five in 2020.
Tori Gilbert and Katie Goldberg — both freshmen in 2020 — were productive at the plate to begin their collegiate careers.
"I think our rising second years have a much better understanding, and I think that's already been passed along to our incoming class, like they're already champing at the bit and ready to go, which is really exciting," Hardin said.
As a team, UVa hit .249 and launched 14 home runs. There were decent stretches at the plate, but improvement is needed against the best pitchers in softball. ACC play offers a challenge, and the young lineup needs a bit of development before making a mark against top-25 foes.
Notable additions
While the team's recruiting additions aren't official, the team does return to its new facility. Palmer Park gives the Cavaliers a top-tier stadium to compete. The conference rooms, locker room and training areas make for an ideal facility for an ACC program.
After years of using facilities spread out across Grounds, the Cavaliers now have a central location for training and competing. It should help in recruiting, while also helping with day-to-day work.
2021 outlook
The future looks bright for the softball program, but the group needs to turn its potential into a team capable of winning ACC games. The Cavaliers want to win the ACC championship in 2021. For that to happen, the team needs to improve in every aspect of the game.
A young roster and new facility should excite Virginia softball fans, but it takes more than a tremendous new stadium and a few young stars to enter the top 25. UVa needs steady progress to become an elite ACC softball program.
COVID-19 makes it unclear when the Cavaliers will return to practice in Charlottesville, but the team hopes to put in productive work on its own prior to its return to town.
"All the uncertainty certainly is difficult, but I would say the one thing that we know we can keep constant is how hard we work," Rayle said.
It might take a few years for UVa to reach the top of the ACC given the challenges of training amid COVID-19 and the team's current position among ACC programs. The 2021 season doesn't need to be perfect, but the Cavaliers do need to hold their own more consistently in conference games as they aim to take steps forward.