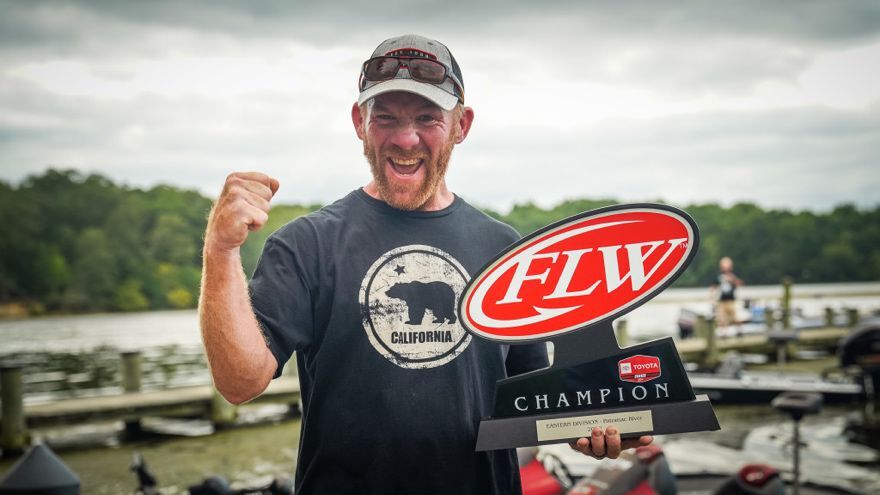 James Maupin reeled in a lot of bass, a first-place trophy and a nice payday last week in Marbury, Maryland.
The Stanardsville angler brought a five-bass limit to the scale weighing 13 pounds, 13 ounces on Saturday to win the three-day Toyota Series at the Potomac River tournament.
Maupin's three-day total of 15 bass weighing 40 pounds, 11 ounces earned him the win by a seven-ounce margin over second-place finisher Todd Walters (Kernersville, North Carolina). With the victory, Maupin brought home a $24,293 top prize.
"This win means a lot," Maupin said. "It definitely makes all the hard work worth it to know I can compete with these guys."
Maupin found success fishing the Greenway Flats and Mason Neck areas during last week's tournament. Each area had a 200-yard stretch that the 42-year-old angler worked back and forth, no matter the tide, and each produced fish.
"I'm not very familiar with tides, so I just put my head down and fished," Maupin said. "I got on this bite Wednesday and it was so consistent. When the sun would peek out, I couldn't get a bite going, but when it was cloudy I had success throwing a spinnerbait down those grass lines. Thankfully it was consistently cloudy all three days of the tournament."
Maupin, who is a brick mason, said he will use the prize money to pay off his house. Though he may not be ready to dive into professional fishing full-time, the Greene County resident is excited to keep competing.
"This is seriously one of the greatest moments of my life," Maupin said. "It's just amazing. I'm going to use this check to pay off my house, so it's cool to say I was able to do that by fishing. I'm not sure what I'm going to fish next year, but I definitely want to keep it going."
Be the first to know
Get local news delivered to your inbox!