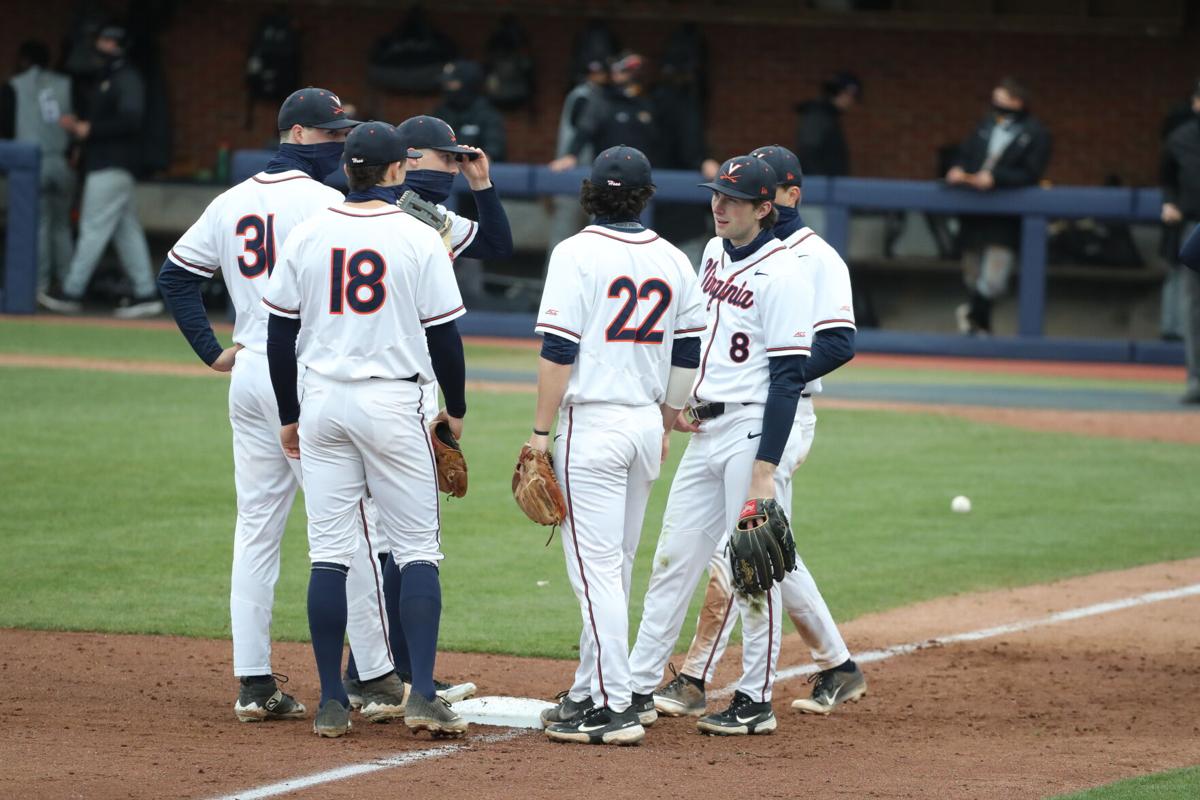 After being swept by Notre Dame last weekend, the Virginia baseball team went to the practice field Tuesday fired up. The Cavaliers were ready to fix their woes.
On Wednesday, they followed up the spirited practice with a commanding 5-0 win over Towson. UVa (8-8, 2-7 ACC) held the Tigers to one hit while playing exceptional defense and recording competitive at-bats.
"The energy yesterday in practice was probably the best of the year," junior infielder Nic Kent said after Wednesday's win.
Head coach Brian O'Connor agreed, loving the team's energy level and approach in Tuesday's practice. The quality effort led to an impressive midweek showing.
Turning the lively practice and a good midweek showing into ACC wins is the next step for a team with College World Series aspirations.
"The intensity was great," O'Connor said Wednesday. "Our focus was great. I thought we did some really good things and some of that carried over to today. We've just got to keep building on that."
UVa is just 2-7 in ACC games this season, and the Cavaliers sit in last place in the ACC's Coastal Division. Starting Saturday, UVa will play three games against No. 18 Pitt (9-4, 6-3 ACC), which sat atop the division standings alongside Georgia Tech and North Carolina as of Friday morning.
The Panthers have series victories over Florida State and Georgia Tech this spring. Winning at Georgia Tech, which Pitt did last weekend, is no easy task. It's the first time since 2019 that the Yellow Jackets lost a home ACC series.
Pitt used 18 runs in the series finale to win two of the three weekend games.
Even with a surging foe coming to Charlottesville this weekend, UVa isn't overly concerned about the name on the front of the opposing jersey. The Cavaliers don't believe they've played their best baseball in conference games yet.
In some games, the pitching shows up — like it did in the opening series against UNC, when it allowed just seven runs. In some games, the hitting edges out iffy pitching — like when the Cavaliers allowed 30 runs to Notre Dame last series.
An ACC game with good hitting and consistent pitching has been elusive.
"We got to get better," O'Connor said. "We got to improve. It's not necessarily about our opponent. It's about what we do, so we've got to step up and be better than we have been. That's the bottom line."
A slow start hasn't broken UVa's spirits.
The Cavaliers believe they have what it takes to win in the ACC. They arrived at practice Tuesday with impressive energy and fight. That carried into a midweek win. They want to turn that into the first ACC series win of 2021.
"Being around this program for three years, I've seen a couple ups and downs as a team," junior pitcher Zach Messinger said Wednesday. "I've been on teams where we get on stretches that are down and the practices reflect that, and yesterday was not one of those days."
In Messinger's eyes, Tuesday's practice shows that things could turn around soon. The Cavaliers have been beaten up in ACC play, but they're expecting to fight their way back up the standings. They certainly hold the talent to win consistently.
"No one was hanging their heads about the weekend," Messinger said. "Guys were ready to move on … it's nice to see that we've got the guys on this team where they're not gonna be dragging their heads, they're not gonna be dragging their feet."
Morale is high in the Cavaliers' clubhouse, even if the record reflects a team with on-field struggles.
UVa feels like it's close to a breakthrough, and the players are hopeful it's coming this weekend.