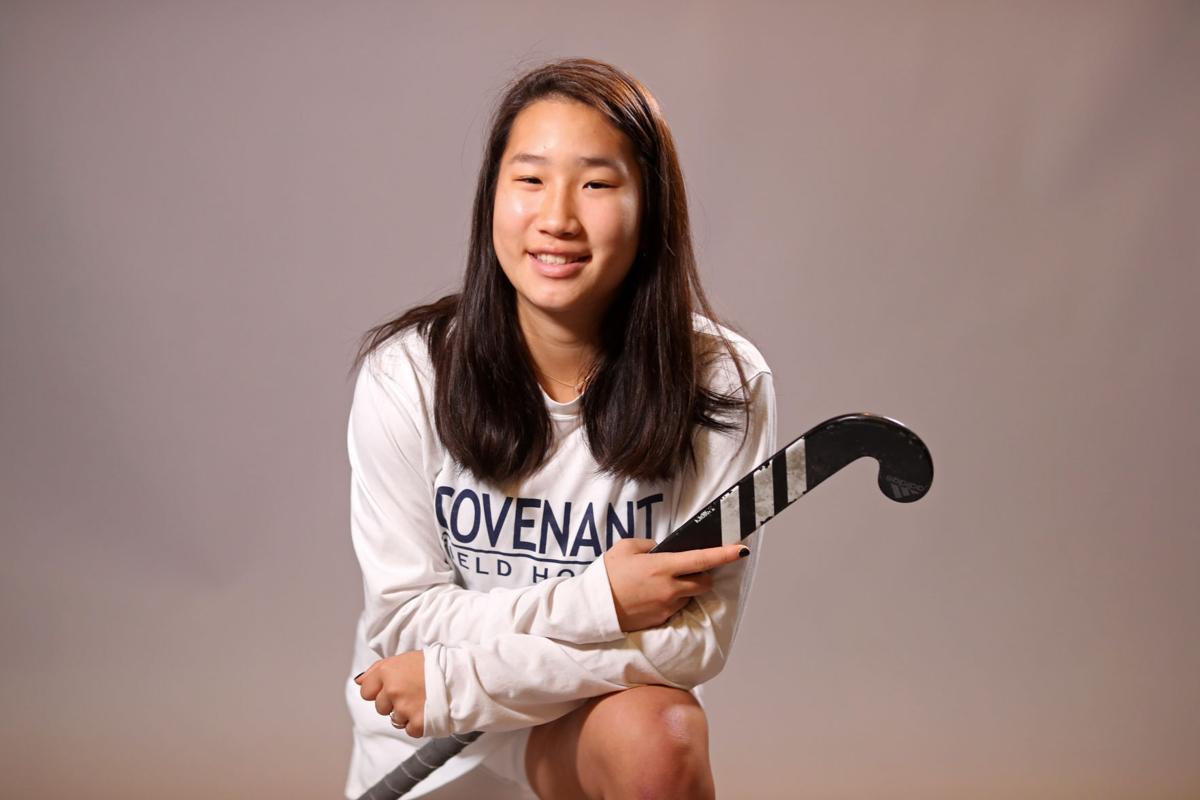 COVID-19 has affected all of us in various ways.
For Covenant field hockey player Abi Shim and her family, the pandemic has hit close to home.
Shim and her older sister, Lizzy, a field hockey player at Virginia, both had their respective field hockey seasons altered and were forced to take classes in a virtual environment. Abi Shim's high school field hockey season was cancelled, while Lizzy's college season remains in limbo due to the pandemic.
Their father, Dr. Yun Michael Shim, has seen the impacts of COVID-19 firsthand.
Dr. Shim, who is a pulmonary and critical care doctor at the University of Virginia Medical Center, has spent the past several months helping to treat coronavirus patients.
"All the UVa pulmonary and critical care doctors have worked very closely with hospitalist doctors to take care of all COVID patients," Dr. Shim said. "These doctors have been working very hard, long hours. Every doctor at UVa didn't complain at all and every one of them took care of these sick patients very professionally and compassionately."
Abi Shim said her father has spent countless hours at the hospital over the past several months because of the pandemic. At times, Shim said her father has quarantined himself from the rest of the family when he felt that had unusually high level of exposure to the coronavirus.
"It was hard not to be worried about him, but I knew that his patients were his utmost priority and he had to dedicate himself to their care," she said. "He has been extra careful so that he doesn't bring the disease home, so many nights he has been sleeping in a different room in one side of the house to protect the family."
Dr. Shim admitted the past several months haven't been easy.
"I'm very proud of all my colleagues who have worked so hard," he said. "I think that this pandemic is very unique, but it will definitely end in due time, hopefully with a good vaccine becoming available in the near future."
As for Abi Shim, the virus has had a major impact on her ability to continue to improve her game. With no practices or team structure, she had to remain self-motivated.
"What I learned about myself is that I really thrive in the discipline of a team setting and experiences," Shim said. "Motivating myself to get out there, day in and day out, to condition and to sharpen my skills was difficult at times."
That's when her sister, Lizzy, stepped in.
The junior striker for Virginia field hockey team had Abi join her for her daily workout sessions, which helped her stay active.
"Her level of discipline is obviously on another level being that she's a Division I athlete and she encouraged me to get out with her every day to condition and to run field hockey drills," Abi Shim said. "She forced me to run through the drills just as hard as she did and didn't allow me to slack. I got a glimpse of what a high-level training looks like through her and I am so excited at the prospect of continuing my athletic career at the next level."
Although she enjoyed training with her sister, Abi Shim still longed for the interaction with her teammates. That changed last month, when Gov. Ralph Northam relaxed restrictions on athletics and allowed teams to work out in small numbers.
Shim took advantage and worked out with her club team, the Richmond Panthers. Coaches Betsy Ellis and Annie Zinkavich created small group sessions of eight players to allow them to get back on the field and train.
"They are strict about monitoring every and any symptoms and made us all committed to being safe in our personal lives and conduct, in order for us to have this opportunity to continue," Shim said.
The Panthers have had twice-weekly sessions since early July and have even taken part in a controlled scrimmage against another club team.
Shim's hope to return to action with her high school team this fall ended ended earlier this month when Covenant decided to cancel its fall sports season because of COVID-19. The Eagles had won the two conference championships and Shim and her teammates were eager to carry on that winning tradition this fall.
"There are so many regrets about not being able to represent Covenant this fall," Shim said. "We won't be able to defend our conference title, which we have won two years running. Our team brought a lot of excitement to the conference and an elevated level of play. I am sad that we won't have the opportunity to be challenged and to challenge our conference again this year."
Three years ago, Shim was an eighth-grader on an Eagles team that captured the VISAA Division II state title. She remembers sharing that title with her sister and the great memories that come from experiencing that journey.
"I am sad for our seniors that they will not have the opportunity to chase the state title," she said. "We won states three years ago and a few of us got to experience that directly and since then, we've all been working hard and dreaming of winning it again."