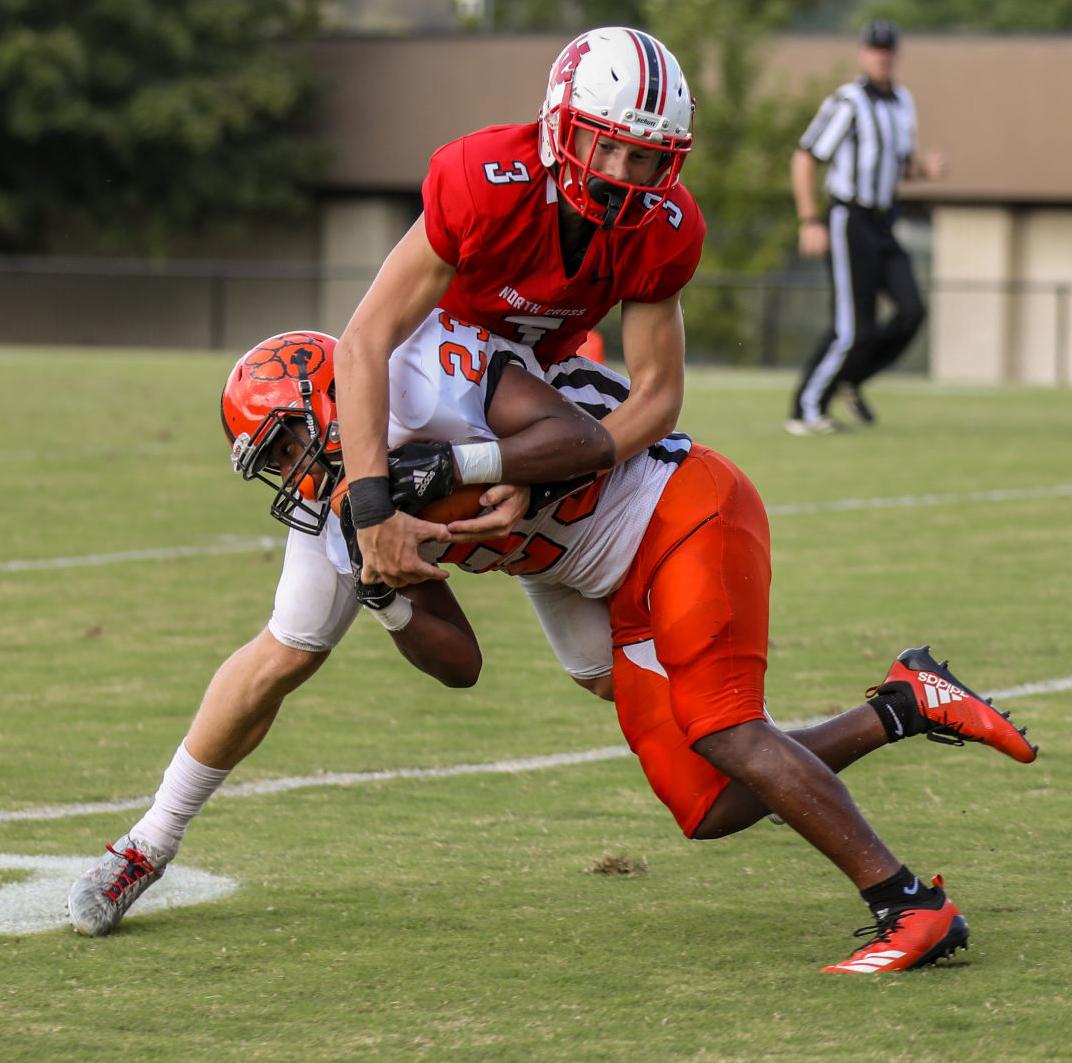 James Jackson, a linebacker from Roanoke, verbally committed to the Virginia football program on Sunday.
The linebacker picked UVa over Louisville, Stanford and West Virginia, according to 247 Sports. Jackson becomes the 19th verbal commitment of Virginia's 2021 recruiting class. He's the seventh player in the class from Virginia.
While the Cavaliers haven't played a game since late December, the program remains extremely active through recruiting. Mendenhall and company want to build upon a productive fall with a talented class of athletes. The newest commit fits that bill.
Jackson plays wide receiver in high school at North Cross School, and he excelled in the open field. He possesses unique speed for a player expected to play linebacker in college.
There's still room for Jackson to grow into his frame, which fits UVa's style. The Cavaliers frequently bring in athletic linebacker prospects and help them add weight in their early years in Charlottesville. After bulking up, they earn increased playing time.
During his high school days, Jackson has shown good skills blitzing. Coming off the edge, Jackson used his speed to quickly get to quarterbacks.
Exceptional athleticism and solid coverage skills, which includes good hands from playing wide receiver, make Jackson a fascinating prospect at linebacker. He's a good addition to UVa's 2021 recruiting class, and he fits what the Cavaliers want from their linebackers.
Be the first to know
Get local news delivered to your inbox!