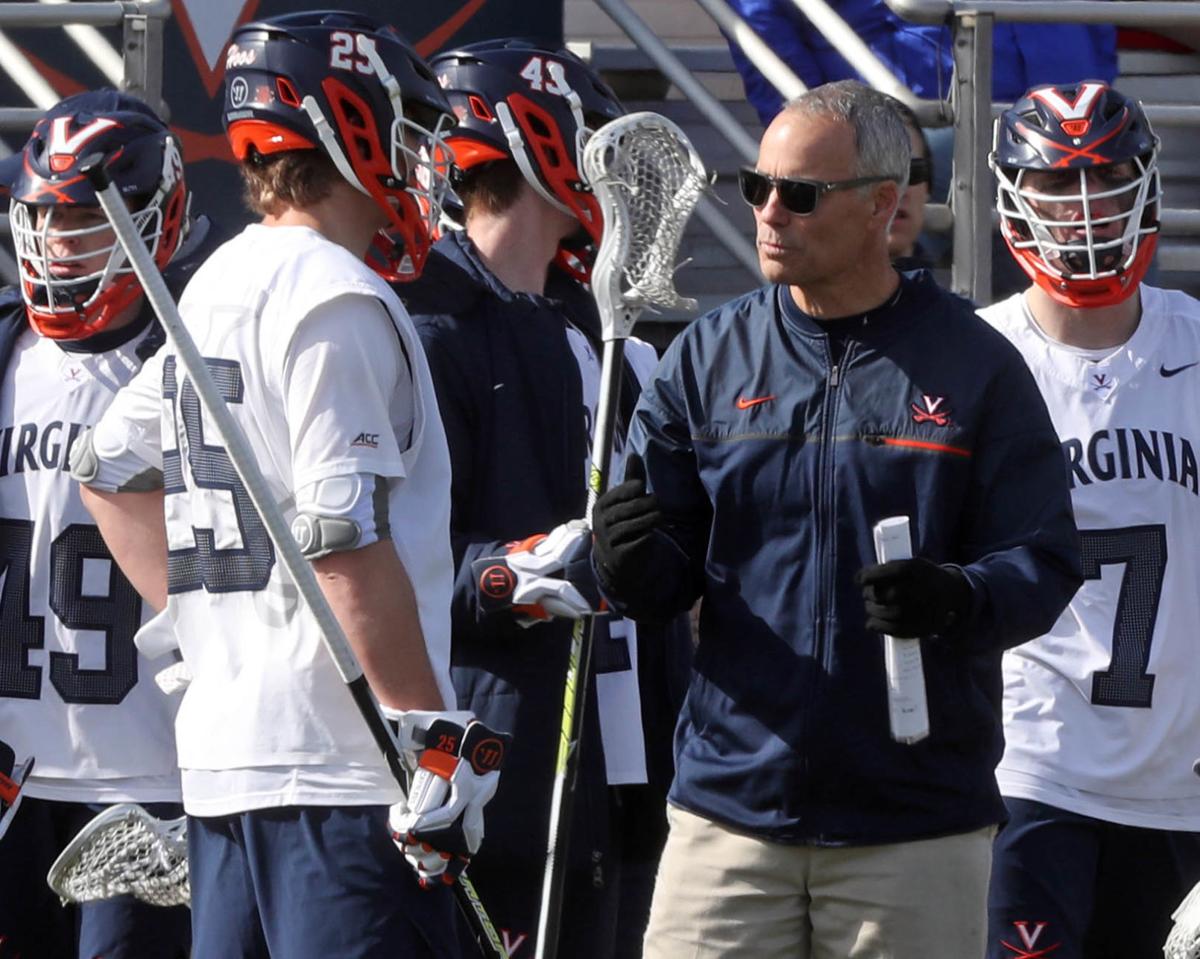 "The University of Virginia was a landscape of slavery. Full stop. This is an irrefutable, historical fact."
Those are the words Louis P. Nelson, a professor of architectural history and the vice provost for academic outreach at UVa, shared in a speech in 2016. Prior to, and after, his 2016 speech, Nelson has studied the architecture of UVa in relation to slavery with the help of architectural students.
Nelson, Maurie McInnis — a UVa alumna and current president-elect at Stony Brook University — and a group of contributing authors published "Educated in Tyranny: Slavery at Thomas Jefferson's University" which details how slavery is tied into UVa's history. The work was published in 2019.
A video lecture of Nelson's about the findings of himself and his students will be discussed by Lars Tiffany and the UVa men's lacrosse team on Friday.
Tiffany's program is well-known for its weekly discussions and readings, dubbed "Cultural Thursdays." The team usually reads a book per semester and discusses it each Thursday. The group will chat Friday instead of Thursday this week, but the goal of using a piece of content to generate thoughtful discussion remains unchanged.
George Floyd's death after a police officer knelt on his neck for nearly nine minutes sparked protests against racial injustice across the country. Tiffany wanted to discuss the topic of racism and racial injustice this week.
Virginia athletic director Carla Williams recommended the video lecture of Nelson's.
"It's a fantastic, hour discussion about the history of the architecture of UVa, and the first time I watched it I was like, 'This is it,'" Tiffany said.
Virginia's head coach wanted this week's discussion to be around racial injustice and systemic racism in the U.S and he also wanted a UVa connection. Nelson's video lecture achieves that goal.
Tiffany anticipates it creating a meaningful dialogue.
"It really dives into how the University of Virginia's layout was to hide or essentially make it invisible — the reality of slavery that not only built but sustains the model of the institutions functioning," Tiffany said. "The main point that we're going to talk about on Friday is that, well, UVa's campus is essentially laid out as a plantation."
The team will watch the video ahead of Friday's meeting before discussing it in their "families." Each UVa men's lacrosse family consists of four players — a freshman, a sophomore, a junior and a senior. These group discussions are traditional for UVa's program under Tiffany's watch.
Each family will find time to meet on their own ahead of Friday's team-wide virtual meeting.
College athletic departments across the country have released statements in the days following Floyd's death. Programs and coaches across the nation have spoken with their student-athletes about racial injustice and police brutality in America.
It's an important and emotional conversation. It's also a challenging one.
Tiffany feels the team's frequent experience discussing serious topics outside of lacrosse helps prepare them for moments like these. He expects a genuine and productive discussion, as his teams are used to these discussion formats.
"It's so important because our first couple months when we first implemented cultural days three years ago, were not that productive," Tiffany said. "It took time for many of the men to open up, and essentially make themselves vulnerable as they share their thoughts and opinions."
Conversations surrounding systemic racism are necessary and difficult. It's also important to note the makeup of Tiffany's team, coaching staff and sport. Collegiate lacrosse in the U.S. is a sport played and coached predominantly by white people.
According to data published by the NCAA in March, 82% of Division I men's lacrosse players who competed in the 2019 season were white. Just three percent were black. At the coaching level, 93% of coaches were white men. Just two of the 71 head coaches were black men.
Similar numbers translate to the assistant coaching position. There were 172 assistant coaches at the men's Division I level. Of those coaches, 161 were white, including three female coaches. Only two coaches were black.
When looking at UVa's roster and coaching staff, nearly everyone is a white male. Tiffany knows that, and he's carrying that knowledge with him into Friday's discussion.
"The heart of the matter is, how can we make this not just a group of white men who are checking a box and then go back onto their normal lives without carrying forward and now becoming more empathetic?" Tiffany said.
UVa's men's lacrosse program is using Friday's meeting to discuss how it can make a long-term impact on systemic racism. That includes better understanding what people of color — whether it's teammates, classmates or community members — face each day in America.
"They live with this subtle, and sometimes not so subtle oppression at times, and how can we carry this forward and not just be something that we talked about once a year?" Tiffany said. "That's my goal."