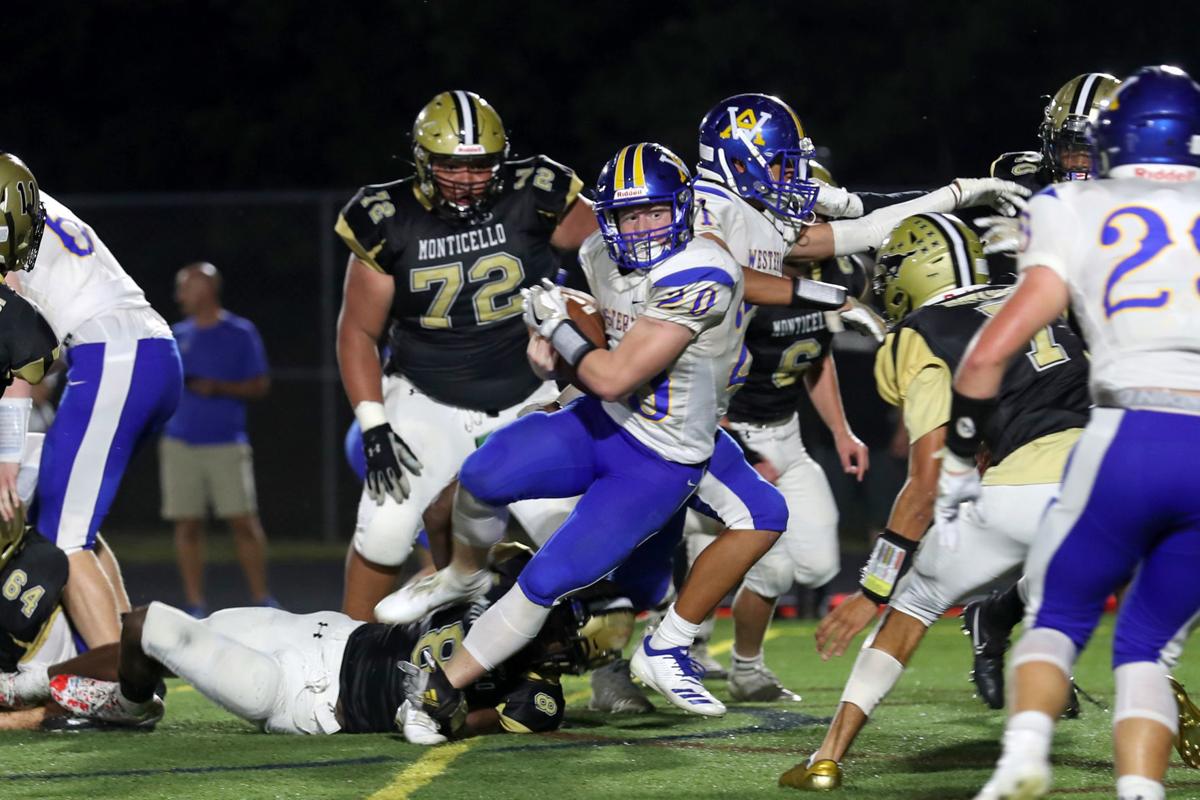 William Monroe at Western Albemarle
Last week: William Monroe (1-3) had a bye. Western Albemarle (1-3) lost to Monticello 28-27 in overtime.
When William Monroe has the ball: RB Dupree Rucker rushed for more than 200 yards and scored a pair of touchdowns to lead the Greene Dragons to their first win of the season two weeks ago against rival Madison County. Fullback Philip Shifflett is tough to bring down, especially in short-yardage situations. Jared Knights continues to make strides at quarterback and has developed confidence in coach Jon Rocha's system.
When Western Albemarle has the ball: The Warriors found their running game late last week against Monticello and hope to build off it this week. John Buetow leads the team with 236 yards on the ground and averages 9.4 yards a clip. Austin Shifflett has 202 yards and three touchdowns, including two last week. QB Carter Shifflett has thrown for 417 yards and four touchdowns and added 165 yards on the ground and leads the team with six touchdowns. Buetow leads the team with 20 tackles and Cameron Greene has been a solid contributor with 17 tackles, including a team-high four for loss.
The skinny: Western Albemarle has won 10 of 12 matchups between the two Central Virginia programs and is riding a 10-game winning streak in the series. The former Jefferson District rivals have not met in nearly a decade, with the Warriors posting a 31-7 win in the last matchup in 2010. William Monroe is coming off a bye week following an emotional rivalry win. Coach Jon Rocha's team hopes to use that momentum Friday as they look to notch their first win over Western Albemarle since 2000.
Be the first to know
Get local news delivered to your inbox!