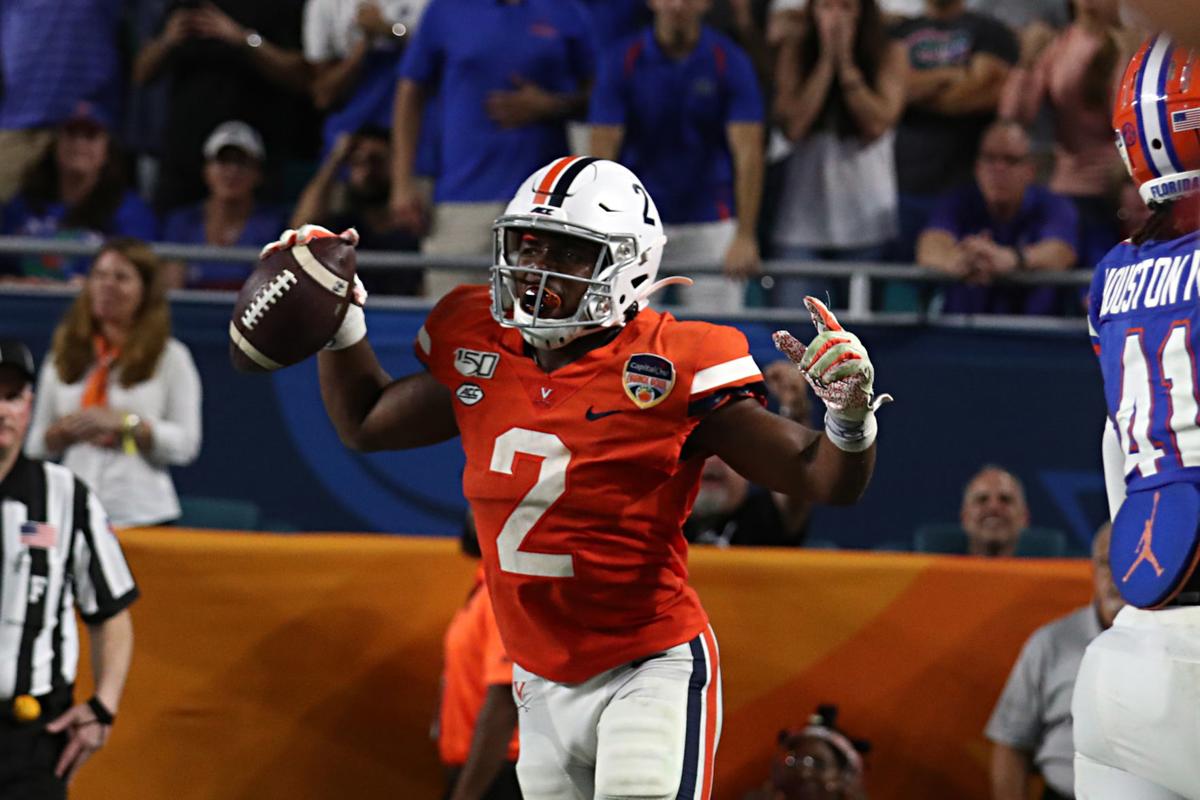 The most likely UVa player to come off the board after Bryce Hall is Joe Reed. The wide receiver enters the draft as the arguably most coveted kick returner on the board. He's also a versatile athlete with decent production as a slot receiver, especially in his senior season. Given his background playing running back in high school, Reed projects as an offensive weapon who can play multiple positions and contribute on special teams.
"Joe Reed is a guy that when I visited Virginia, I loved what I saw," said Ric Serritella, the creator of NFL Draft Bible and an advance scout for the NFLPA Collegiate Bowl. "Big play capability, not only as a receiver but also as a return man."
NFL teams want players who can contribute, and the faster the contributions, the better.
Reed can immediately join a locker room and add versatility to an offense. He can line up in the backfield, out of the slot or even as an outside receiver. Combined with his consistent production as a kick returner, Reed gives NFL teams a weapon to score points and improve field position.
"He needs to improve his judgement skills downfield, but he could be an interesting weapon out of the slot and backfield, using his focus through the catch and turning on the jets to out-leverage pursuit," Dane Brugler, an NFL Draft analyst for The Athletic, said. "Fun player who hopefully lands with a team that will take advantage of his versatility."
For teams that want to use Reed at running back, the UVa standout was used almost exclusively as a pass catcher and kick returner in college. With a canceled pro day, Reed was unable to run through running back drills for scouts in a high-profile setting.
As a receiver, most of Reed's production came in his senior season, whereas a few of the top prospects dominated for multiple college seasons. Arguably the biggest issue with Reed heading into the draft is this year's wide receiver class. As many as seven wide receivers are projected to go in the first round, and some analysts list upward of 20 receivers in their top 100 prospects.
It's a wide-receiver heavy class, which could hurt Reed.
Reed likely ends up in the middle rounds of the draft. Many projections place Reed somewhere in rounds 4-6, but he could climb into the third round depending on how the draft shakes out.
Given his versatility, a dip all the way to the seventh round would be surprising, according to Serritella.
"I would feel good about him in round 4, but he could slide down to round 6," Serritella said.
Be the first to know
Get local news delivered to your inbox!