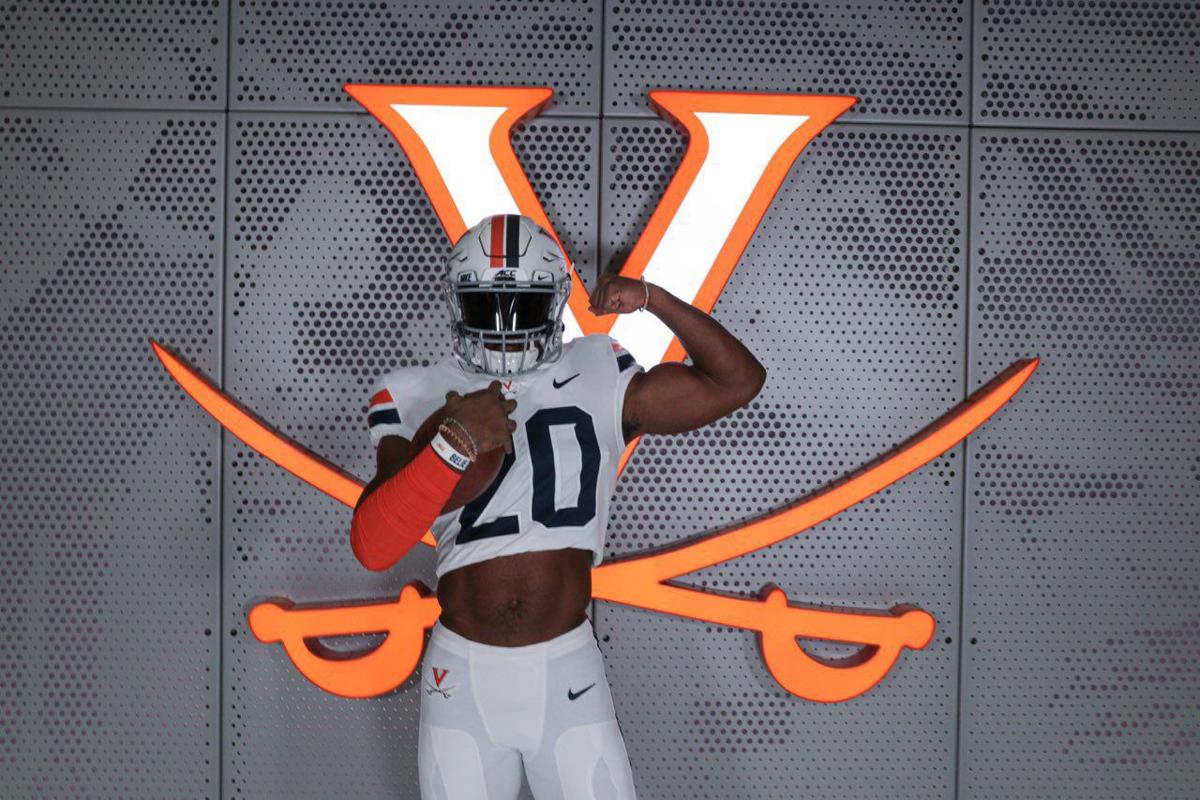 Bronco Mendenhall and the Virginia football program added just one running back to their 2021 recruiting class Wednesday.
Fortunately for the Wahoos, the lone back boasts the on-field resume of multiple standouts.
Amaad Foston, a 6-foot, 210-pound running back from Georgia, comes to UVa after a stellar 2019 season. He led the entire state of Georgia with 2,772 rushing yards and 46 touchdowns, including a 423-yard, eight-touchdown performance in the state championship game.
Foston's 2,772 yards in a season ranks ninth all-time in state history, beating the best season of current NFL running back Nick Chubb's high school career by 52 yards.
Foston's 46 touchdowns surpassed former Heisman Trophy winner Herschel Walker's best high school mark of 45 touchdowns.
"Through my high school years, I've always been the guy to get the ball and just run it all night," Foston said. "I've always been that guy. I love to run the ball."
That's fantastic news for Mendenhall and company.
The Cavaliers improved on their 2019 rushing numbers in 2020, leaning on an impressive offensive line and quarterback Brennan Armstrong. Most of UVa's rushing production came from quarterbacks, though.
Armstrong led the way with 552 total rushing yards. Without lost yardage from occasional negative runs and sacks, Armstrong ran for 684 yards. He was the only UVa player with at least 100 carries.
Iraken Armstead and Keytaon Thompson, who both played quarterback and wide receiver this fall, are UVa's top two rushers in terms of yards per carry of players with at least 10 rushing attempts. Both players proved just as dynamic, if not more, than the team's running backs.
No UVa running back averaged even 50 yards per game this fall.
Wayne Taulapapa came closest at 39.5 yards per contest. Shane Simpson came on strong toward the end of the season, but he was never given a major workload. Jordan Ellis, who averaged 78.9 yards per game in 2018, was the most recent Virginia running back to exceed 50 yards per game.
Quarterback runs will always be an important part of Virginia's offense, but the Cavaliers could benefit from a lead back.
"We're hopeful to develop a featured running back who is capable on any play to score a touchdown, to break tackles to just really energize a running game that complements a quarterback that can run," Mendenhall said. "You saw some of that with Shane Simpson and the combination with Wayne, but there is another tier of dynamism that can happen."
Mike Hollins, who opted out of the fall season, could be that guy in future years. He developed well last season for UVa as a freshman before deciding not to play this fall. He's expected to report back with other opt-outs at the end of January.
Foston, who will enroll at UVa in January, will then put himself into the mix with Taulapapa, Hollins, Ronnie Walker Jr. and Perris Jones.
Virginia's newest running back sat out this fall high school season. He missed time early in the season with a minor knee injury, but likely could've returned during the season. He instead opted out of the final portion of his high school season, deciding to keep his body healthy and train for his early enrollment at UVa.
Foston is eager to retake the field for competitive action.
"It's been a blessing to my body," Foston said. "I've gotten 10 times bigger and 10 times faster. I feel like not taking all those hits and stuff, my body is just ready to step back on the football field."
Foston knows he'll have to earn consistent playing time when he arrives at UVa, but he's excited for the chance to prove he can be a workhorse running back at the Power 5 level. Foston believes his game can translate to the college level, as he feels he possesses the skills to contribute on all three downs.
"I feel like I can be everything," Foston said. "I feel like I can be a speed guy. I can juke somebody out. I can run over somebody. I feel like I'm a power back and a scat back put together."
The addition of Foston gives Virginia a running back capable of demanding carries in the backfield. His high school career speaks for itself.
"We're thrilled," Mendenhall said, "and we hope this becomes kind of the beginning of a direction we wanted to have happen, this just is probably the closest that we've had in terms of fulfilling it."