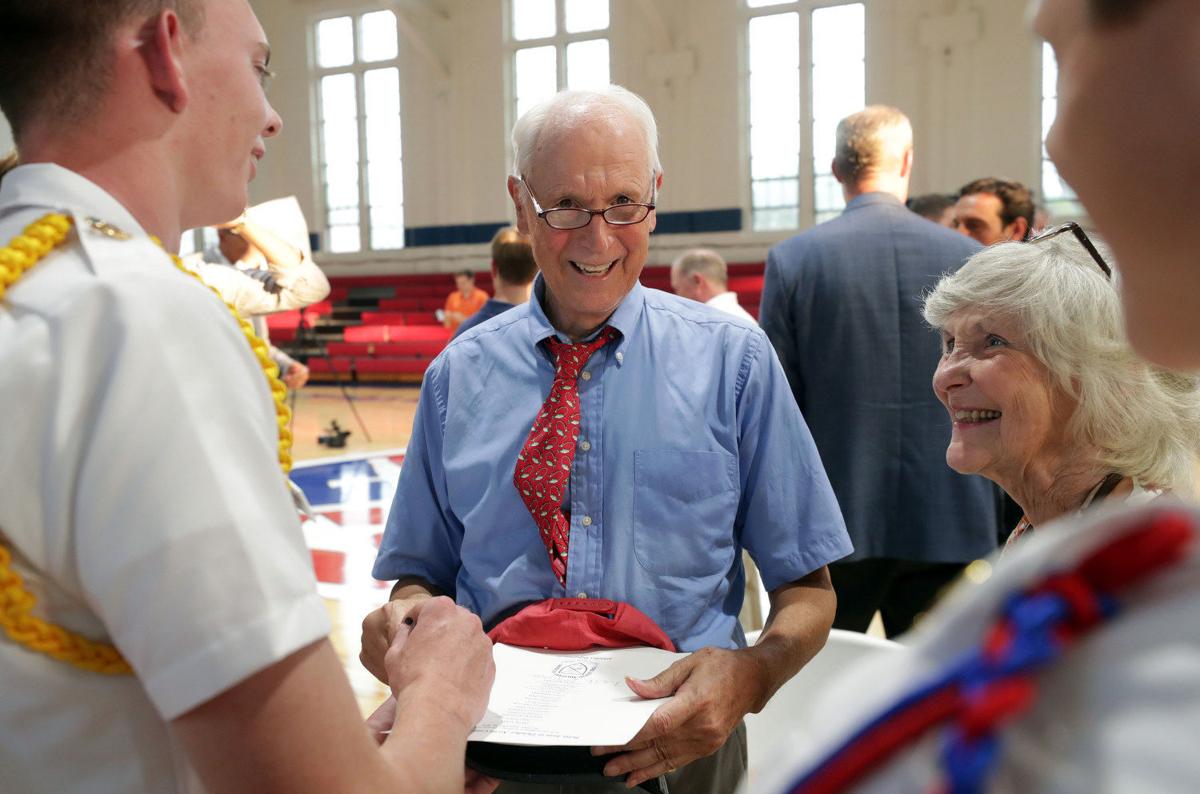 A new book that goes on sale this month will take a deep dive into the life of a local basketball legend.
"Body, Mind, Spirit, and Basketball: How Fletcher Arritt and Fork Union Military Academy helped turn hundreds of boys into men" was written by Bethany Bradsher and examines the life of the longtime FUMA postgraduate basketball coach.
Arritt took over as the head postgraduate basketball coach at Fork Union in 1970 and won more than 75 percent of his games in charge of the Blue Devils.
During his tenure, Arritt had 400 players go on to play collegiately, 200 of them at the Division I level, and dozens play professional basketball.
After 46 years at the helm in Fork Union, Arritt compiled a career record of 890 wins and 283 losses. Arritt also taught biology at the school.
Last year, Fork Union dedicated its basketball court at Thomas Gymnasium for Arritt and his wife, Betty Jean. Betty Jean Arritt helped run the annual Fork Union summer basketball camp, and was embraced as a mother-away-from-home by numerous Fork Union basketball players.
Arritt, a former Fork Union and Virginia basketball player, retired in 2012.
He was inducted into the Virginia Sports Hall of Fame in 2015.
On Friday, Arritt and Bradsher are going to hold a book signing at 6 p.m. at Thomas Gymnasium prior to the start of Fork Union's annual Christmas tournament.
This year's tournament features Fork Union, International Sports Academy, Hargrave Military Academy and Bristol Prep Academy.
In Friday's matchups, International Sports Academy will be taking on Hargrave at 6 p.m. and Fork Union faces Bristol Prep at 8 p.m.
The winners will meet in the championship game on Saturday at 3 p.m., while the losers square off in the consolation game at 1 p.m.