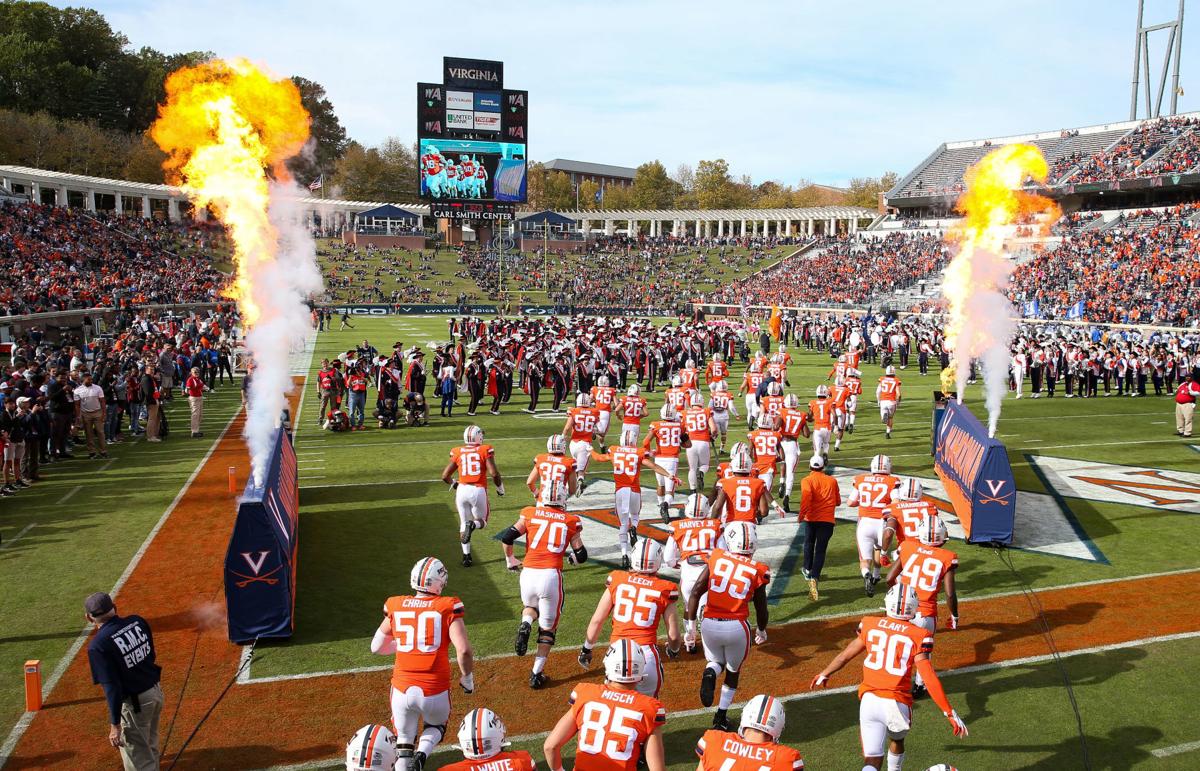 The NCAA Division I Council voted Wednesday to allow student athletes who participate in football, men's basketball and women's basketball to return to campus from June 1 through June 30 for voluntary workouts. The NCAA's ban on in-person athletic activity will expire on May 31, rather than being extended.
While the news makes student-athletes returning to campuses in June a possibility, the process still requires acceptance from each individual university. Those university decisions are made based on guidance from state and local officials as well as conference officials.
UVa has been clear in its recent messaging that a safe return to campus for all students needs to be possible before starting athletic activity. UVa President Jim Ryan expects to share more information in mid-June on the university's potential return to in-person instruction for the fall semester.
It's important to note that just because NCAA restrictions are lifted doesn't mean UVa football players — or players at other programs across the country — will be working out on campus in two weeks.
On the other hand, some programs across the country will take advantage of the NCAA's decision. Ohio State expects football players to return to campus on June 8 for voluntary workouts. OSU coaches started making their way back to the team facility this week.
SEC presidents are voting Friday to determine whether to bring student-athletes back to campus as soon as June 1, according to reports. Voluntary workouts could soon follow.
If nothing else, the NCAA's decision gets the ball rolling on the return of collegiate athletics in the fall. The student-athletes need time to work out and practice to regain the physical condition required to perform safely at the Division I level. Some collegiate football programs may start voluntary workouts in the next few weeks in hopes of being ready for a season in the fall. Others may wait longer depending on state regulations while still aiming for being ready for a fall season.
With the NCAA's decision, it puts added responsibility on colleges across the nation to use guidance from state leaders as well as conference officials to determine when it's safe for student-athletes to return to campuses.
Be the first to know
Get local news delivered to your inbox!