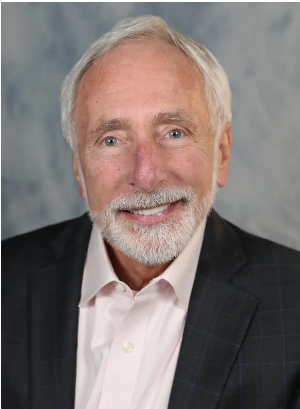 Vin Lananna helped build Oregon's track and field program into a national powerhouse. He returns to Eugene this week for the NCAA Outdoor Championships.
This time around, he's leading a new program.
Lananna, Virginia's director of track and field and cross country, didn't only help build the Oregon program, he helped plan the renovation to Hayward Field, the facility for this week's events.
"I spent 14 years at Oregon, and we built an outstanding track and field program," Lananna said last week. "We started the vision for redoing Hayward Field and the long-term agreement between the NCAA and the University of Oregon to host the championships. I, like many other people who are going back there, will be excited to see Hayward Field for the first time."
With events starting Wednesday and running through Saturday, Lananna will have ample opportunity to see the facility hosting a marquee NCAA event.
There's excitement regarding a return to Oregon, but there's also excitement about leading 10 individuals and two women's relay teams into NCAA action as the leader of UVa's program.
Thursday is expected to be the busiest day of the week for the Cavaliers. Seven events will include UVa athletes on Thursday, including the women's 800 meter semifinals with Michaela Meyer. The Delaware transfer is expected to contend for the national title after posting a time of 2:00.40 at the NCAA East Preliminary Round. Her time was the fastest in NCAA Preliminary Round history since meets started in 2010.
Meyer dreamed of making it to this stage, the first NCAA Outdoor Championships of her career. Being in the national title hunt comes as more of a surprise, but something she saw as a possibility recently with superb results in training and competition.
"I didn't go into this season thinking that I was going to run this fast," Meyer said. "I just kind of wanted to run faster than I ever have, and I knew that if I could do that I would be able to make nationals and compete for the national title."
She's in that spot now, with the finals Saturday night.
Claudio Romero is another Virginia athlete hoping to finish among the top few athletes in the nation in their respective competition. The freshman discus thrower won the ACC title this season, and he's looking to build on strong recent showings.
He finished second at the NCAA East Preliminary Round with a throw of 65.78 meters, a new school record. He'll compete Friday night in the discus final.
Owayne Owens, the ACC champion in the triple jump, will compete Friday night. He's not only excited about competing in his first outdoor championships, but he's also excited to be reunited with a close friend.
Jordan Scott, a triple jumper at USC, spent four seasons at UVa before transferring. Scott, the 2019 NCAA indoor triple jump champion, and Owens developed a strong friendship in Charlottesville. The two Jamaicans spent much of quarantine hanging out in Charlottesville, and Scott played an important role in helping Owens during his freshman year.
Currently a sophomore, Owens arrived at UVa as a freshman when Scott was out of town. It was a tough couple of weeks, Owens remembers.
"I didn't know the bus system, I didn't know anything," Owens said.
When Scott arrived back in Charlottesville, he helped Owens with the bus system, getting a phone and setting up a bank account. Owens calls Scott a big brother figure in his life.
This week is a homecoming of sorts for Lananna and the trip out west also offers a piece of home to Owens.
"It's been so long, and we're finally gonna get to see each other," Owens said with a smile.