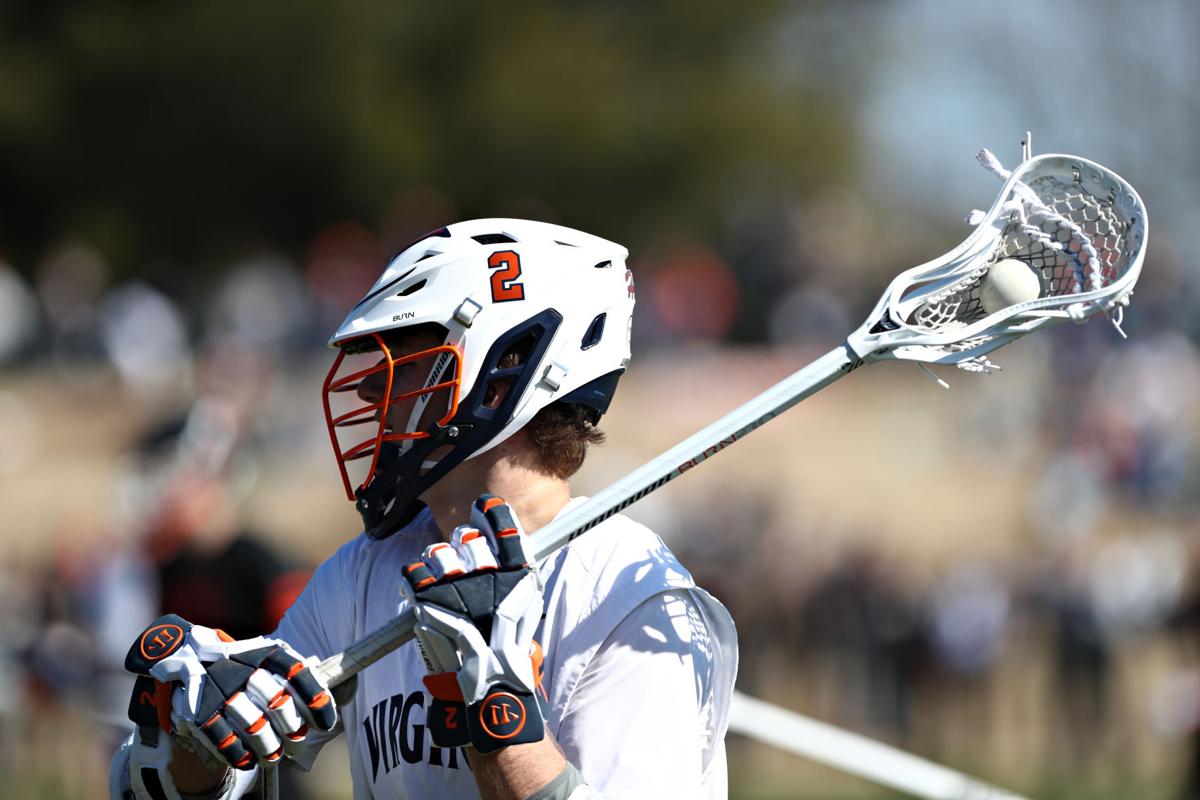 The spread of COVID-19 brought with it the sudden end of the collegiate sports seasons. The NCAA Tournament was canceled and spring sports teams finished fewer than half of their games.
A quick and unexpected ending to the season ended the collegiate careers of some athletes, including Virginia's Mamadi Diakite and Michael Kraus. Diakite plans on joining the NBA after graduation, while Kraus is passing on an additional year of eligibility relief to turn pro.
With decisions like those from student-athletes and a shortened season for many sports also come a few interesting statistical nuggets. Had the seasons continued, Diakite and Kraus were among the individual UVa athletes poised to reach meaningful statistical milestones.
» Diakite falls short of 1,000 career points
Diakite finished his UVa career with 997 points. The forward scored 412 of those this season. With the ACC Tournament and NCAA Tournament left, Diakite was guaranteed at least two more games, assuming he avoided injury.
The NBA prospect finished the season scoring at least 10 points in the final 12 games of the season. He ended the year averaging 13.7 points per contest. The fewest points Diakite scored in a game all season was four in a November win over UMass.
If UVa played one more game, Diakite was very likely going to join the 1,000-point club. Instead, he fell just one 3-pointer shy of reaching the milestone.
» Kraus misses bid to become Virginia's all-time leading goal scorer
The men's lacrosse star finished his Virginia career with 131 goals, which ranks seventh on the school's all-time goal scoring list. Doug Knight, who ended his career with 165 goals, ranks first. Michael Watson is the only other UVa player to ever score 140 goals at UVa, and he scored 142.
With eight games left in the regular season and 14 goals scored through six games, Kraus was very likely to become the third player in program history to score 140 goals in his career. If the Cavaliers made a deep run in both the ACC Tournament and NCAA Tournament, making it to the NCAA Championship, Kraus could have played 20 games.
On his goal-scoring pace for the season, Kraus would've ended a 20-game season with 47 goals. That would've left him a goal short of Knight's 165 goals. Regardless, if the season played out and the Cavaliers went deep into the postseason, Kraus would've made a run at the goal-scoring crown.
» Kraus loses shot at becoming UVa's leader in points
While Kraus would've needed a lot of things to go his way to become the program's all-time leader in goals, he was well on his way to becoming No. 1 in career points. He ended his illustrious career with 240 points, thanks to 131 goals and 109 assists.
He tallied 14 goals and 12 assists through six games this season. At that pace of 4.33 goals and assists per game, Kraus would've finished the regular season with an additional 35 goals and assists, placing him just four points shy of Steele Stanwick's program record of 269 points.
A postseason game or two likely would've put Kraus over the top.
» Max Cotier's three-base efforts stymied by early ending
Admittedly, triples are quite tough to predict. Hitting triples doesn't usually follow a pattern like batting average or home runs do. They're harder to project.
Recording triples requires a unique blend of contact, speed and power. Players need to put the ball in play into the outfield while also having enough speed to turn potential doubles into triples. Freshman Max Cotier had that for the UVa baseball team.
Through 18 games, Cotier recorded an impressive four triples. With 38 games left on the regular-season schedule, Cotier was on pace to finish the year with 12 triples. Given the increase in talent among ACC pitchers and talent, recording eight more triples against the stiffest competition may seem a bit unreasonable, but the freshman did hit one of his four triples in the series finale against a ranked N.C. State squad.
Derek Fisher and Jarrett Parker own the UVa single-season record with eight triples. Cotier was well on his way to that mark when the season ended.
» Women's swimming and diving team loses national title shot
The UVa women's swimming and diving program has never finished better than No. 5 in the NCAA Championships. The Cavaliers were ranked second when the season ended. The team was good enough to contend for a national title.
Led by swimmer Paige Madden, UVa performed remarkably well at the ACC Championships, winning the event for the 16th time. This time, however, felt different.
The Cavaliers set a meet record by tallying 1,492.5 points. This UVa team might've been the most likely national champion of any of UVa's winter and spring sports.
Be the first to know
Get local news delivered to your inbox!